CM Storm Scout 2 Case Review – ThinkComputers.org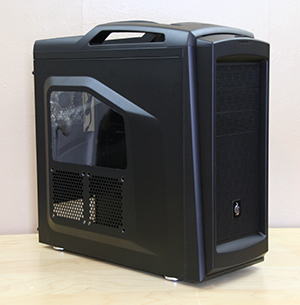 Cooler Master has their own gaming line called CM Storm.  CM Storm offers keyboards, mice, headsets and even cases for gamers.  Today we are checking out one of their latest cases the Scout 2.  I did not get the chance to check out the original Scout case so I do not know what to expect.  The Scout 2 features support for long video cards, room for up to 7 hard drives, tool-less installation of hard drives and optical drives, USB 3.0 support and a handle so you can easily take your system with you to a LAN party.  Is this the case for your gaming machine?
CM Storm Scout 2 Case Review | Computer Hardware Reviews – ThinkComputers.org.