The RGB craze is still in full swing. Cooler Master is launching their newest RGB mouse pad; the MP750. Edge lit RGB mouse pads we've seen in the past have been a hard mouse pad but, Cooler Master is mixing it up with the MP750 as this is a soft fabric mouse pad.  Check out the information below.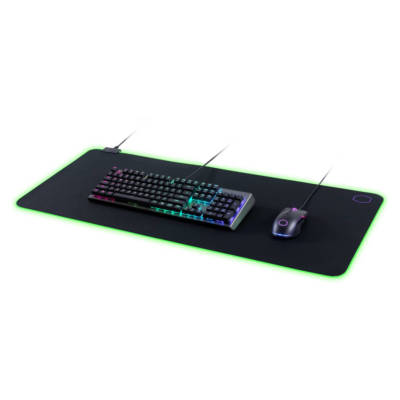 Cooler Master, a global leader in designing and manufacturing innovative gaming peripherals and computer components, today announces additions to its accessory line with a soft water resistant RGB gaming mousepad, the MP750, available in three different sizes.
"MP750 aims to take soft RGB mouse pads few steps forward, with its thick RGB beam and water repellent coating," says Bryant Nguyen, Peripheral General Manager.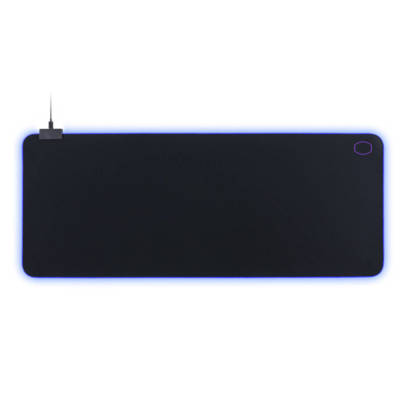 Engineered with winning in mind, the MP750 is the ultimate in soft mouse pads. The sleek smooth surface is comprised of finely textured microscopic mesh fabric specialized for gaming with precision and speed. The RGB lighting around the mat is thick and bright for minimal fading and maximum illumination. Water repellent coating on the mat and RGB beam prevent splash damage while seamless hand stitching ensures a no fray mouse pad. Switch color schemes and lighting modes through a button on the mousepad or further customize using Cooler Master's software suite. The MP750 is available in medium at 370*270*3mm, large at 470*350*3mm, and extra-large at 940*380*3mm.
The MP750 will be available at Cooler Master selected resellers including Amazon and Newegg, respectfully, for $/€34.99 (M), $/€44.99 (L), and $/€54.99 (XL) in late November. For more information, please visitwww.coolermaster.com.