While high resolution is nice, color depth is even more immersive and is the future of display technology. Current displays are quite limited with what colors they can show but Quantum Dot technology aims to change all of that, starting with AOC's effort to bring the technology to North America. Using QD Vision's Color IQ technology, AOC's monitors enable 50 percent superior color performance at competitive prices. The good thing about these monitors is that now gamers and users requiring color accuracy no longer have to choose one over the other.

AOC, one of the world's leading monitor brands, announced that their latest quantum dot-based monitors will be available in North America this year. The new monitors, which were introduced in China last month, integrate QD Vision's Color IQ™ technology to deliver the most vivid color viewing experience commercially available today, enabling 50 percent better color performance than a typical LCD monitor, at a competitive price point.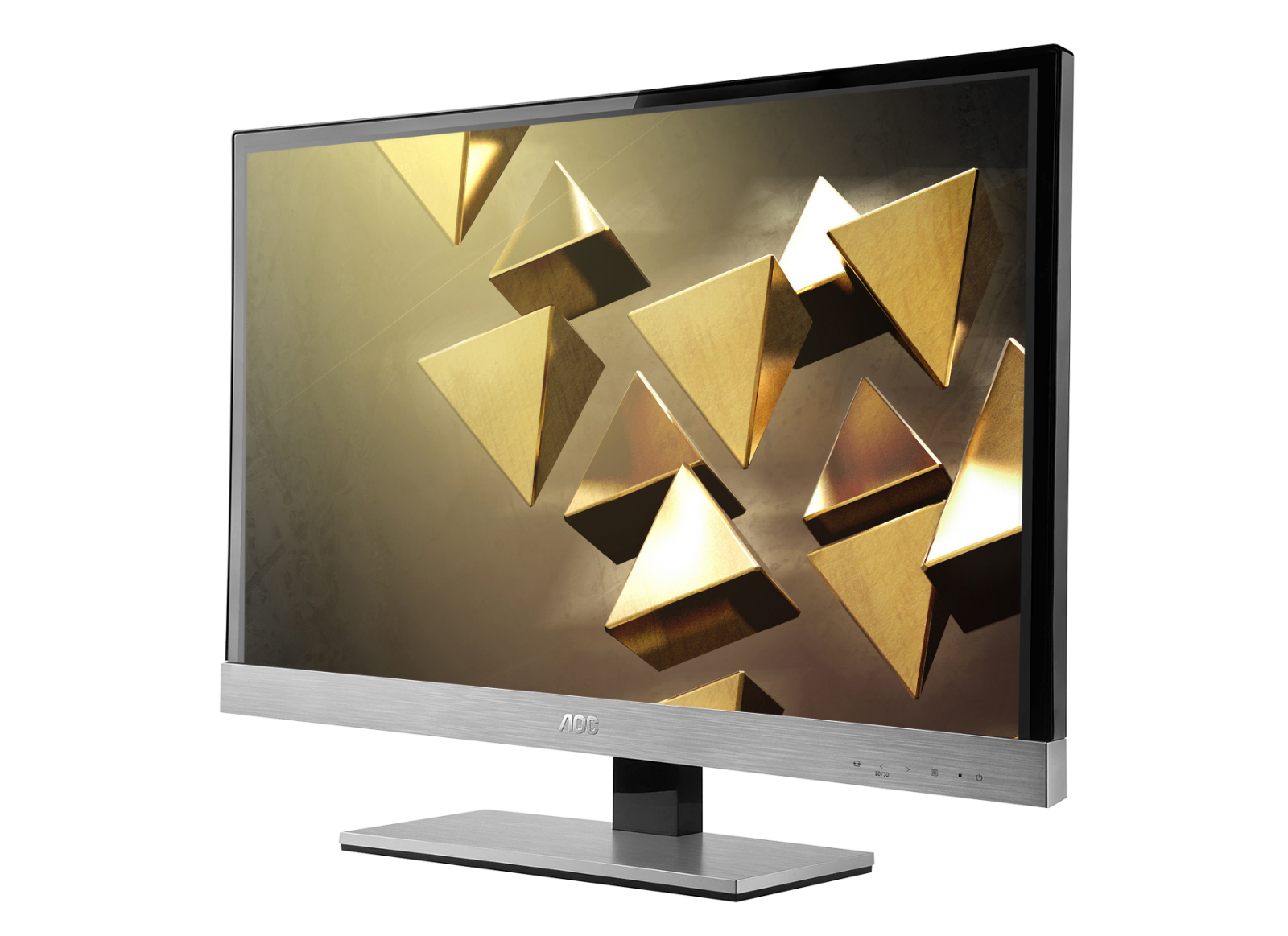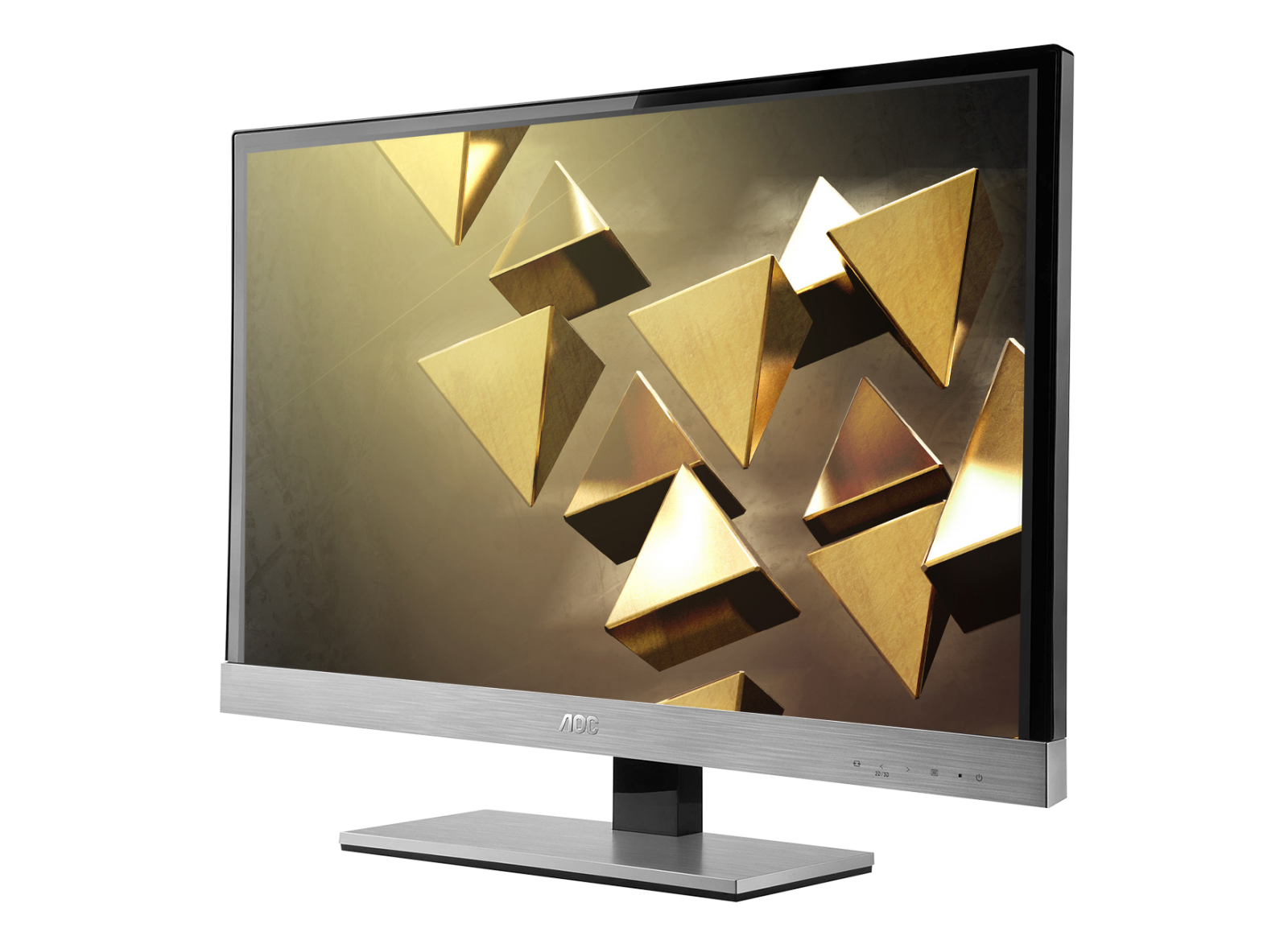 AOC will sell its 27-inch and quantum dot displays, which deliver 98 percent Adobe RGB color, making them ideal for entertainment, photography and gaming. The new AOC Quantum Dot monitors will be available later this year online and at AOC retailers.
"Given the overwhelming positive feedback we've received from customers and reviewers alike, we are thrilled to expand our distribution to North America," said Mr. Lidong Yan, general manager of monitor BU, OBM China, TPV Group. "QD Vision has helped us deliver the widest color gamut displays available today with their leading-edge quantum dot technology, and we can now bring the latest product innovations and display technology to a broader global audience."
QD Vision's Color IQ solution enables the widest, more accurate color gamut across screens by utilizing semiconductor nanocrystals, called quantum dots, to precisely and efficiently convert light emissions and create virtually any color of the visible spectrum. Color IQ Optics lead in green chemistry nano-material innovation and deliver the most brilliant, full gamut color displays, providing a superior viewing experience over any other commercial technology, including OLED, but at a much lower overall cost.
"Quantum dot technology provides far more natural and vivid viewing, and these new monitors from AOC will enhance performance, accuracy and user experience for consumers worldwide," said John Volkmann, chief marketing officer at QD Vision. "AOC is one of the leaders in delivering the most accurate, wide color gamut experience and by integrating QD Vision's Color IQ optics, these monitors deliver incredible performance at affordable price points."
Today, most high-end monitors can only display 95 percent of the Adobe RGB color gamut while many mainstream models are limited to illustrating, at most, 70 percent of the Adobe spectrum. Using QD Vision's Color IQ solution, AOC quantum dot displays deliver nearly 100 percent of the full Adobe RGB spectrum, resulting in remarkably crisp images with vivid, life-like colors, making them ideally suited for binge-watching television shows, online gaming, personal photography or other activities that would benefit from the highest degree of color accuracy and brightness consistency.
The PLS/PLS-ADS wide view angle panel offers perfect image performance and real color uniformity at an extremely large viewing angle of 178°, and flicker-free technology provides critical eye support for photographers who are used to long-time photo editing, providing a more comfortable viewing experience that promotes greater eye health. The AOC 27" quantum dot monitors features 1920 x 1080 resolution, ?E<3 color deviation, 50 million:1 dynamic contrast and support for multiple I/O ports including VGA, DVI-D, HDMI and an audio line output. The series is compatible with Blu-ray players and most gaming consoles, including PS3/PS4 and Xbox 360.
About AOC
AOC is one of the global top brands in the display market. High quality, first-rate service, an attractive design as well as environmentally friendly and innovative products at competitive prices are the reasons why more and more consumers and distribution partners trust in AOC. The exceptionally broad product range of computer displays have won numerous awards. AOC is a subsidiary of TPV Technology Limited, the world's largest LCD manufacturer. AOC serves worldwide markets from regional offices and headquarters in Beijing, China. For more information, please visit www.aoc.com.
About QD Vision, Inc.
QD Vision, Inc. is a leader in quantum dot display technology for QLED displays. Quantum dot technology is a superior next-generation alternative to OLED displays, providing unparalleled color representation at a highly competitive LCD cost structure. Color IQ quantum dot technology from QD Vision provides a unique optical component solution capable of delivering "full-gamut" color to the display industry. Founded in 2004, the company has raised more than $100 million in financing from top-tier venture capital firms and is headquartered in Lexington, Massachusetts.