« Closer Look Cooler Master Basterbox Q500L
|
Final Thoughts »
Hardware Installation and Clearance Issues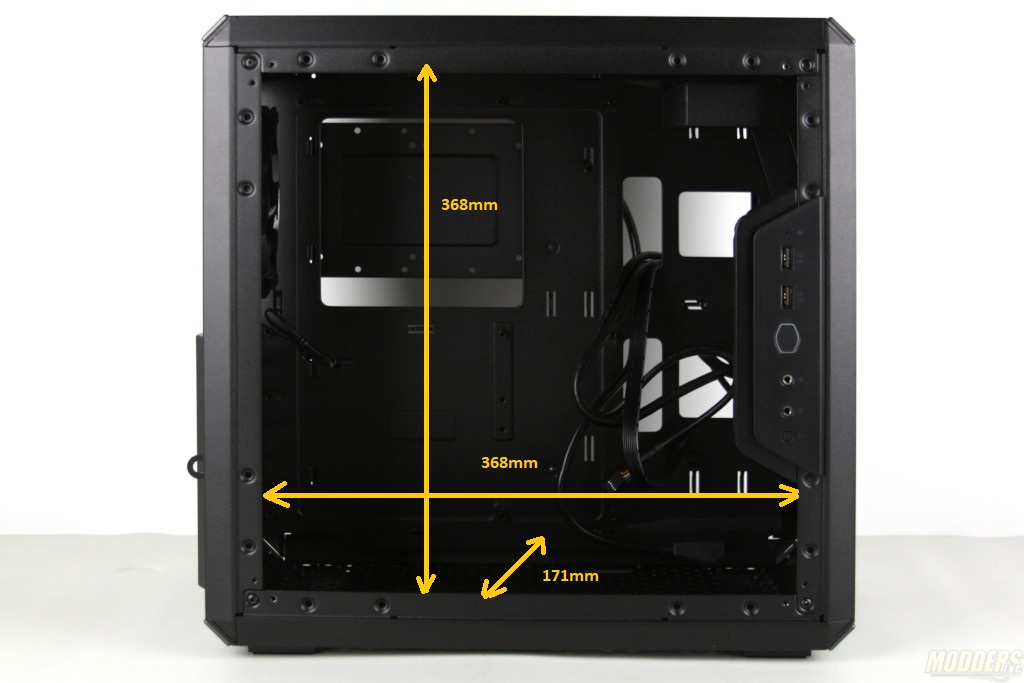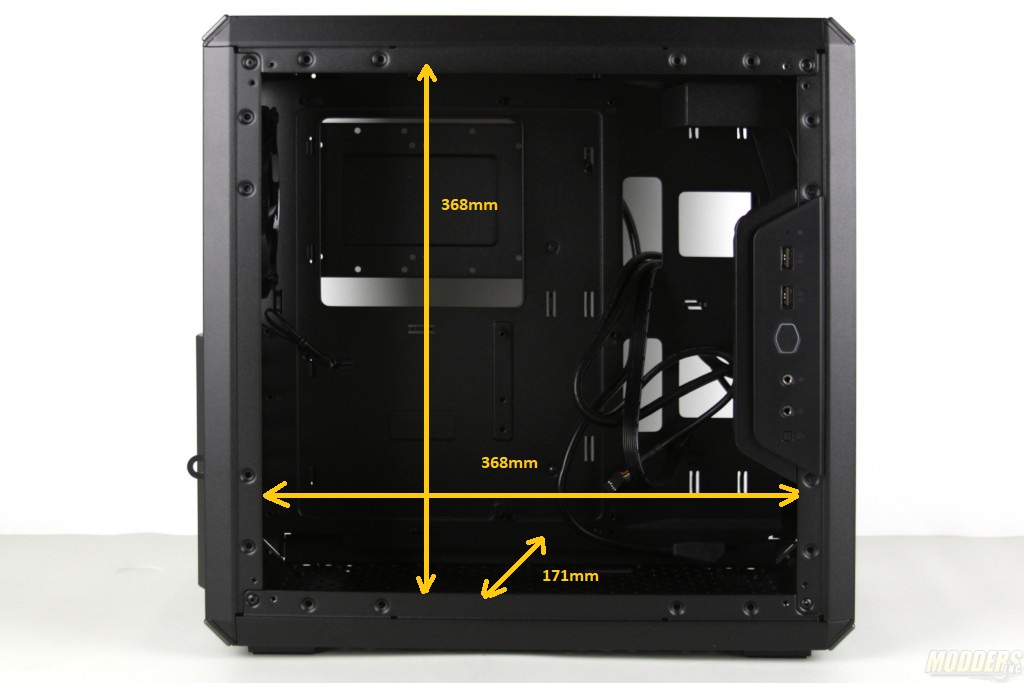 Internal length: 368 mm.
Internal height: 368 mm.
Internal depth: 171 mm.
Front mounted:
Radiator support not available in the front.
Rear mounted:
Radiator support for 120mm.
Fan Support 1 120mm.
1 Rear: 120mm Fan. (Included)
Top mounted:
Radiator support 120 / 240mm (35mm max motherboard component height).
Fan Support 2 120mm or 140mm.
1 Rear: 140mm Corsair Fan. (Included)
Bottom mounted: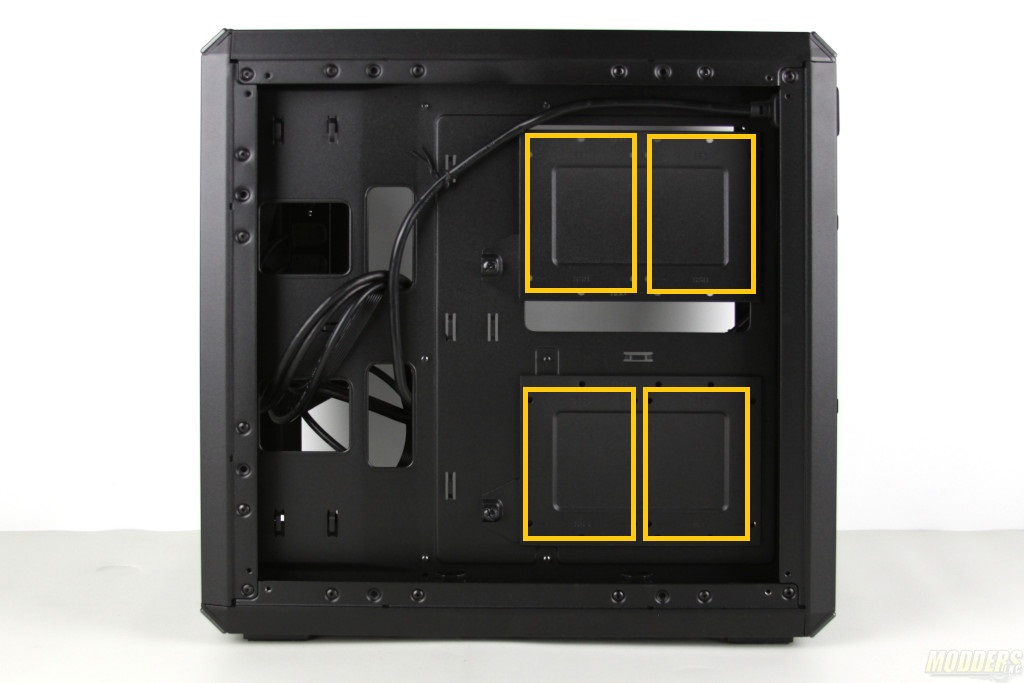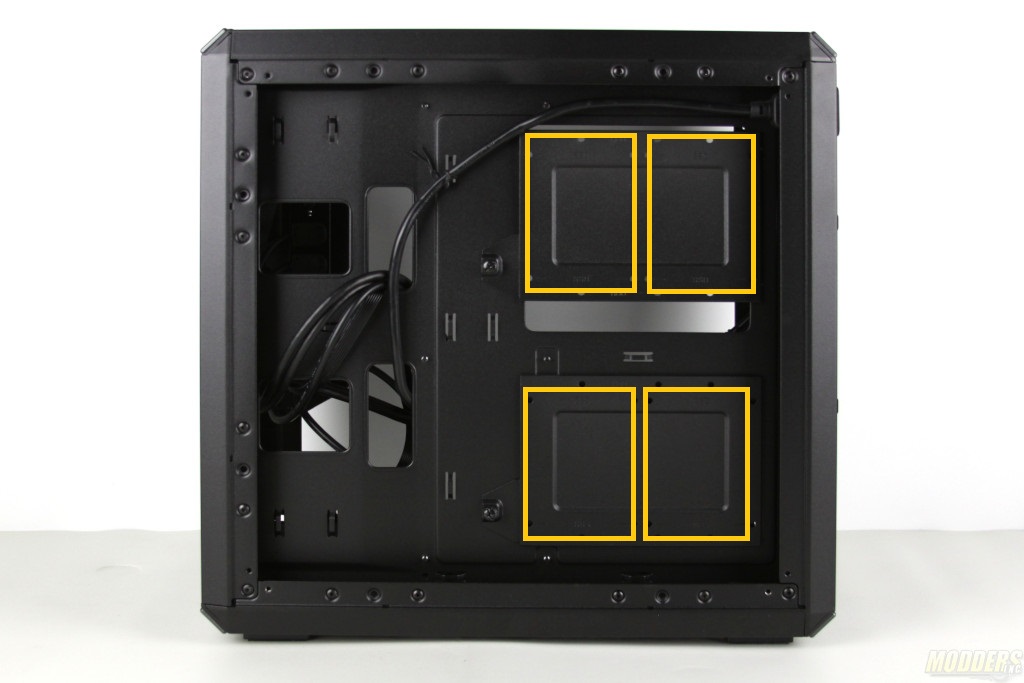 Power Supply:
There is an internal removable plate for installing PSU.
Maximum length PSU is supported is 180mm. (but could fit extended PSUs if needed)
Video Card clearance:
There is 368mm of clearance before reaching the front of the case. Suggested/Supported video card length 360mm.
CPU Tower coolers:
CPU heat-sink height clearance is about 171mm. (from the motherboard to the glass). However, recommended the height of the tower cooler is advised to be 160mm or less
Small CPU backplate cutout.
Just like Q300L this case is fun and challenging to put together. Getting everything fit in the case was definitely a challenge but it can be done. I am using a 1300W Evga G2 power supply and its definitely oversized for this case along with Radeon R9 290. The card basically sits up against the power supply but as I said, it could be done! Now to make things more interesting, I have Enermax FiqFusion 240 RBG radiator on top of the case which fits right against the motherboard/ram. Cable management is not bad in Q500L but I strongly recommend getting custom power supply cable to make your case as neat as possible. I had no problem with the side door and closing it with all of the PSU cables inside. There is roughly 30mm clearance between the motherboard tray and the case door.