Keyboards
Cooler Master MasterKeys Pro L Keyboard Review: Spectrum Ad Infinitum
« Cooler Master MasterKeys Pro L Software
Experience and Final Thoughts
Starting out strong with the QuickFire XTi as its foundation, the MasterKeys Pro L is more of a bigger budget sequel than a pre-packaged rehash. Think Godfather II to Godfather I instead of Jaws II to the first Jaws. Now that Cherry's exclusive RGB switch deal with Corsair has timed out, other manufacturers are free to incorporate the new Cherry MX clear housing RGB LED switch to their gaming keyboards without resorting to Kailh switches. RGB LED means a much greater color range than the 35 color limitation of the QuickFire XTi and the clear switch housing results in a more fluid and distributed LED backlighting.
The layout is sound with the multimedia shortcuts easily reachable with one hand and profile switching is effortless as well with the use of dedicated keys. My only nitpick is that I would have preferred side-by-side legends for the keys with a secondary SHIFT value. It just looks a lot cleaner that way. As a gaming device, it fares well with per key diode NKRO (tested with Aqua KeyTest) made even better with live macro recording capabilities and live input rate presets. For modders and those who customize their accessories, the detachable cable and 1.25x bottom row make customization a cinch. Finding custom keycaps for atypical bottom row sizes can be annoying sometimes such as the ones on Corsair Vengeance keyboards so I'm glad Cooler Master stuck with the QuickFire Rapid/QuickFire XTi keycap sizes.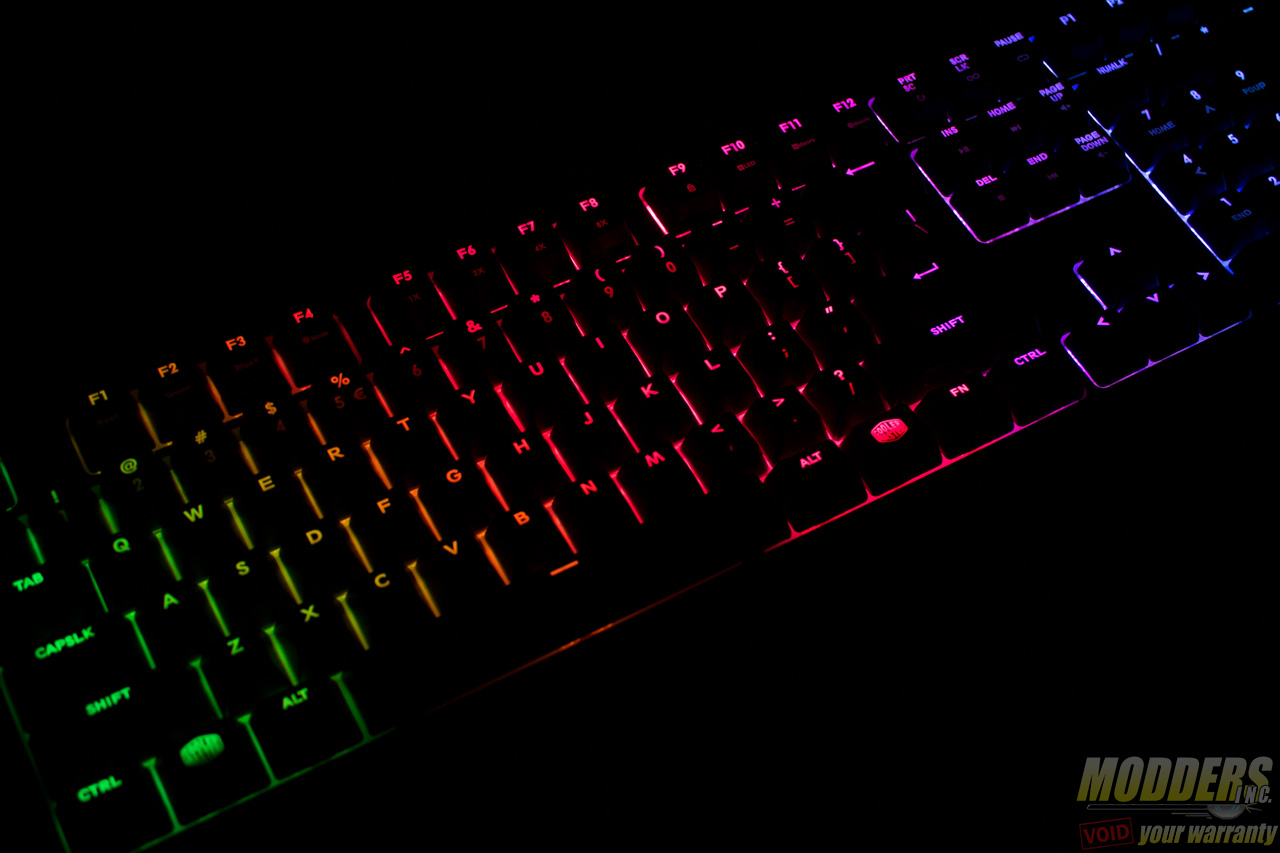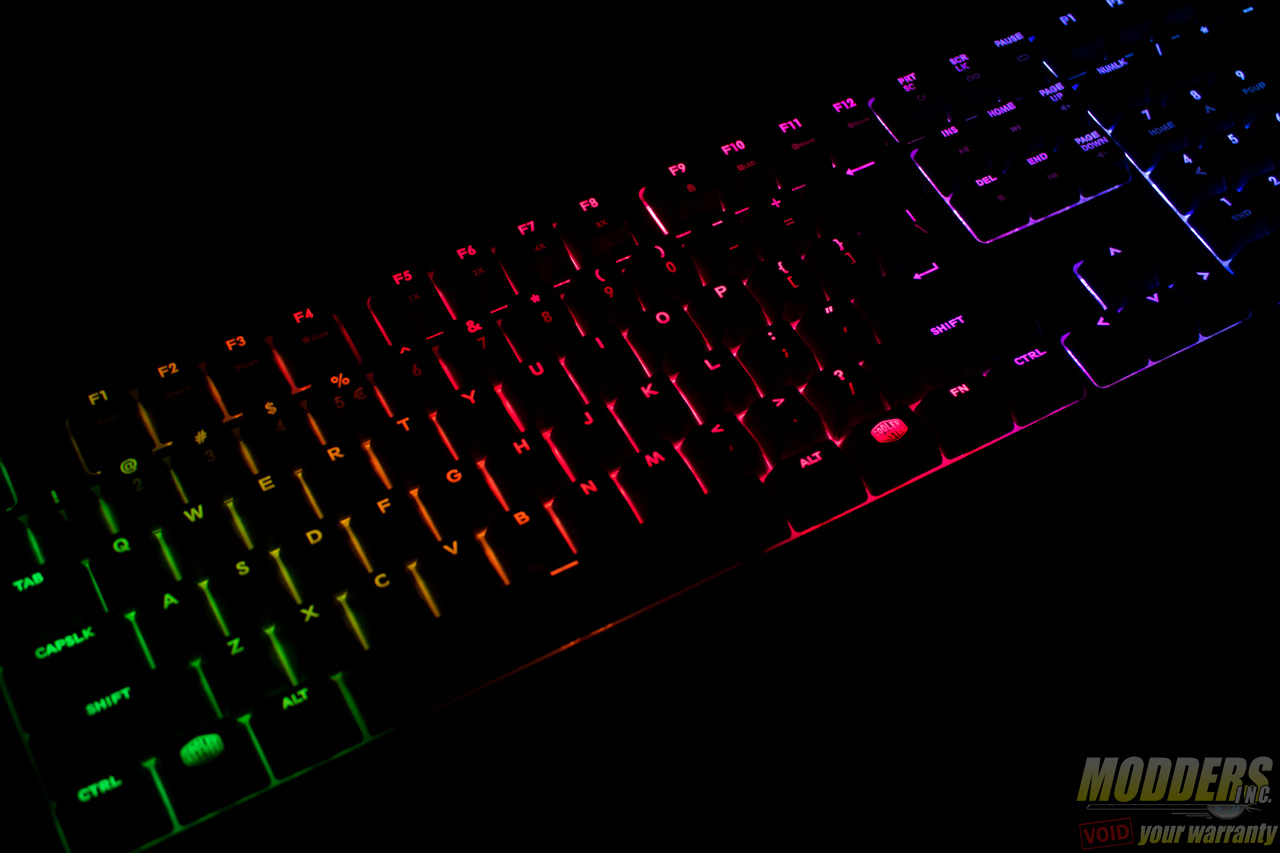 In terms of price, at $169.99 it is priced to go directly head to head against other Cherry MX RGB keyboards such as the Ducky Shine 5 and Corsair K70 RGB and each have their own strengths and weaknesses that the other makes up for. A tenkeyless MasterKeys Pro S with similar features will also be available for $149.99 in April; essentially a Cherry MX RGB LED upgrade of the QuickFire Rapid-i. Initial Cherry MX switch option availability is limited to Cherry MX brown but Cherry MX blue and the Cherry MX red switch seen in this article will be hitting shelves soon.
The MasterKeys Pro L displays laudably competent range, not just in terms of RGB LED backlight color gamut but maximal functionality on a minimalist frame. Do not mistake its simple, clean design for a lack of boldness; what the MasterKeys Pro L sets out to achieve is to raise the minimum capability demanded of a mainstream gaming keyboard. Beneath the bright lights and the bag of tricks, the CM MasterKeys Pro L is a fundamentally strong equipment that has the range and flexibility to match a lifestyle that demands spreadsheet hammering work during the day and WASD+NKRO abuse at night.