« Intro
|
Page 3 »
A Closer Look
We are now on our way to taking a closer look at what the Quick Fire Pro is and what it offers.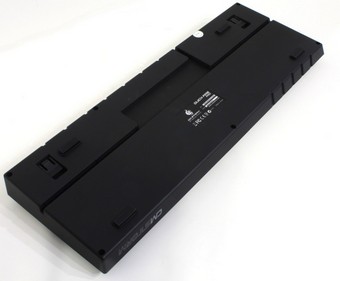 Here at the bottom of the board we have a clear view of the surface which will make contact on your gaming desk and the four rubber strip which should keep it from moving during intense gaming sessions.  Also there are two fold up feet which have rubber feet on them to ensure even when at the elevated angle there should be minimal if any slippage.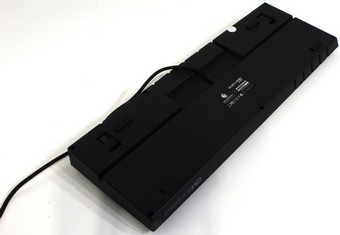 Here we see the removable USB cable attached and ready to route through the three available cable management grooves.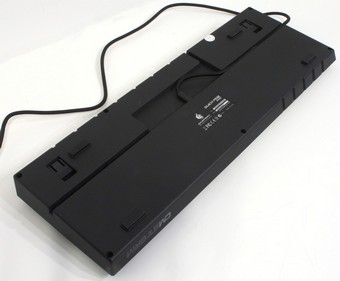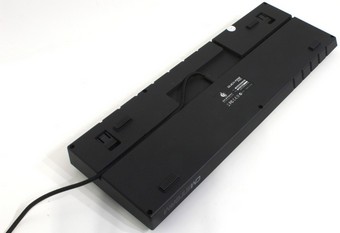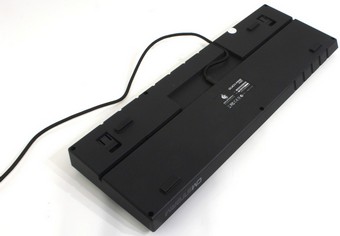 Here we try out the three different cable management grooves which believe it or not can be really handy at guiding the cable at the exact exit location you want and keeping it out of the way to avoid tangling or even worse getting the mouse caught on it during more intense gaming sessions.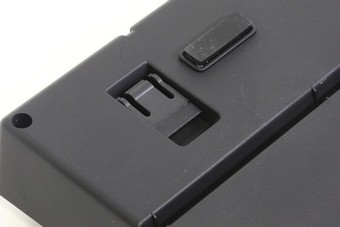 Here we take a close look at the Keyboard feet. They are quite beefy units made of plastic but are of good quality and when extended lick into place with a retention that lets you know they will not fold under pressure. The rubber bottoms of the kick out legs are very good for keeping the keyboard in place and even with our most extreme bashing of the unit while in game we could not get the board to slip in any major way.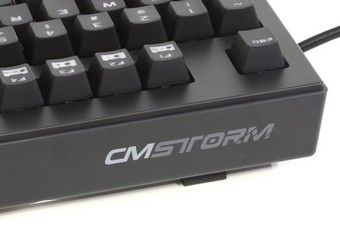 Branding on the board is subtle but good looking as the two tone lettering adds a bit of bold style that otherwise would likely look cheesy but this font and color selection actually pulls it off quite nicely.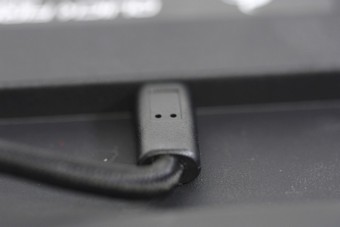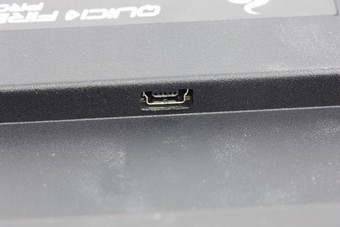 Here we have the USB cable plugged in on the bottom where the USB connector is cleverly hidden away to avoid cable or port damage during use. When unplugged you can see the recessed lip that the USB port sits into which allows an excellent level of protection.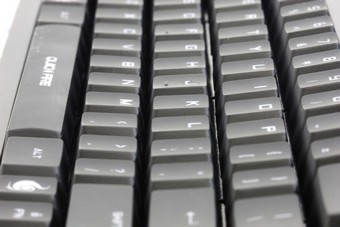 Here we take an overlook of the keys to try and find any that might be misaligned, abnormally placed or raised. We do not find any which is good because keys off center or raised can cause issues when gaming and not something you wanna deal with.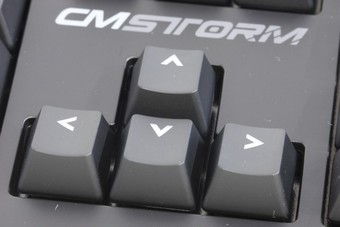 Here we have the arrow cluster and one thing we want to bring up is that CMStorm uses a custom font and arrow style that is not like every other board on the market and this definitely ups the style points as it is a small detail that so many manufacturers miss when designing a keyboard.