Page 2 »
During this review we will be looking at one of the most popular markets there might be for graphic cards and that is the Digital Media PC's market. This market is were you might have your HTPC's and average desktop PC located. These are the people that want to get the most out of their digital media such as online videos, DVD's. Blu-ray movies and photo editing. This is a very competitive market and ASUS is taking on all challengers with their version of the NVIDIA 430 series card, the ENGT430.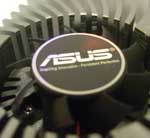 Sponsor: ASUS
[hr]
First Look and Information
The ASUS ENGT430 is targeted at the mid to lower range consumer machines that need that extra boost. There are many people out there that use their PC for work related stuff… as crazy as it sounds. Anyways this is actually a very large part of the market and users who are looking to upgrade what they have to watch DVD, Blu-ray movies and to play an occasional game that has been out with in the last few years will be looking to upgrade. 
Don't let the box deceive you as it looks like it is a full-size card but in real life the box is just a bit larger that the tiny card itself. But like the old saying goes "Good things come in small packages" and this is no exception.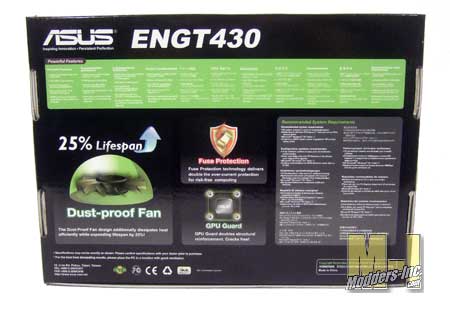 There is plenty of details that will help you learn about the 430 to see if you are ready to take the plunge. I hope that you have better eyesight than me as the lettering is really small…then again it might be.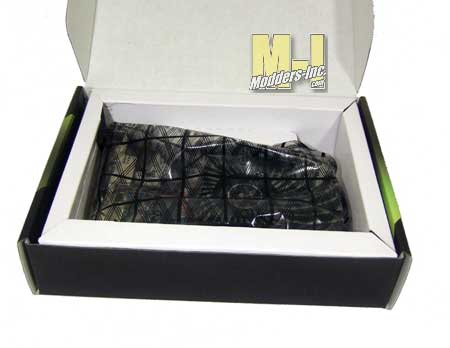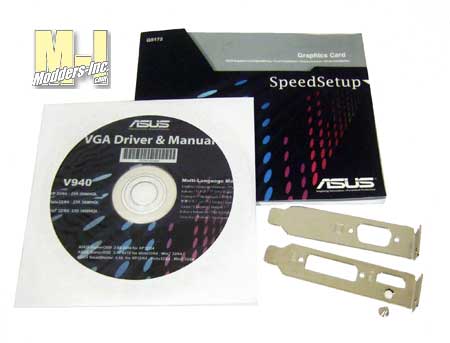 Nestled into the box is the 430 card itself plus a few extras like a quick install manual, CD with the needed drivers, on disk manual and other misc software's. Also included are two half-sized I/O bracket that can be used to change the configuration of graphics card… more on that later on. But first go ahead and take a look at the specifications of the ASUS ENGT430 graphics card.
| | |
| --- | --- |
|  Graphics Card |  GeForce GT 430 |
|   |   |
|  Graphics Processing Clusters |  1 |
|  Streaming Multiprocessors |  2 |
|  CUDA Cores |  96 |
|  Texture Units |  16 |
|  ROP Units |  4 |
|  Graphics Clock (Fixed Function Units) |  700 MHz |
|  Processor Clock (CUDA Cores) |  1400 MHz |
|  Memory Clock (Clock rate / Data rate) |  900 MHz / 1800 MHz |
|  L2 Cache Size |  128KB |
|  Total Video Memory |  1024 MB DDR3 |
|  Memory Interface |  128-bit |
|  Total Memory Bandwidth |  28.8 GB/s |
|  Texture Filtering Rate (Bilinear) |  11.2 GigaTexels/sec |
|  Fabrication Process |  40 nm |
|  Transistor Count |  585 million |
|  Connectors |  1 x Dual-Link DVI-I |
|   |  1 x HDMI |
|   |  1x VGA |
|  Form Factor |  Dual Slot |
|  Power Connectors |  None |
|  Recommended Power Supply |  300 Watts |
|  Thermal Design Power (TDP)1 |  49 Watts |