« Hardware Installation and Clearance Compatibility
Final Thoughts
Corsair Carbide 275R case is a nice little case but it has its small quirks that could make your life complicated if you planning a new build. If you are planning a water-cooling system, in this case, do keep in mind that my All In One CPU cooling system did not fit on the top of the case so I had to mount the radiator in front of the case. If you are planning to use a motherboard without the rotated headers such as mine then, you should have no issues connecting audio or I/O panel connections however if you have bottom-fed headers you might be in the same trouble as I was. Another thing I found about this case is that it appears to have support for a vertically mounted video card however I did not find any PCI riser card mounting holes on the inside of the case.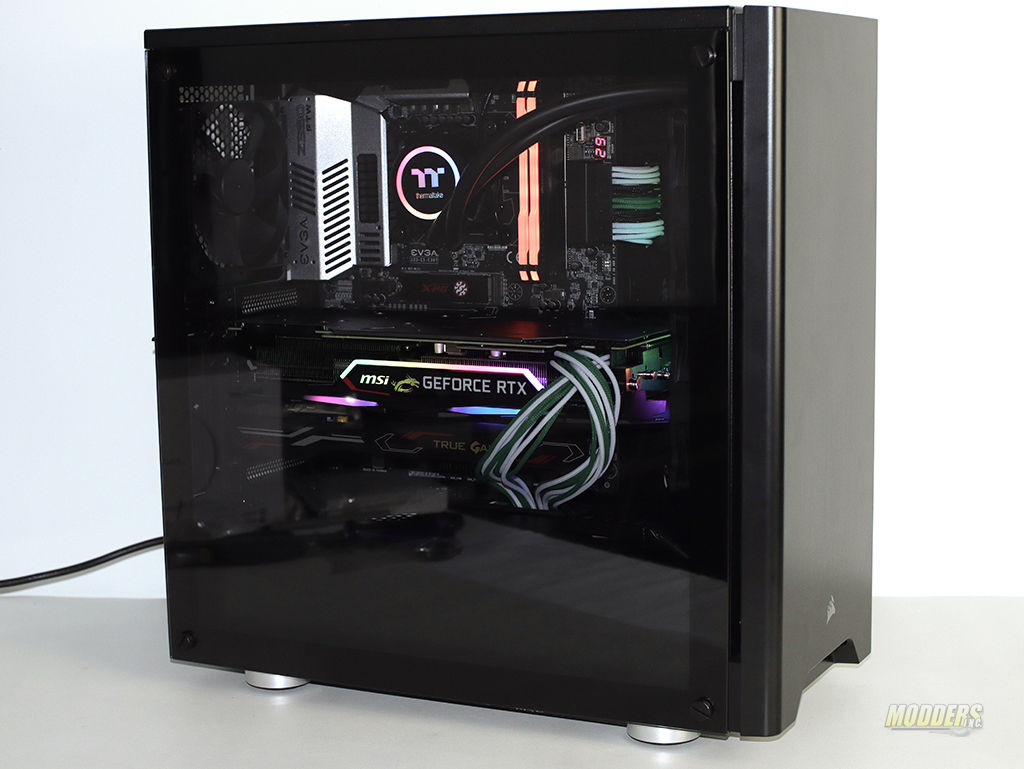 Cable management in 275R is good for the most part. There are plenty of ways to keep this case clean of wires especially if you are using custom Power Supply cables. Corsair has included simple fans with this case and even though they are not LED or PWM capable they still provide adequate air movement through the case. The construction of 275R is really solid and this case will not easily move on the flat surface.
Right now Corsair Carbide 275R retails for about $120 with tempered glass and about $76 with an acrylic window. I feel that the price with the tempered glass should be much lower here to compete with other brands such as NZXT, In Win or Fractal Design. These companies sell tempered glass solutions for about the same price as Carbide 275R with an acrylic window.
The bottom line is that this case is stylish and well built. This case has a strong frame when it comes to Mid-Tower cases however buyers should be aware of all of its features and potential issues before purchasing and using this case for a build.