COUGAR Launches New Rugged Gaming Case: The MX300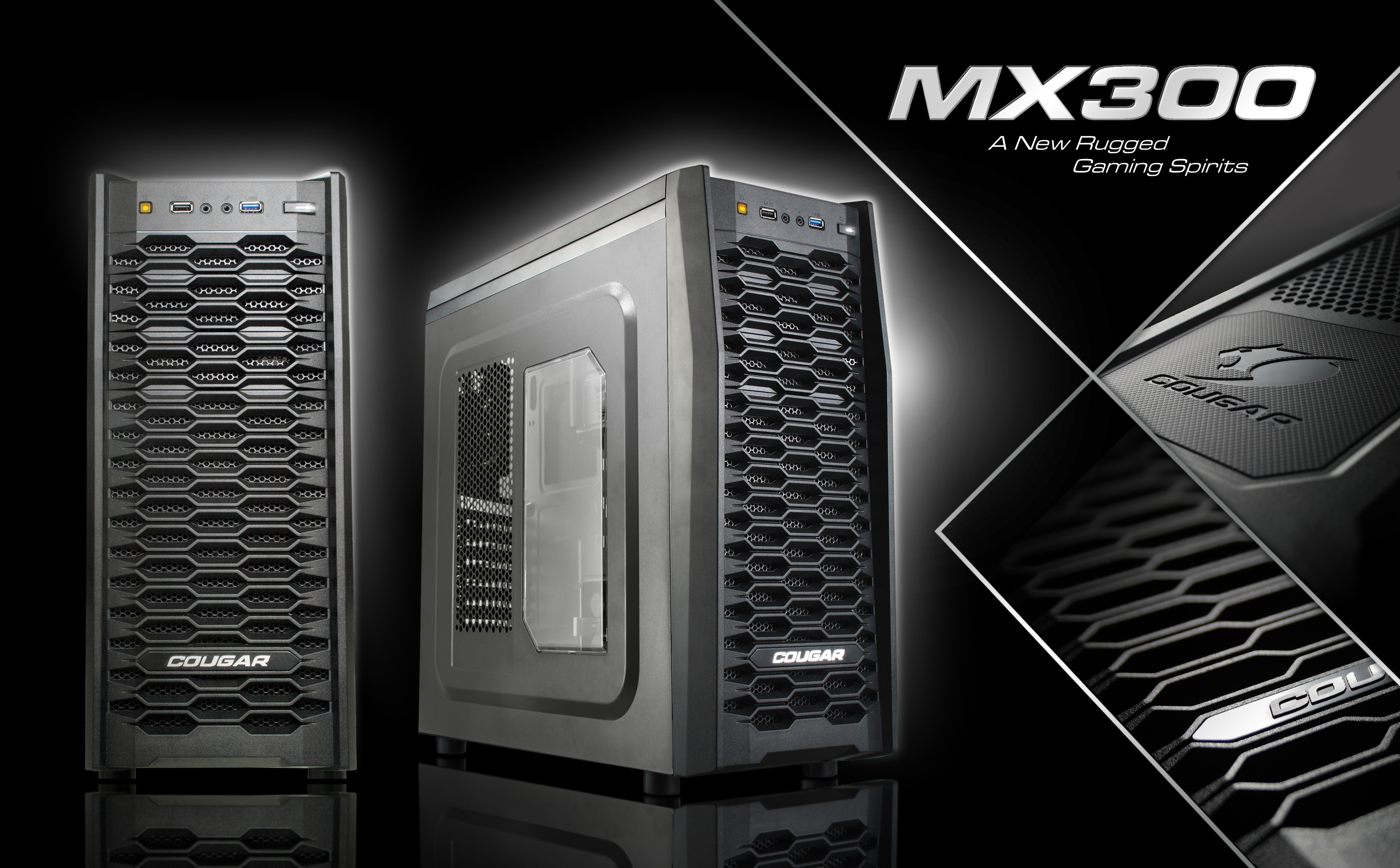 January 24th, 2014, Taipei, Taiwan – COUGAR, maker of well designed and stylish computer peripherals, has launched a new mid-tower chassis that features a combination of rugged elements consisting of honeycomb and mesh intake designs with sufficient flexibility for multiple graphics solutions up to 310mm. The new MX300 is designed to bring in a new spirit of gaming case.
The MX300 features an enlarged cable management space for easy routing and the hiding of cables to provide better airflow and ensure the neatness of system building. It also has superior expandability with up to two ODDs (Tool-less), three 3.5″HDDs and three 2.5″ SSD spaces. There is also the Tool-less design for the 5.25″ devices.
The MX300 has a high quality, game-style black coating interior and expandability is not a problem with the advanced USB3.0 ports for maximum data transfer speeds and high current smart phone and tablet charging. And the MX300 features one of the best ventilation solutions with support of up to 7 fans: two 120mm in front, two top 120mm fans, one rear 120mm fan, and two side 120mm fans. There are 7 PCI slots providing flexibility for multiple graphics cards solutions and openings in the motherboard tray for easy upgrading of CPU coolers. There is also a transparent side cover design to show off your rig. Lastly, there are air filters on the bottom, top and front to prevent dust from entering the enclosure.
To learn more about COUGAR and the MX300 case please go to: http://www.cougar-world.com/products/pc_case/mx300.html