Closer Look at Creative Sound BlasterX H6 »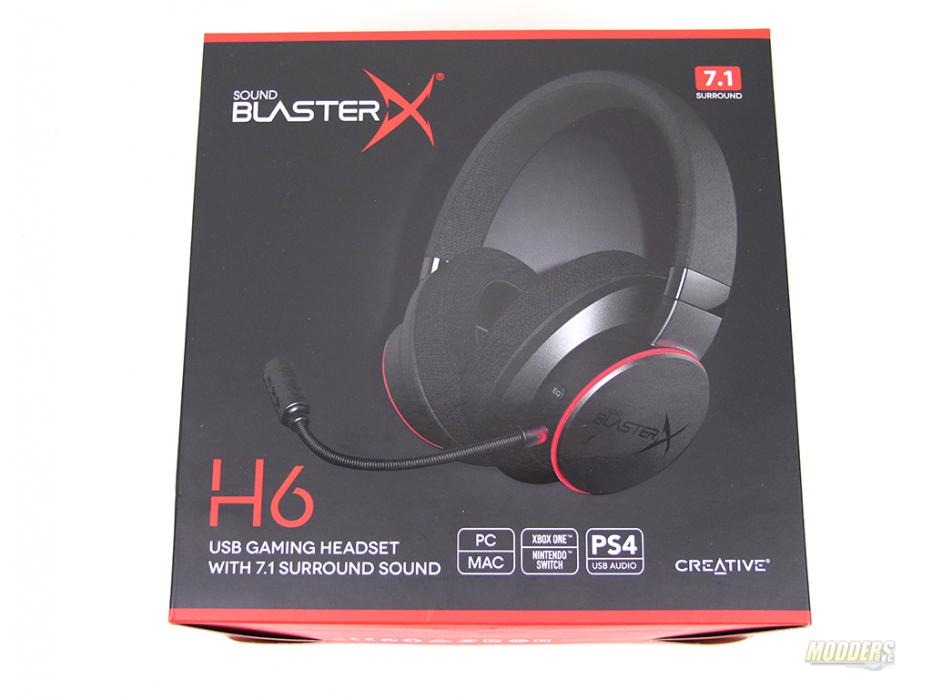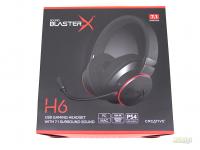 Love to play first-person shooting games but don't want to spend a fortune on the headset? Creative has exactly what you need. Sound BlasterX H6 is an affordable gaming headset that gives you pretty much everything you need from a gaming headset but at a fraction of the price of the high-end headset. If you play FPS games then you are probably want to get most from your experience with the game. Sound reproduction is extremely important if you want to experience the game to the fullest. Most of the games nowadays feature soundtracks and atmospheric ambient noise which were recorded at one point. So playing back those sounds with high accuracy is what you really should be looking for. Sound BlasterX H6 by Creative is an entry-level gaming headset featuring 7.1 surround sound and customizable Aurora reactive lighting. Its lightweight design is perfect for comfortable wear for a long time. Pair it up with Sound Blaster Connect software and you got customizable sound profiles for many games and listening scenarios.
Technical Specifications
Audio Processing

BlasterX Acoustic Engine
Audio Drivers

50mm FullSpectrum
Headset Frequency Response

20Hz ~ 20kHz
Audio Technologies

Scout Mode
Interface

USB, 3.5mm Stereo Input
Supported Operating Systems

Windows® 7, Windows® 8, Windows® Vista, Windows® 8.1, Mac OS X v10.8 and above, Windows® 10
Supported Gaming Consoles

Xbox One™ via 3.5mm 4-pole audio cable (With Xbox One Stereo Headset Adapter), USB connection, PlayStation® 4 via USB, Nintendo Switch (no voice comms) via USB (Dock) and 3.5mm 4-pole audio cable (Console)
Microphone

Microphone Type: ClearComms Unidirectional Condenser Microphone
Frequency Response: 50Hz ~ 15kHz
Sensitivity: -42dB
Detachable: Yes
Impedance: <2.2k ohms
Packaging of the H6 is extremely vivid as Creative kept no details from its consumers. From both sides of the packaging, you can get a clear understanding of what you are about to buy without opening the box. On the back of the box Creative lists all of the features of H6. This headset could be used with PC/MAC, Xbox One, Nintendo Switch and PlayStation 4. So if you have multiple consoles and PCs this headset comes very handily.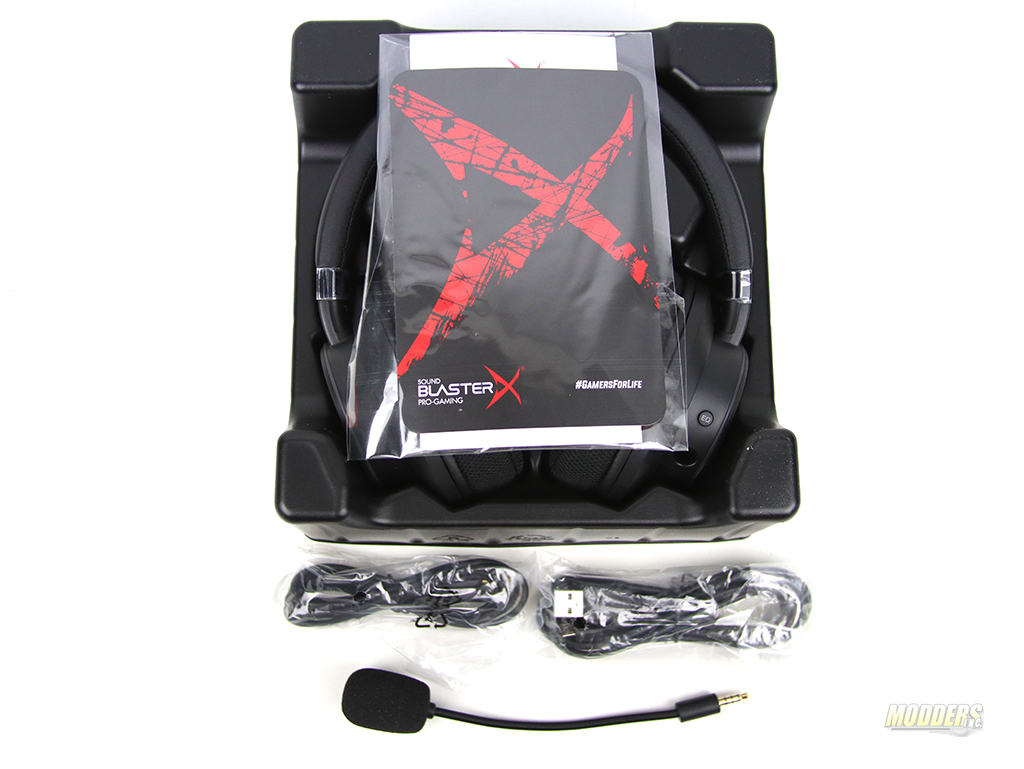 On the side of the packaging, I found a description of the drivers and the detachable microphone. The drivers in H6 are 50mm in diameter and made with Neodymium magnets. The frequency response range of the drivers is 20Hz-20kHz. Microphone in H6 is unidirectional with noise reduction and had a frequency response of 50Hz-15kHz. The headset comes with two connecting cables 3.5mm 4-pole and USB.