May 22, 2014
Performance PCs of Palm Bay Florida is offering the Thermaltake Urban T81 Custom MODDED and loaded with a water cooling set-up ready for the most demanding of builds.
I'm currently reviewing a Thermaltake Urban T81 and it's very impressive so far and Performance PC's is making more news about this case with their custom MOD and water cooling offering.


About PPCs:
• The largest selection of computer modification and DIY parts on the net.
• Inventors of the Modular Power Supply
• Only the finest materials providing superior workmanship that is unsurpassed by any other company.
• More Unique and Original computer products of any website!
If you want a custom MOD, don't know everything about water cooling but want a great start to both at the same time this could be your time to take a look.
The Thermaltake Urban T81 is a Water Coolers Dream Come True. Feature rich and prime for modability.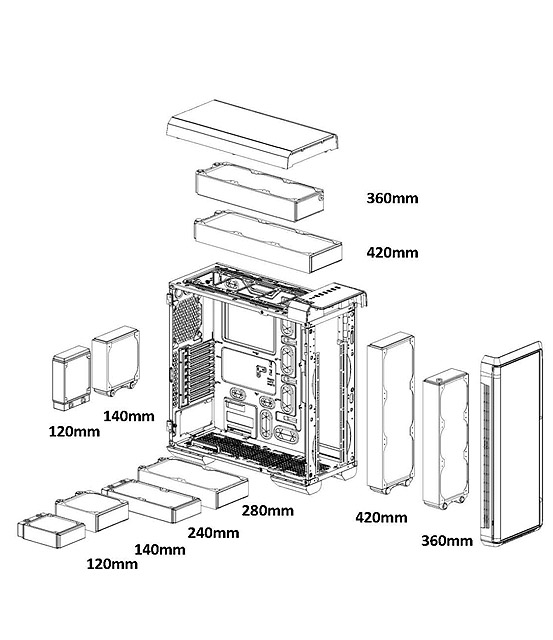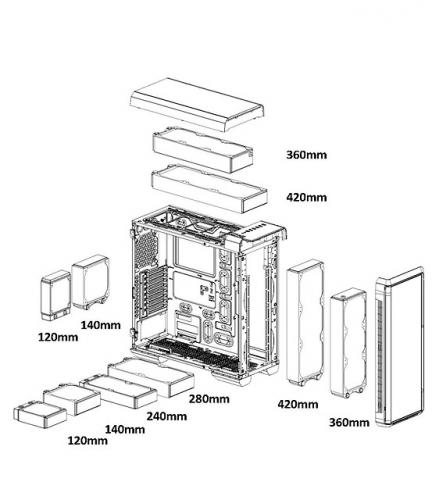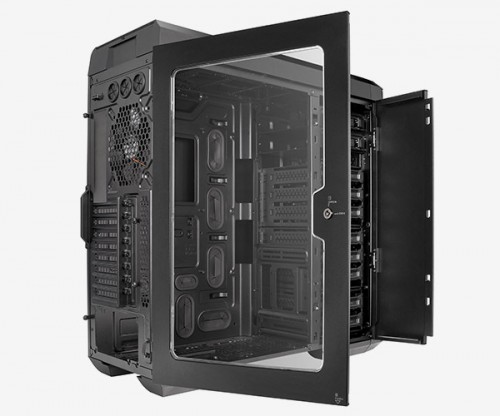 From the myriad of cooling options, case functions and dual suicide doors this case is already destined to become a classic. Like American Sun Roof did with all the
Pontiacs in the 80's and 90's with the body facades, scoops, side panels and sport/race features modding Pontiacs, Performance PC's is taking an already
good looking, beautifully engineered structure and making it something very interesting. It's not for everyone, if your already a modder, enjoy doing your own water cooling or
have all the tools to laser cut, etch, bend hardline tubing… this is not for you. But if you have no idea what fittings, connectors, blocks, tubing, pumps, radiators, reservoirs,
fans… are needed and not handy with a laser cutter/etcher, vinyl decal design and cutting but would like that foundation to build upon then you might be interested in this.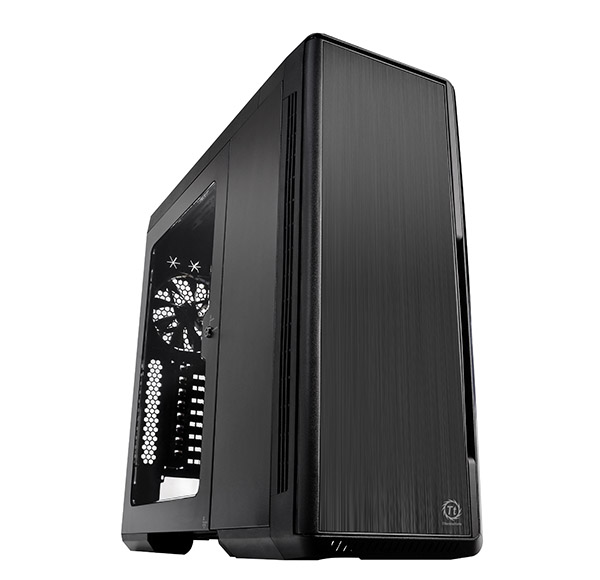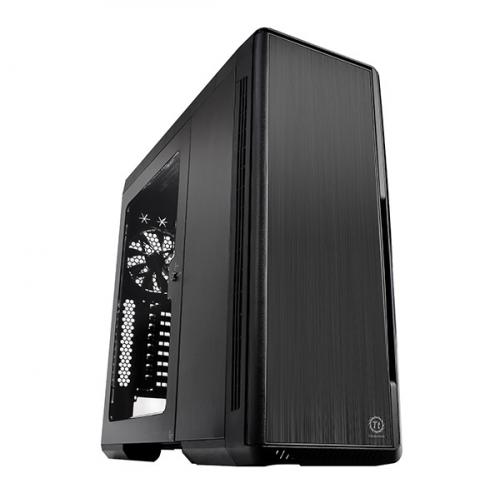 Original Thermaltake Urban T81 Full Tower Water Cooling Chassis.
https://www.thermaltakeusa.com/products-model.aspx?id=C_00002239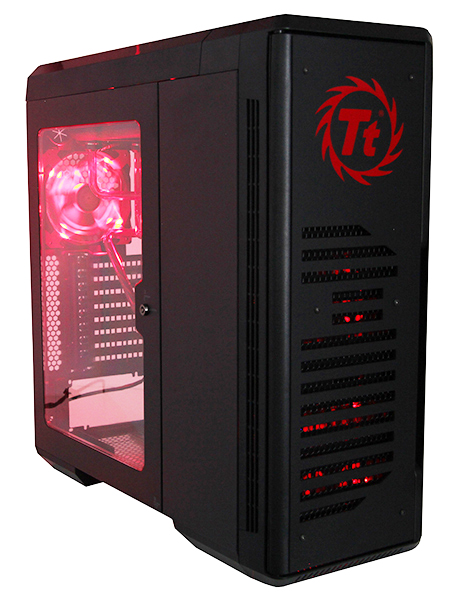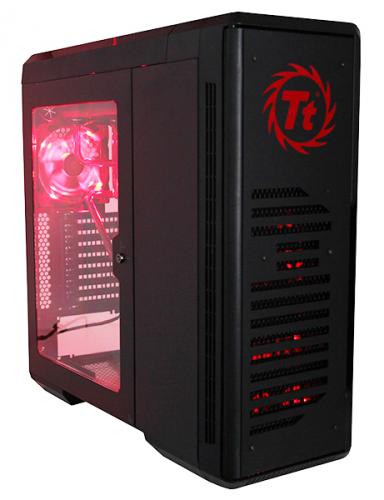 Performance PC's Custom Designed Thermaltake Urban T81 Water Cooled Case Mod.
http://www.performance-pcs.com/catalog/index.php?main_page=product_info&products_id=40872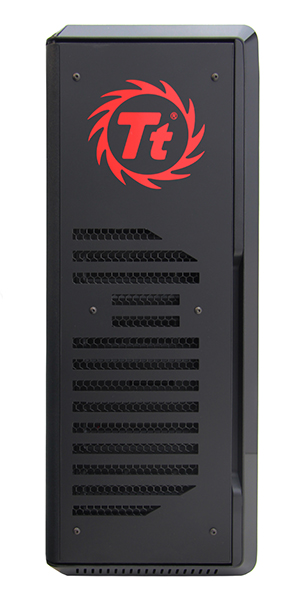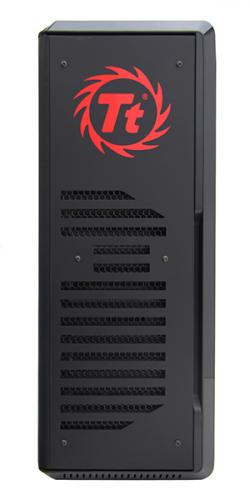 They have taken the front door cover to the MOD Shop, laser cut a grill down below and added a Thermaltake Logo above.
Not just a laser cut a grill but added a mesh backing allowing a full breath of air to those front radiators. There is already filters on the front vents behind the door that are easily removed for cleaning so this enhancement is wonderfully functional.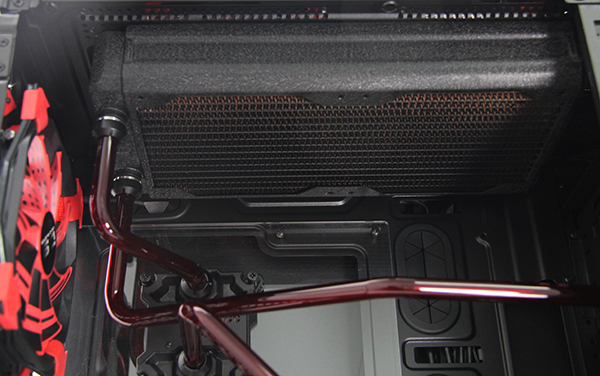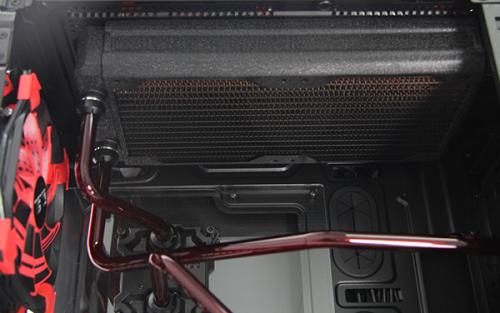 Performance PCs used some high quality parts in this offering. This shows one of two Hardware Labs Black Ice Nemesis 280 GTX radiators, the other is up front.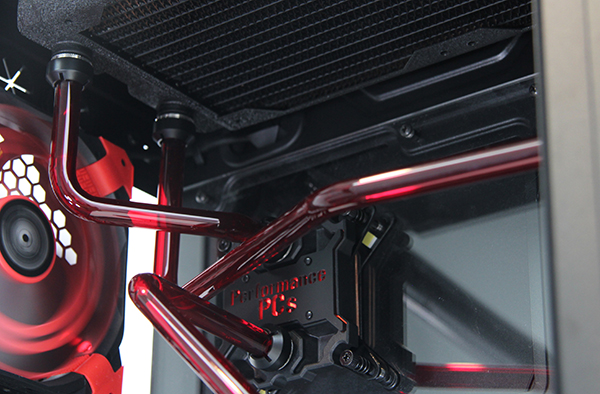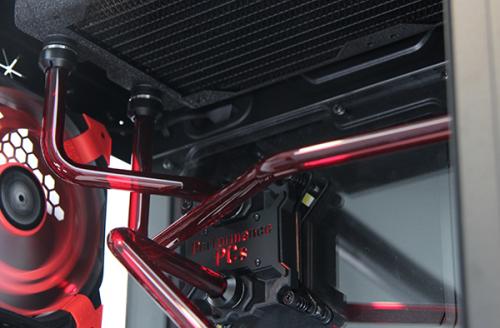 There is 7 of these 140mm Aerocool Dead Silence fans giving one 280 Black Ice Nemesis a Push/Pull set-up and the other a Pull.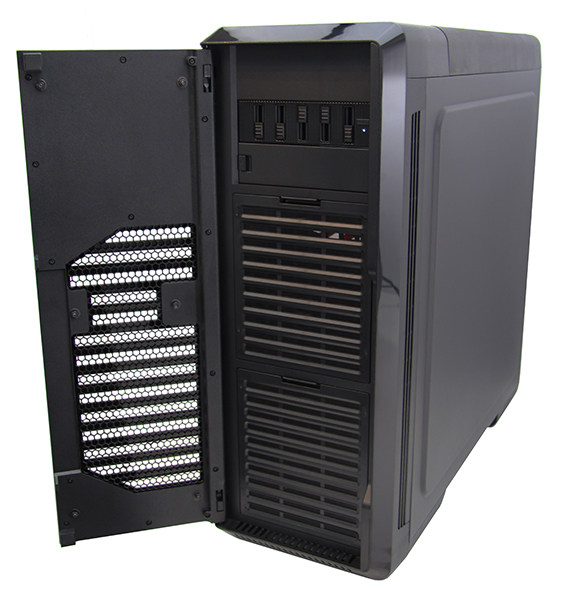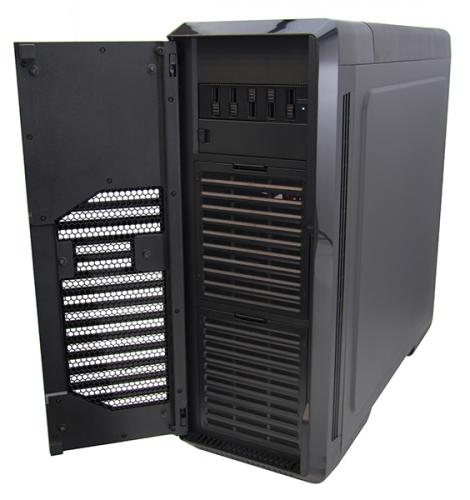 The fans are all wired up to a NZXT Sentry Mesh low profile fan controller for full control. Not sure what's behind and around the other 5.25 external drive bays but this mod uses that space. Those two inner grills remove from the front for easy cleaning keeping any radiator performing well for a long time without maintenance.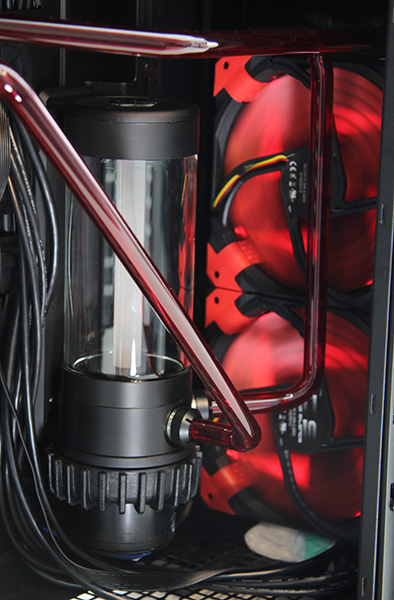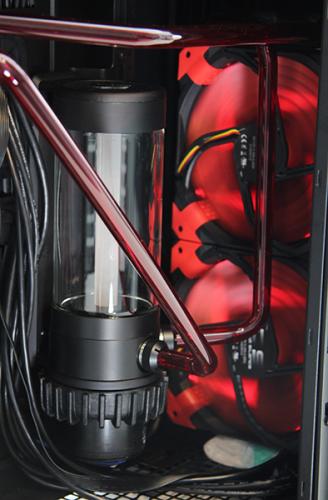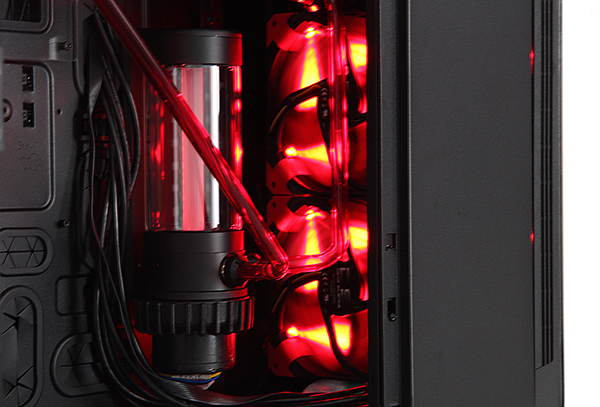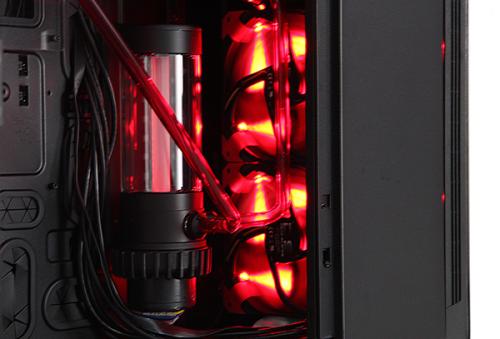 The heart of the cooling system is the XSPC Photon 170 Reservoir/pump combo allowing room for the longer graphics cards in this roomy case.
http://www.xs-pc.com/reservoirs/photon-170-tube-reservoir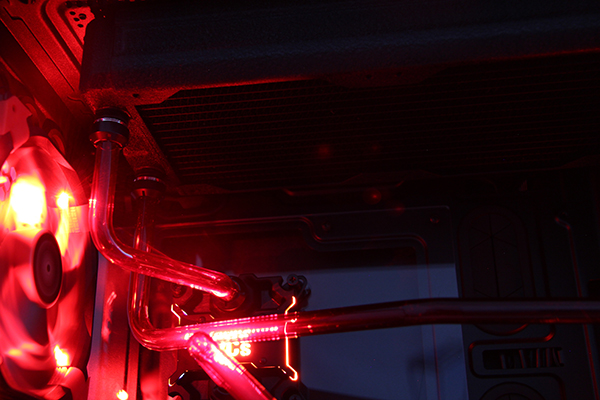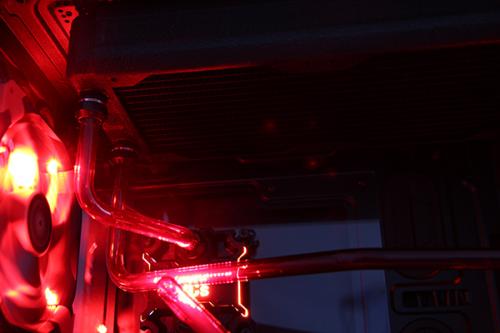 Options include MonsooN hardline fittings and tubing.
and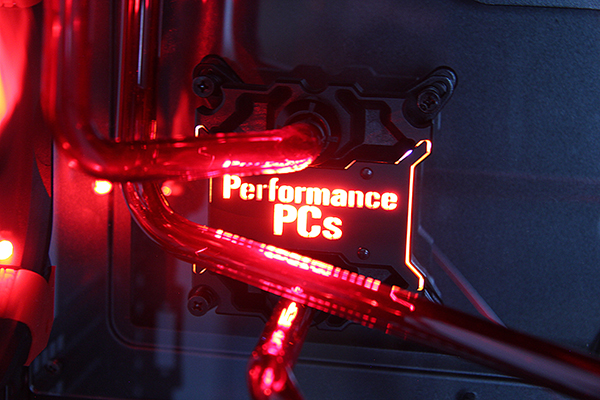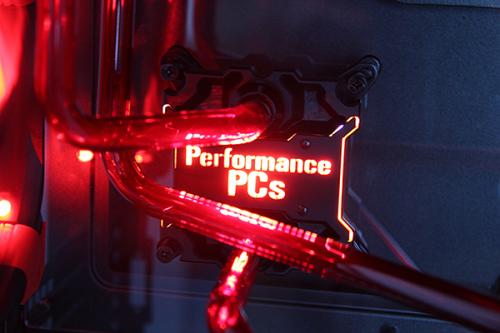 Swiftech's new Apogee XL CPU Block showing the custom faceplates also an option.
http://www.swiftech.com/ApogeeXL.aspx
If you've always wanted a Custom MOD in a great case and/or Water cooling set-up but no time to DIY this could be for you.
If you want a fantastic start to a MOD to carry on with or want even more Custom Mods added, you could deal with the people at
Performance PCs for even more, laser cutting, etching, vinyl print/cuts, sleeved cables and much more.
http://www.performance-pcs.com/catalog/index.php?main_page=index&cPath=61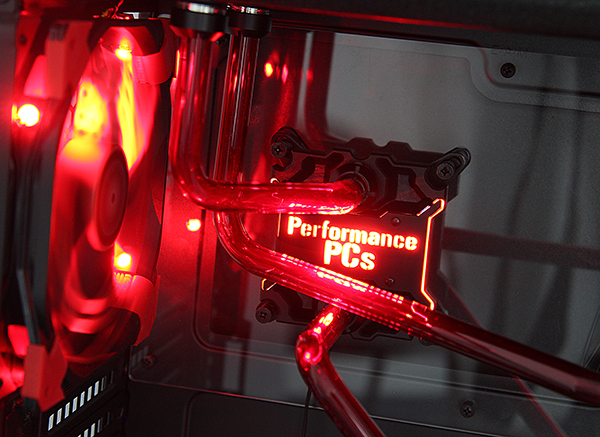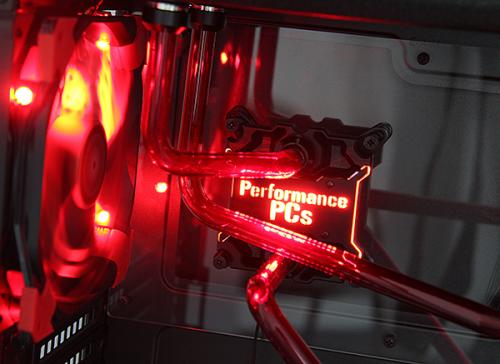 This specially enhanced version of the Thermaltake Urban T81 with the Water Cooling set-up start, fans, controller, reservoir/pump, radiators and the grill and Thermaltake Logo mod begins at $944. The hard part is understanding water cooling, laser cutting are not cheap enhancements and easily add up to a hefty price tag. The baseline is starting with a case that's about $180, adding $240 worth of radiators, $170 pump/res, $190 fans and controller,   laser grill cutting and mesh backing, logo application done by professional installers and craftsmen we can easily see the value in the product.
http://www.performance-pcs.com/catalog/index.php?main_page=product_info&products_id=40872