« Introduction
|
Interior of the Genome II »
A Closer Look at the DeepCool Genome II
The Genome II is a mid-tower ATX case as it measures 506 L x 210 W x 505 H mm (19.9 x 8.2 x 19.8 inches). It measures in at the top end of the mid-tower case range.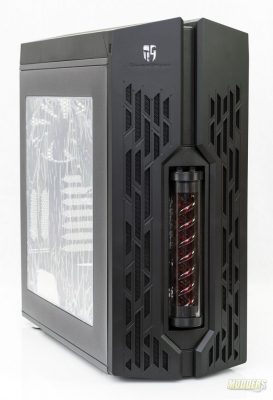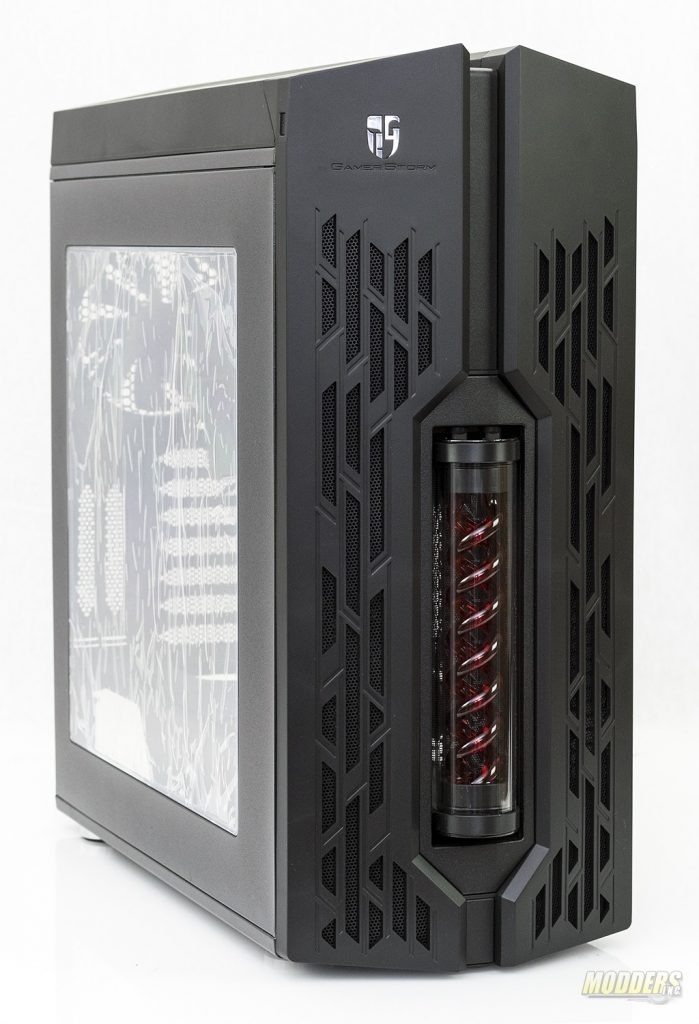 The front of the case as you can see, is absent of any 5 1/4″ drive bays. Instead, DeepCool chose to forgo them for basically what would be considered a case decoration, more on that in a few minutes.  The front panel is made of ABS plastic and features ventilation holes to allow additional airflow into the case as compared to a solid panel.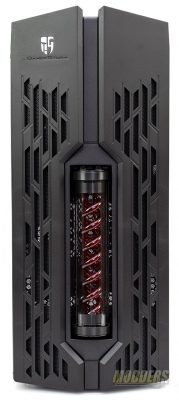 Power and reset as well as the front I/O is located on the top surface of the front panel. The power, reset and the indicator LEDS are located on the left side and the USB 3.0 and audio I/O are on the right. There is also an on/off button that controls the breathing effect of the water block and the water tube located on the left side of the front panel.
One of the unique features of this case is the double helix water tube. This water tube or decoration than a reservoir as the water only flows through the red tubing and really doesn't increase cooling or liquid capacity in any significant way.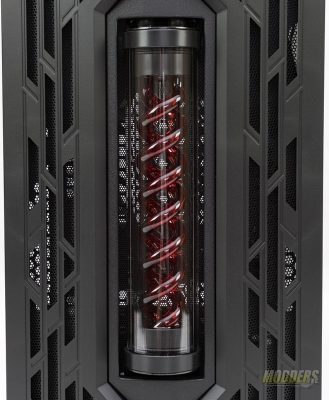 The sides of the case are made from steel. The left side panel features a large window that gives good visibility into the case. The right panel is flat, as in there is no "bump out" that other manufactures use to allow for additional room for cable management.
The rear of the Genome II features seven expansion slots with an additional two slots to the right side. This arrangement allows you to mount your video card away from the motherboard. The case comes with a 120 mm fan pre-installed and  the mount has provisions to allow the installation of a 140mm fan.  DeepCool has provided extra grommets for tubing should you switch out the included water cooling.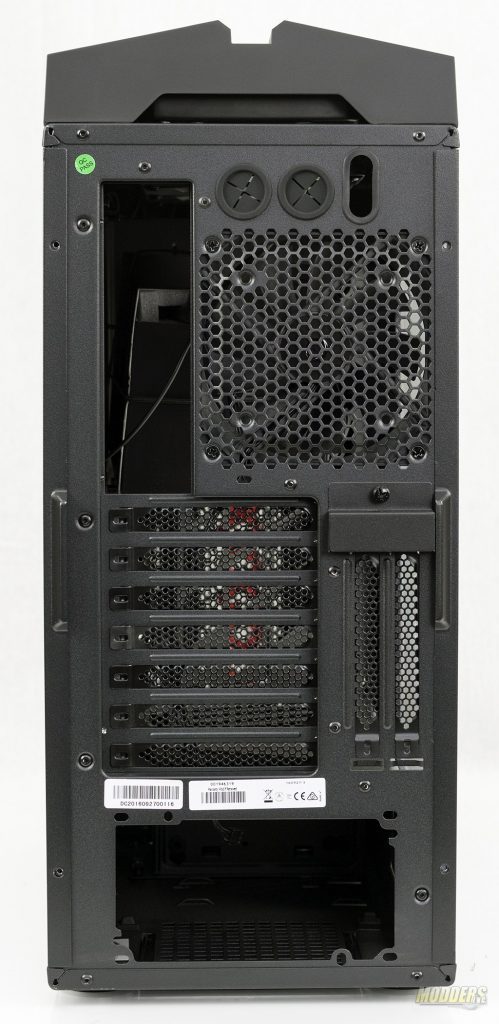 Down below, you can see the removable dust filter for the power supply. The four case feet have a chrome band that surrounds rubber inserts.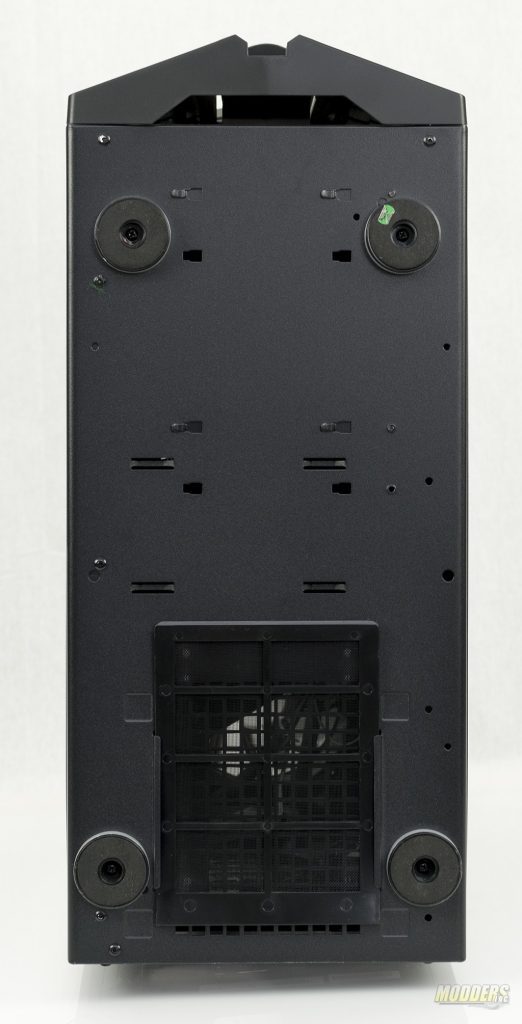 The top section is made from ABS plastic similar to the front panel of the Genome II. The panel features backwards cut vents. Under this panel sits the Captain 360's radiator and fans.