A Closer Look at the ECS LEET Z170-Lightsaber Motherboard »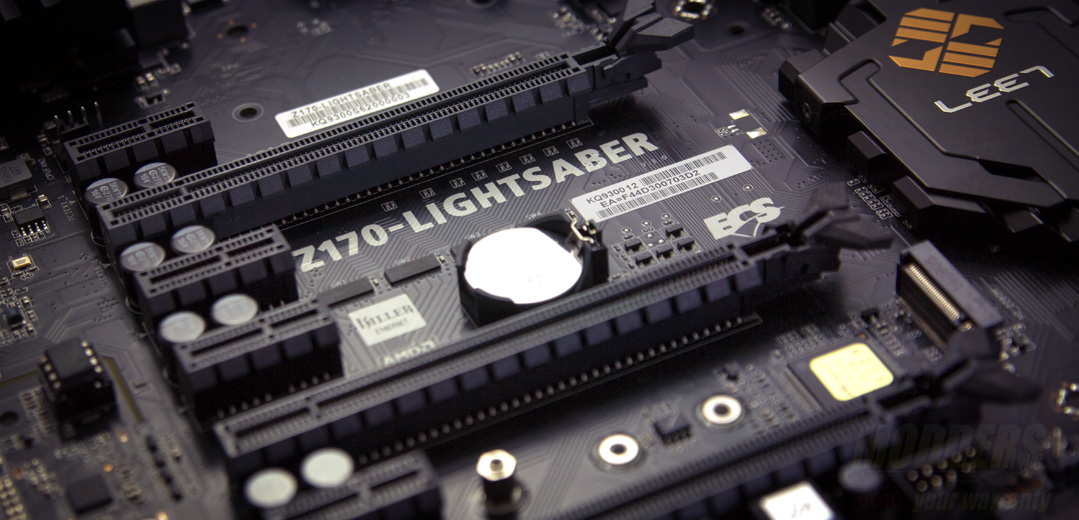 The ECS Z170-Lightsaber is a significantly upgraded version of the Z170-Claymore, bringing more competitive features on-board, literally. Buttons directly on the Z170-Claymore motherboard PCB are designed to give users once click access to automatic overclocking, BIOS update, BIOS backup, clear CMOS, UEFI shortcut and more. The ECS Z170-Lightsaber also boasts extensive LED readout function which includes not only shows error codes but also features alternate modes for voltage readouts and temperatures. Even more interesting is the fact that this upgraded version does not seem to cost too far off from the Z170-Claymore even though it is quite a step up. That is if you can find it.
I have searched and called around for the availability of this board since it does not seem to be available in a lot of places here in North America. In fact, all the stores I have called do not have it in stock. But I have some friends in Central/South America, Asia and Europe who have given me the quote price on their local stores and have placed it mostly around $180 USD on average while it could go as high as $220 in other places where the market is not too big.
[sc:sponsor sponsor="ECS" product_link="http://www.ecs.com.tw/ECSWebSite/Product/Product_Overview.aspx?DetailID=1669&CategoryID=1&DetailName=Feature&MenuID=181&LanID=0″ product_name="Z170-Lightsaber"  product_price="$179.99″ ]
The ECS Z170-Lightsaber packaging looks quite fancy shining in gold, even though there are barely any graphics on the front cover having only the new LEE7 logo and the name of the board printed in black. At the back, the host of features as well as a brief overview of the motherboard is visible.
The contents inside the box are stored in two compartments. The top area contains the motherboard housed inside an anti-static bag while underneath, all the accessories are individually packed and stored.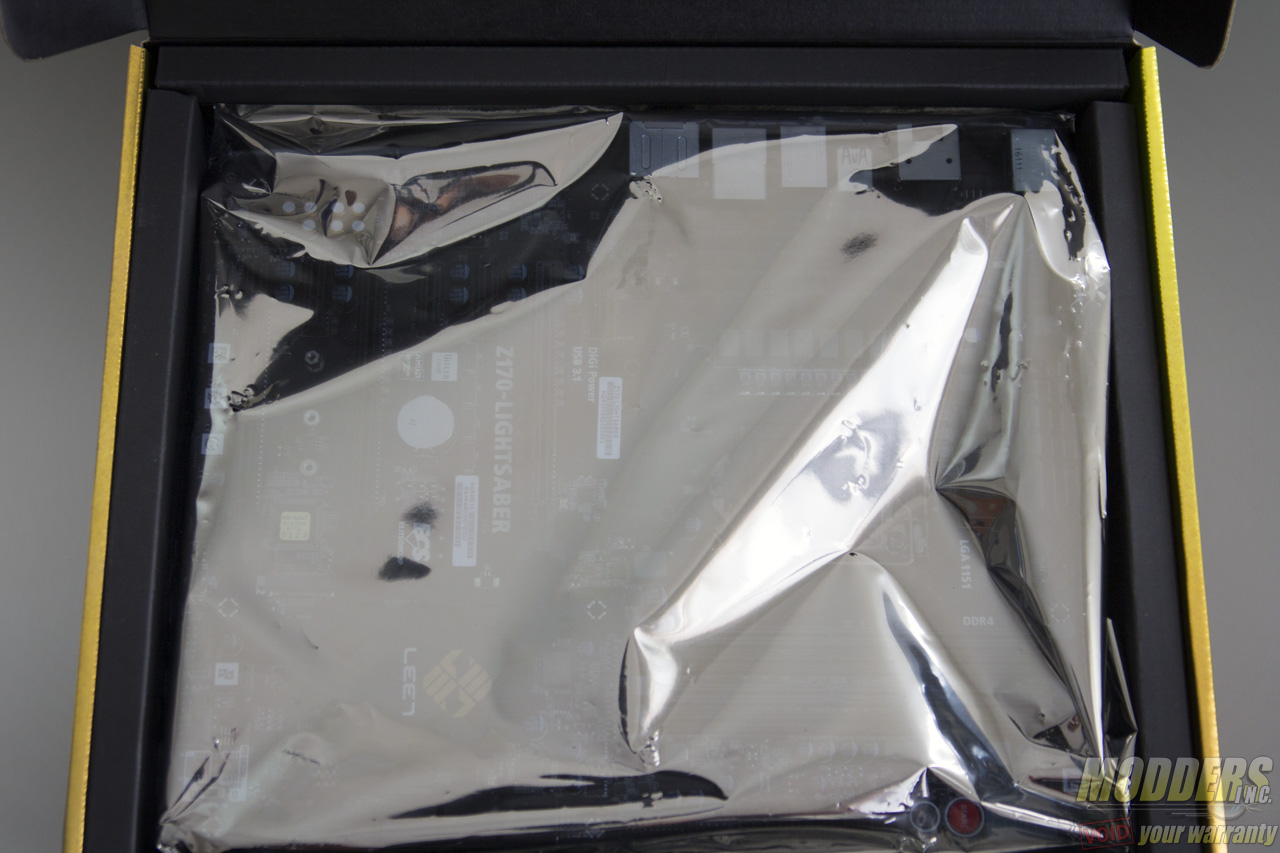 Aside from the driver disc, driver guide booklet and IO shield, the ECS Z170-Lightsaber also comes with four straight SATA cables.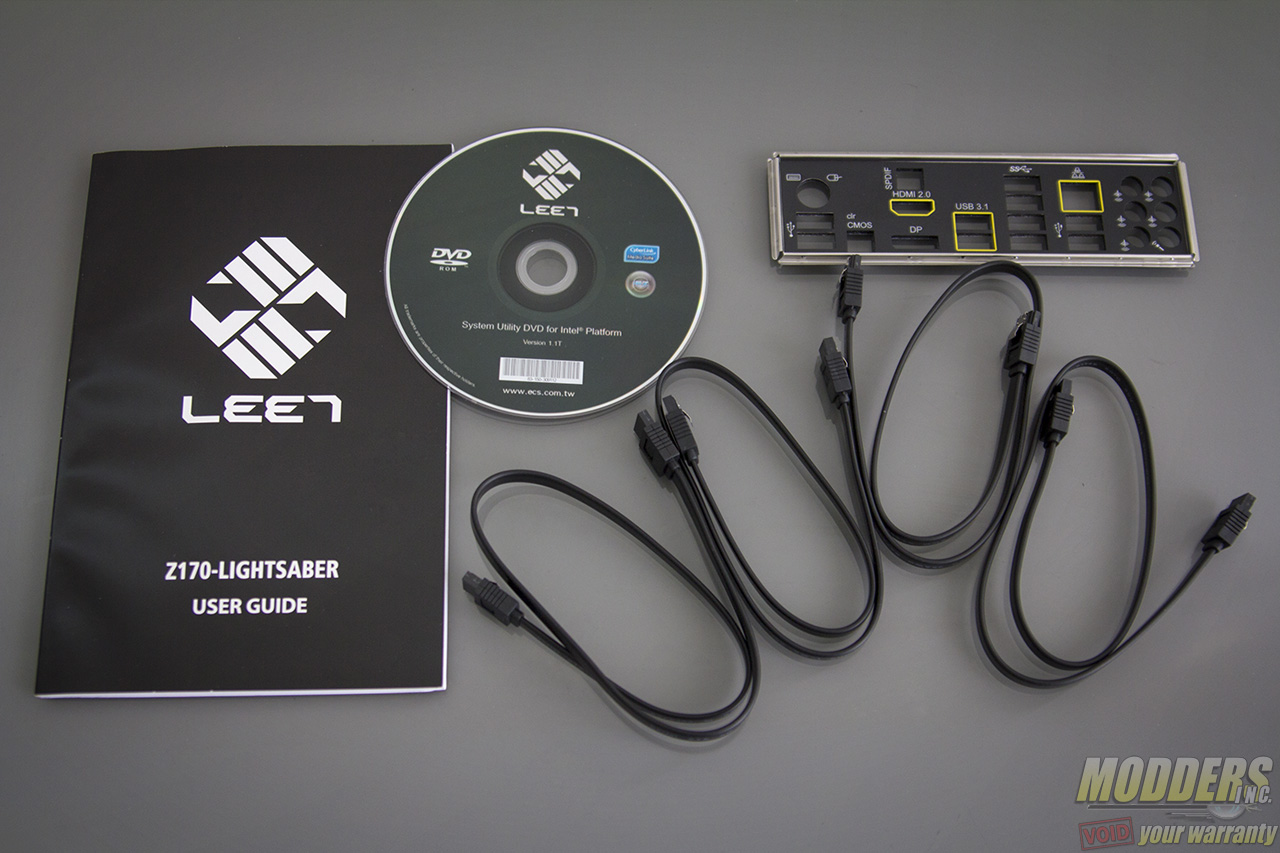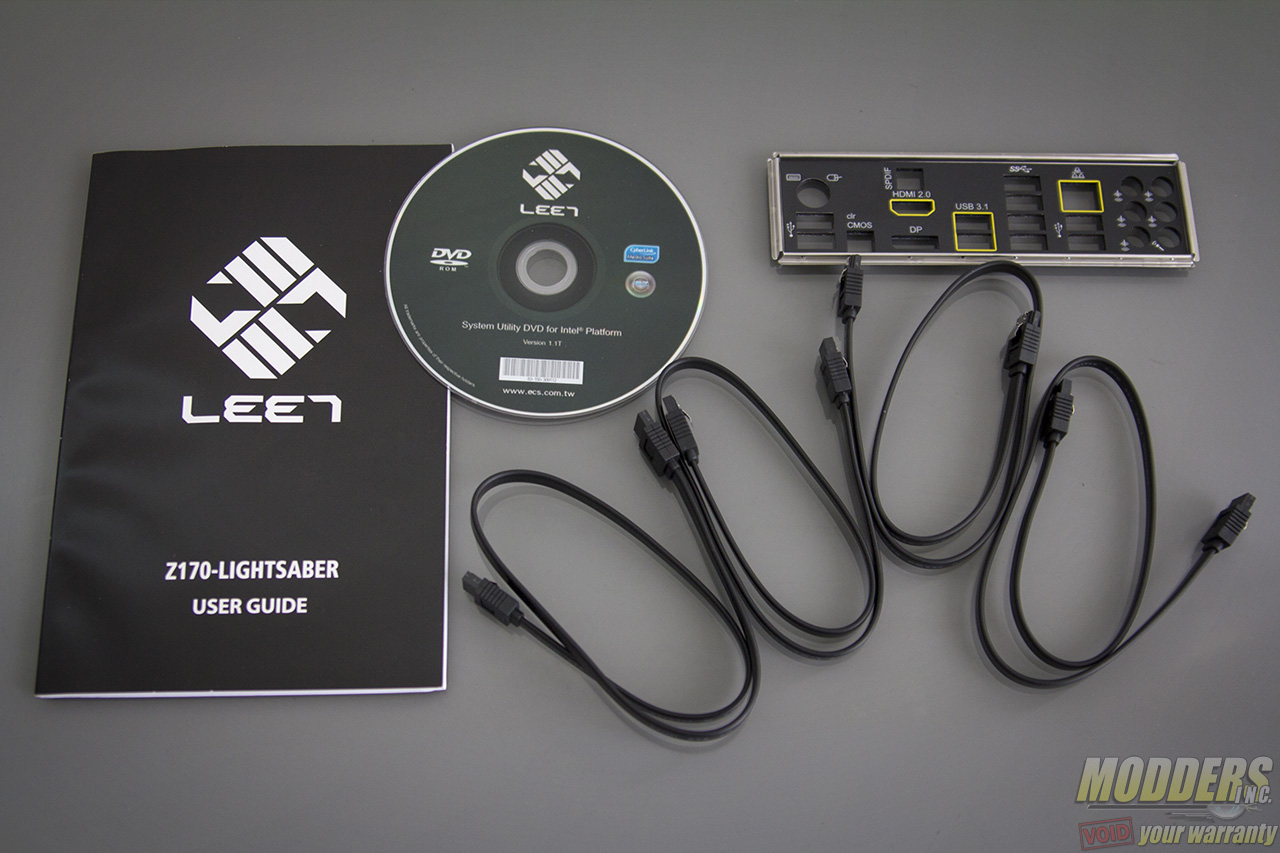 Using a standard ATX layout of 305 x 244mm, the ECS Z170-Lightsaber has a 6-layer matte black PCB with black and gray parts. The gold colored logo on the chipset heatsink and the audio capacitors stand out as well as the red power on button on the top right edge.