« A Closer Look at the ECS LEET Z170-Lightsaber Motherboard
|
UEFI Overview and Overclocking »
Bundled Software
The bundled software comes inside a DVD and the setup utility has an auto-installer for the utilities. All motherboard vendors seem to be sponsored by Google Chrome as they all dedicate a separate tab for it it in the installation disc. Four in-house software are bundled but a Cyberlink PowerDirector trial is also included inside.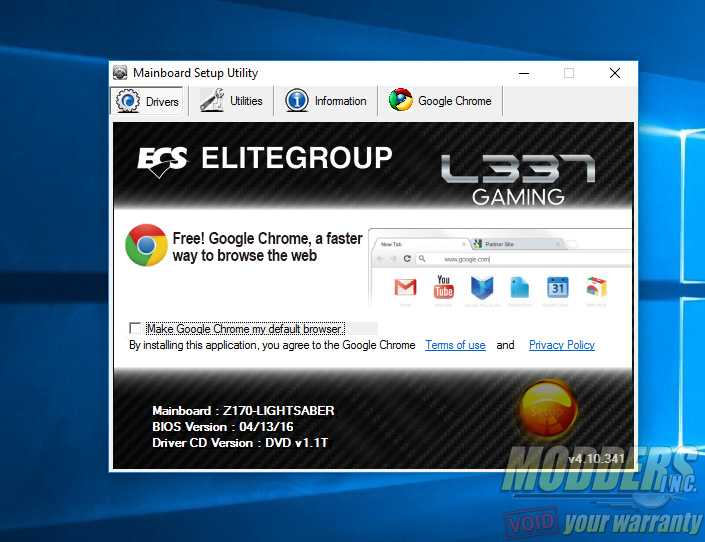 The setup package is fully automated and will install the drivers with option to skip certain features.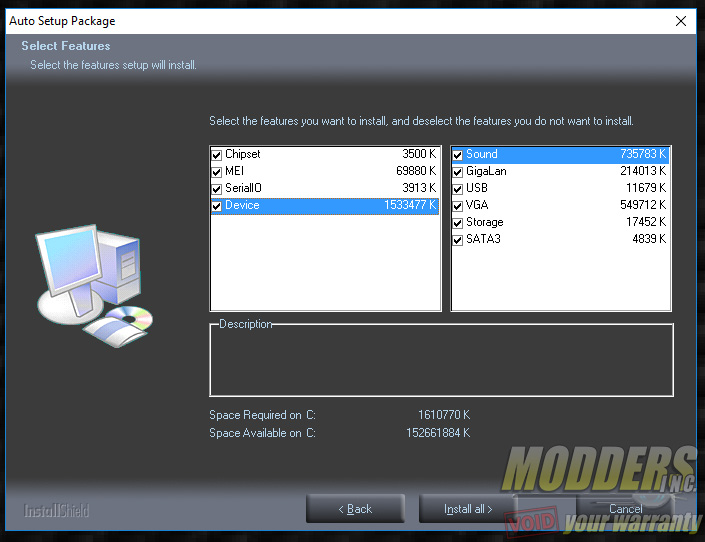 The eSF software is for controlling the fans. There are four presets including full, normal (default), quiet and silent. Users who wish to set their own fan curves can also choose custom to adjust the fan speed. There are no value markers on the graph however so users would have to eye-ball it when adjusting. There is an RPM counter on the right side however and a visual temperature bar. Users can set the program to load the settings on start up, overriding what is set in the UEFI.
CPU Smart Fan 1, CPU Smart Fan 2 and System Fan headers can be controlled here. There are two system fan headers but both have a mirrored control so whatever speed setting the first system fan header is set to, the second system fan header follows. The PWR fan header runs constantly at +12V and cannot be controlled in the UEFI or in the eSF software.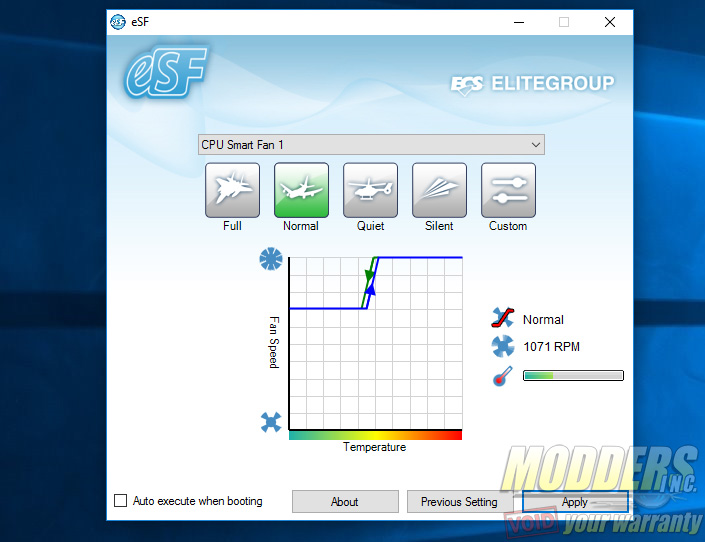 The eDLU software is for keeping the drivers up to day. Like the software installation disc, this is fully automated and basically only gives the user the option to 'start' the process or cancel it.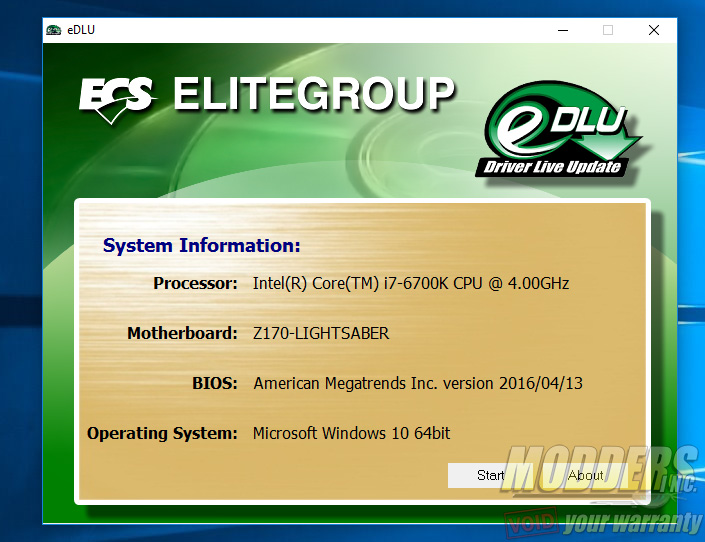 The eBLU software is similar to the eDLU except this software updates the BIOS. It also connects automatically to ECS servers and checks if there is an update available.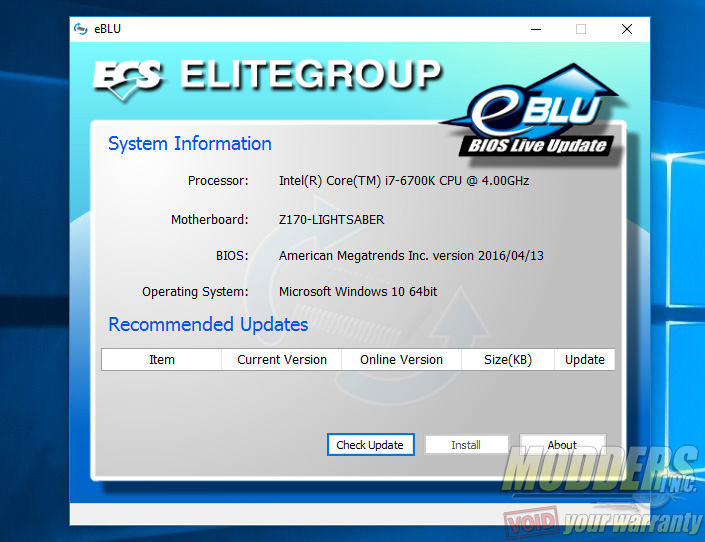 The last bit of in-house bundled software is the EZ-Charger which allows for rapid charging of devices as well as charging even if the system is in various operating states from S0 (operating) as well as S1 (standby) through S5 (shutdown).