Network Hardware
EnGenius ECW230s Dual Band Wi-Fi 6 Access Point Review
EnGenius ECW230s
A Closer Look at ECW230s »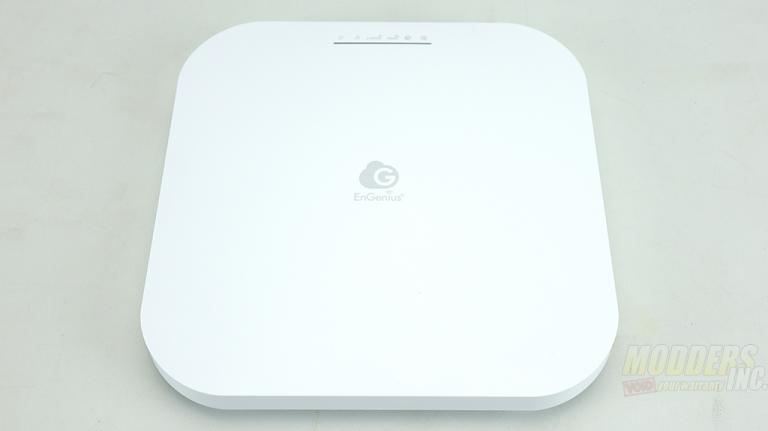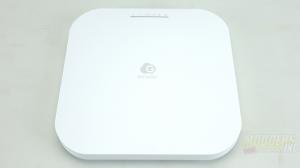 Access points and Mesh Networking have always been trivial subjects. Do I want a faster access speed or a great range from my WiFi signal? The short answer is yes for both. Who wouldn't want the quickest WiFi connectivity offered on every inch of the floorplan you are trying to cover. There are many options on the market right now as to what you can purchase; however, some solutions might be centered towards a specific ask, for instance, range or multi-wall penetration. One of the manufacturers that specialize in Indoor/Outdoor solutions is EnGenius. EnGenius has been manufacturing access points and switches for a while and recently implemented a cloud management solution that works across multiple devices. One of the latest access points that EnGenius have produced is ECW230s. The EnGenius ECW230s is an upgraded model of ECW230 which offers additional features such as AirGuard and Zero-wait DFS technology. The AirGuard is designed with security in mind. This system detects any malicious attacks or rogue SSIDS that might be in range. Zero-wait DFS system is designed to improve channel utilization and, as a result, offer faster channel switching. A big thank you goes to EnGenius for providing the EnGeniusECW230s to us for review.
Technical Specifications
Features
Wi-Fi 6 technology for high-performance Wi-Fi in high-density, multi-device environments
4×4 antennas to support up to 2,400 Mbps in 5 GHz & 1,148 Mbps in 2.4 GHz
2.5 GbE throughput and 802.3at support for flexible installation over 100 meters (328 feet)
Wireless intrusion detection system (WIDS) for threat detection
Wireless intrusion protection system (WIPS) for attack remediation
Zero-wait DFS to avoid client disruption when the radar is detected on DFS channels
Dedicated scanning radios for 24/7 wireless security monitoring
RF spectrum analysis for identifying clean channels and ensuring all SSIDs are legitimate
Bluetooth 5 low energy for BLE device detection and location-based extended advertising
Standards
IEEE 802.11ax on 2.4 GHz
IEEE 802.11ax on 5 GHz
(Backward compatible with 802.11b/g/n/ac)
2.4 GHz Bluetooth 5 Low Energy (BLE) Radio
Antenna
4 x 2.4 GHz: 5dBi
4 x 5 GHz: 6dBi
Scanning Radio
1 x 2.4 GHz
1 x 5 GHz
Integrated Omni-Directional Antenna
BLE: 6 dBi
Physical Interface
1 x 10/100/1000/2500 N-BASE-T, RJ-45 Ethernet Port
1 x DC Jack
1 x Reset Button
LED Indicator
1 x Power
1 x LAN
1 x 2.4 GHz
1 x 5 GHz
1x Scanning Radio
1x Bluetooth 5 Low Energy
Power Source
Power-over-Ethernet: 802.3at Input
12VDC /2A
Maximum Powe Consumption
Wireless & Radio Specifications Operating Frequency
Dual-Radio Concurrent 2.4 GHz & 5 GHz
Operation Modes
Managed mode: AP and Mesh
Frequency Radio
2.4 GHz: 2400 MHz ~ 2482 MHz
5 GHz: 5150 MHz ~ 5250 MHz, 5250 MHz ~ 5350 MHz, 5470 MHz ~ 5725 MHz, 5725 MHz ~ 5850 MHz
Supported Data Rates (Mbps):
802.11ax:
2.4 GHz: 9 to 1,148 (MCS0 to MCS11, NSS = 1 to 4)
5 GHz: 18 to 2,400 (MCS0 to MSC11, NSS = 1 to 4)
802.11b: 1, 2, 5.5, 11
802.11a/g: 6, 9, 12, 18, 36, 48, 54
802.11n: 6.5 to 600 (MCS0 to MCS31)
802.11ac: 6.5 to 1,733 (MCS0 to MCS9, NSS = 1 to 4)
EnGenius ECW230s Packaging
The packaging of the EnGenius ECW230s is identical to other models that EnGenius are offering. The recycle-friendly box has no color images or specifications on it. I do have to mention that this Access Point is specifically designed to be used in Business applications. (primarily stores and coffee shops)
Upon closely examining the box, I found a single product description inside "Dual-Band Wi-Fi 6 4×4 Indoor Access Point". Another feature to point out here is the "Wi-Fi Enabled Facebook" In this feature; you can directly forward users from the captive screen to Facebook when the user logs on to the Access Point.
The internal packaging of the ECW230s is straightforward forward and what you get in the tightly packed box is a set of install brackets, an EnGenius guide to the Cloud Management, and the Access Point itself. No, there is not a power injector included. You must purchase a power injector or use ECW230s with a POE (Power Over Ethernet) switch.