Network Hardware
EnGenius ECW230s Dual Band Wi-Fi 6 Access Point Review
EnGenius ECW230s
« A Closer Look at ECW230s | Performance and Observations »
Internal Components of the EnGenius ECS230s
To open the Access Point, you would have to remove four screws. Two of the antennae are mounted on the shell from the board. When I opened the body, one of the antennae was loose. Bad glue? The PCB has ten antennae attached.
The integrated circuits are mounted on one side of the PCB board. Some of the power resistors are enclosed in the metal shell to minimize interference from the antennae.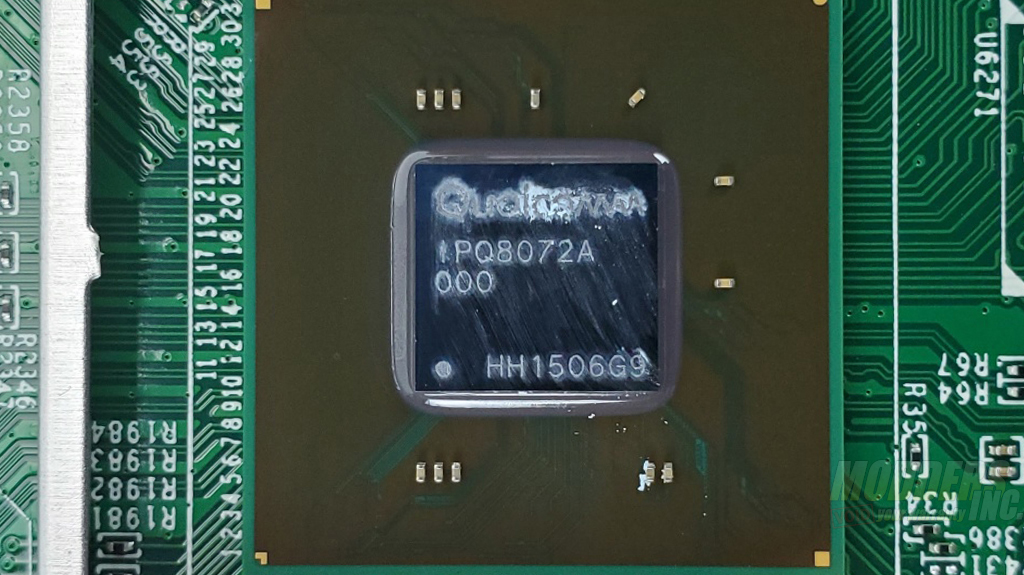 Qualcomm IPQ 8072A provides the CPU in ECW230sQualcomm IPQ 8072A. This CPU has a maximum burst speed of up to 2.2GHz and offers 4 core (ARM Cortex A53).  The peak WiFi speed offered based on this chip is 6 Gbps with supported standards such as 802.11a/b/g, 802.11n, 802.11ac, and Wi-Fi 6 (802.11ax).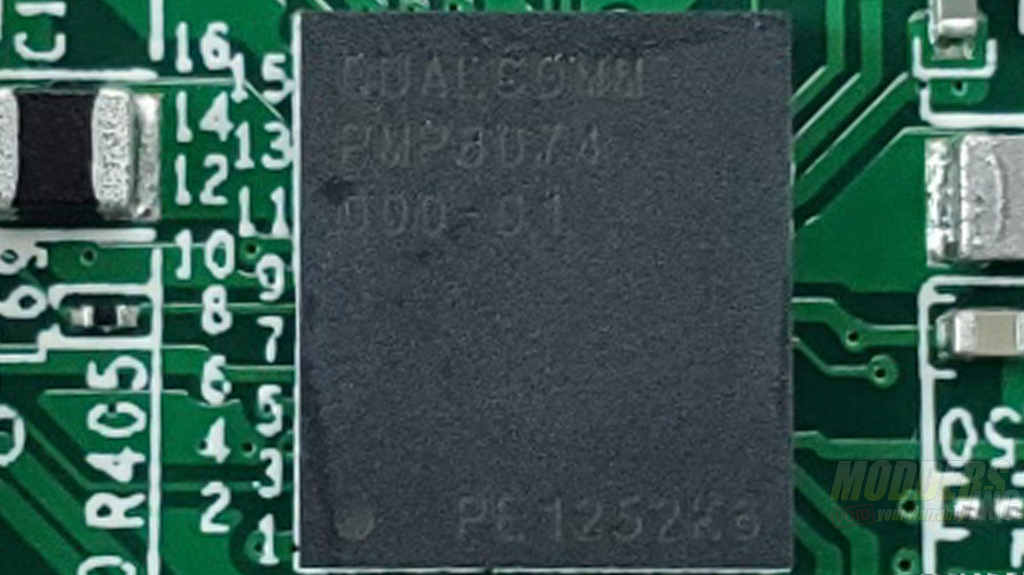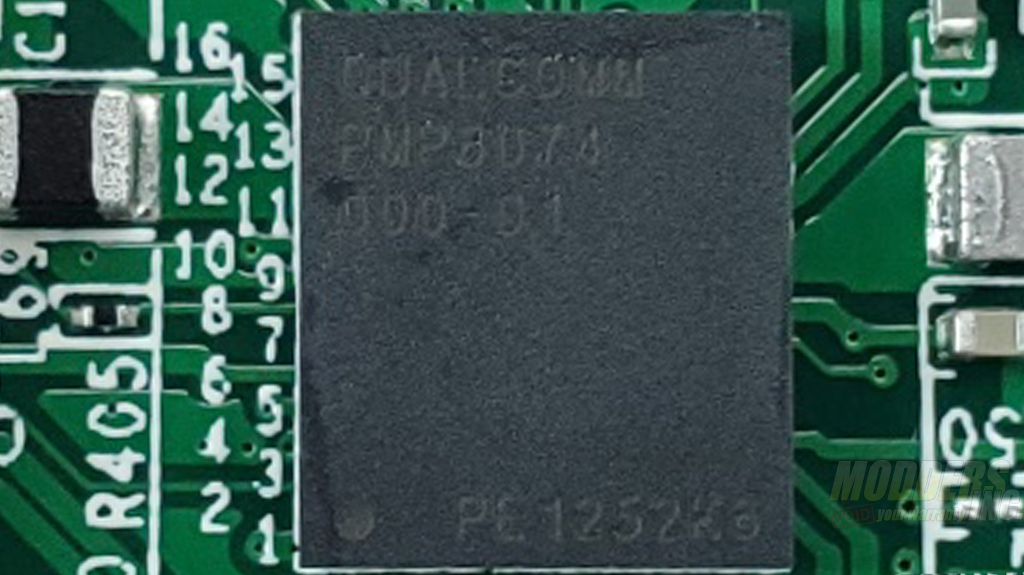 The WiFi6 controller for ECW230s is by Qualcomm as well, PMP 8074. The peak performance from this controller we can expect is around 4.8Gbps.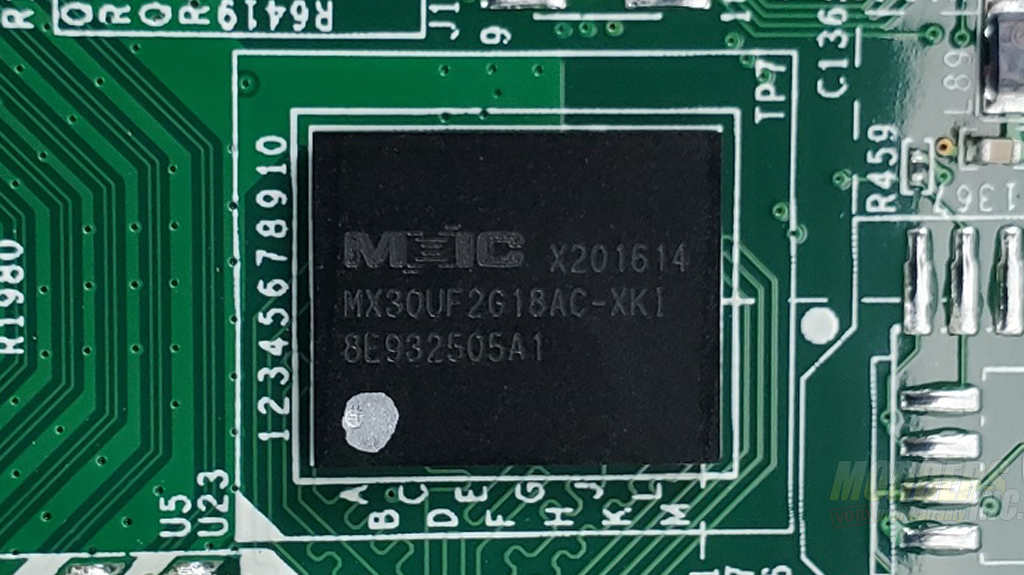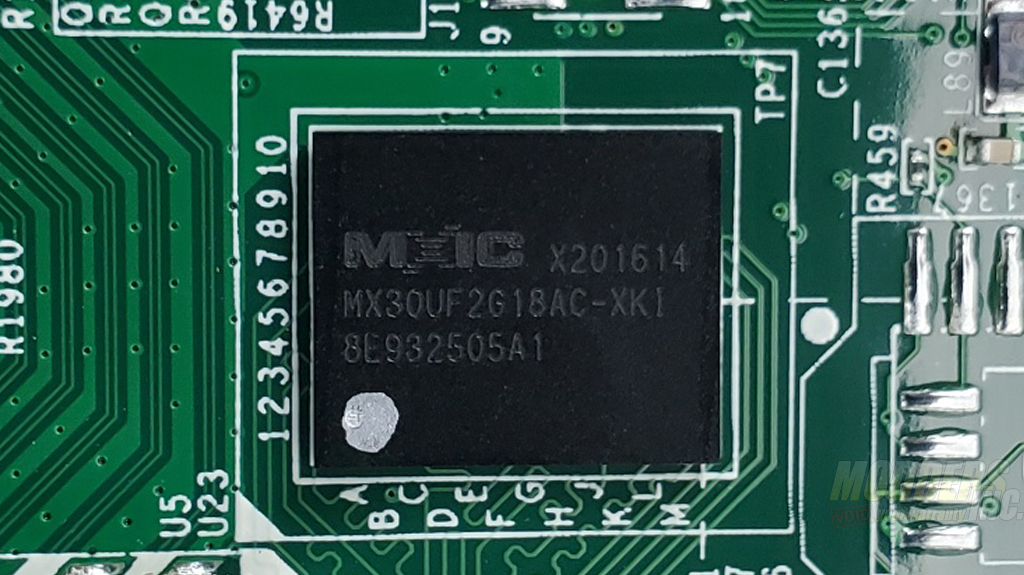 Memory used in ECW230s is by Macronix MX30UF2G18AC-XK1. This is an SLC NAND Flash memory module with a 2GB capacity.