Network Hardware
EnGenius ECW230s Dual Band Wi-Fi 6 Access Point Review
EnGenius ECW230s
« Performance and Observations
Final Thoughts on the EnGenius ECW230s WiFi 6 Access Point
The EnGenius ECW230s is a very slick Access Point, and it certainly has some great features to offer to its users. This is not a regular consumer device for home use so some of the features we see like AirGuard and Zero Wait DFS really show that this Access Point is designed to be used in business places. In the business place, you really need to look for features that would not only provide connectivity and range but also security tools to keep the bad guys out. With AirGuard you are getting RF spectrum scanning so the channels which are being picked by the system are clean and that if any rouge SSIDs that might be spoofing nearby are being rejected. Do you have to worry about this kind of issue in your own home? I would certainly hope not but in the business workspace these bad orchestrated attempts happen more often than you think and having a system that protects your network environment is crucial. Another great feature that ECW230s offers is the Zero Wait DFS. Zero Wait DFS is a function of the AP where the extra scanning of DFS (Dynamic Frequency Selection) is done in advance, and the good frequency channels are stored in the table. So, when the channel switch needs to happen, the AP will use the channel that already has been probed, resulting in a much faster channel switching.
The EnGenius ECW230s have a 2.5Gbe Ethernet connection port and is ready to accept higher speeds from the switch. The proffered method to power this Access Point is through the POE switch or an injector. The downside here is that the AP does not come with any power adapter or injector. You would have to purchase a power source yourself.
Management of the EnGenius ECW230s is what really shows how well you can control your AP. EnGenius devices are managed through an online portal where you can edit and manage pretty much any setting of the device. While this is true, I did have difficulty adjusting power for the 2.4 and 5GHz channels in my observations.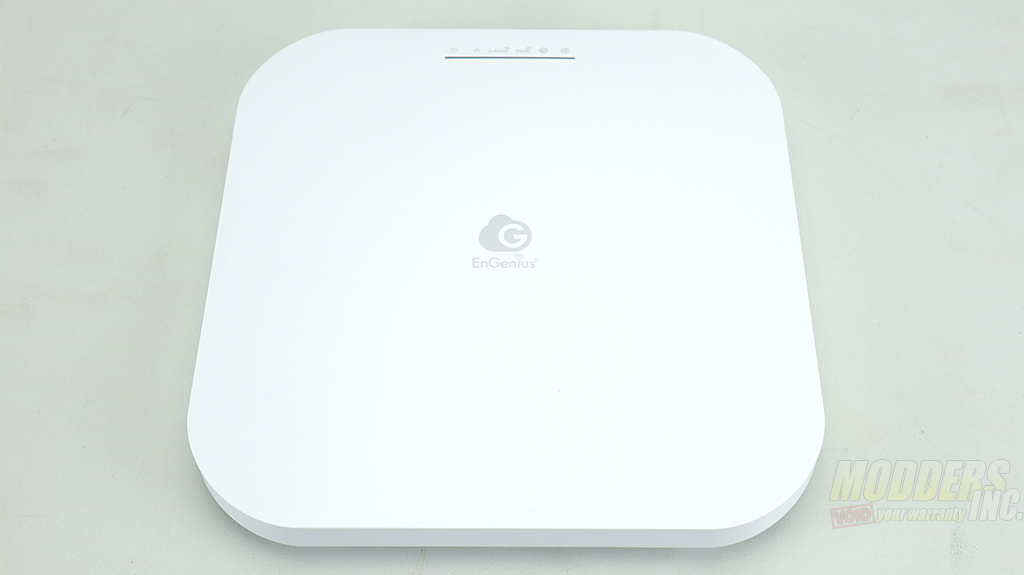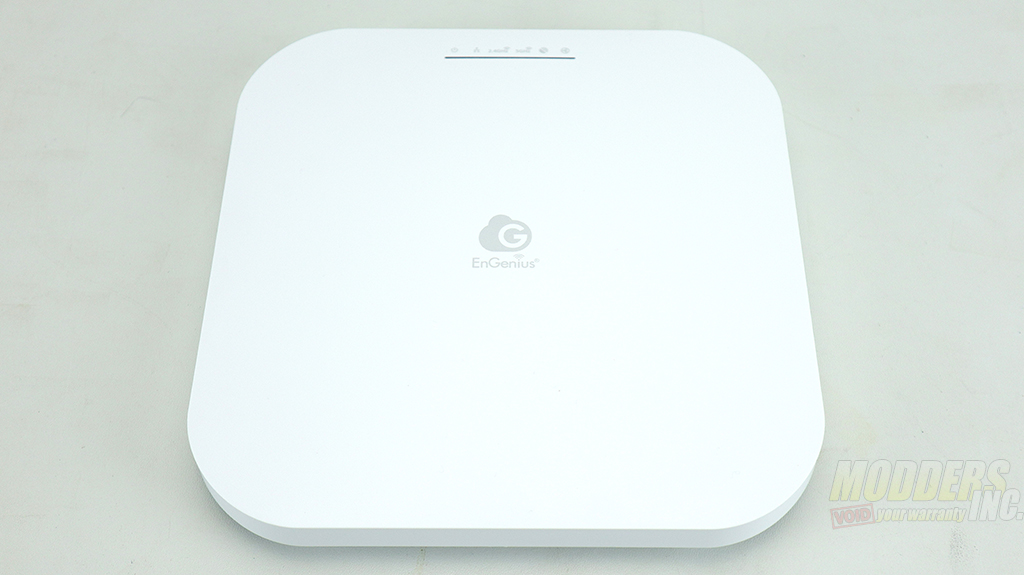 Overall, the connectivity provided by ECW230s is fairly quick but not the fastest available.  The ECW230s offer 2.4, 5, and 6G. What I strongly feel is this Access Point is best used in small to medium environments in a meshed configuration.  A perfect place for ECW230s would be in a coffee shop, a warehouse, or a workshop.
During my time with the EnGenius ECW230s I did test the ins and outs of this Access Point, and it has tremendous potential in today's demand for higher speeds and availability.