« introduction | Fractal Torrent Compact Interior Features »
Fractal Torrent Compact Exterior Features
The front panel of the Torrent Compact grabs your attention. The open grill design is eye-catching, in my opinion. Not only does it look good, but the front panel design is also made in a way to allow as much airflow through. There are large 180mm fans tucked behind the front panel. These fans can be swapped out which I'll show a little later.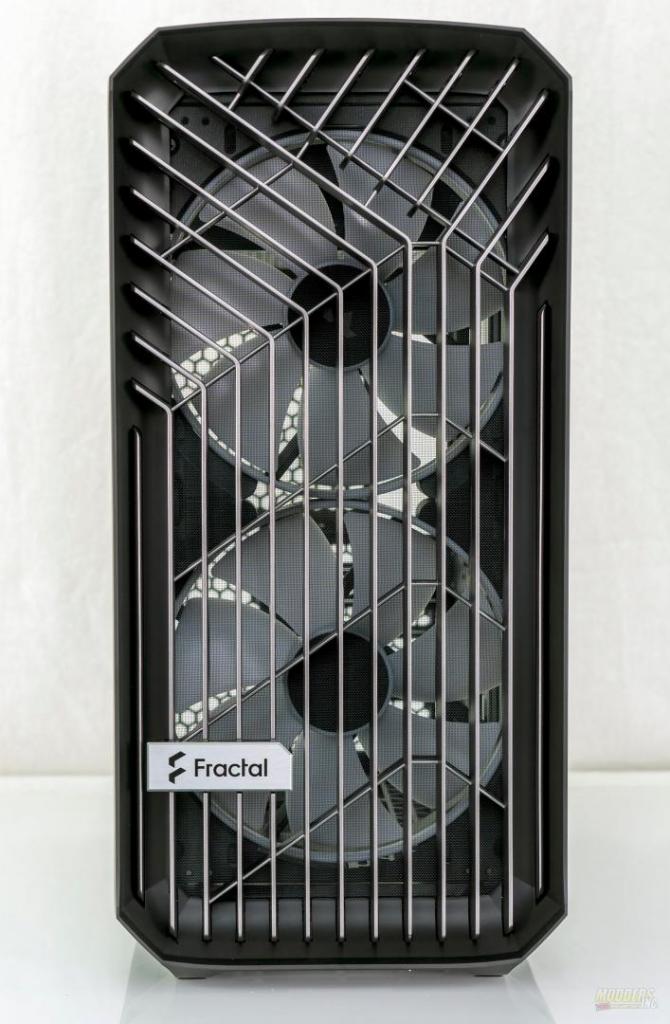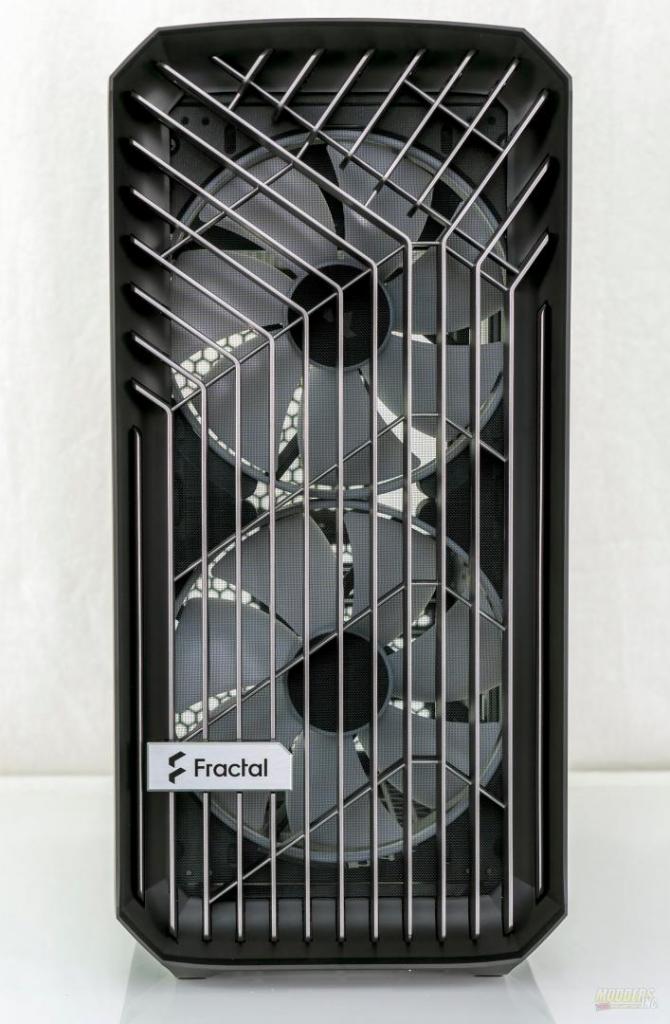 The "business" side of the Torrent compact or rather the side where you'll install your hardware is covered by a full-size tempered glass pane. At the top and the bottom of the panel are reinforcement strips that contain the latches to keep the panels in place. The tinted glass doesn't appear to be as dark as some of the other fractal cases I've reviewed in the past but I think it still looks good.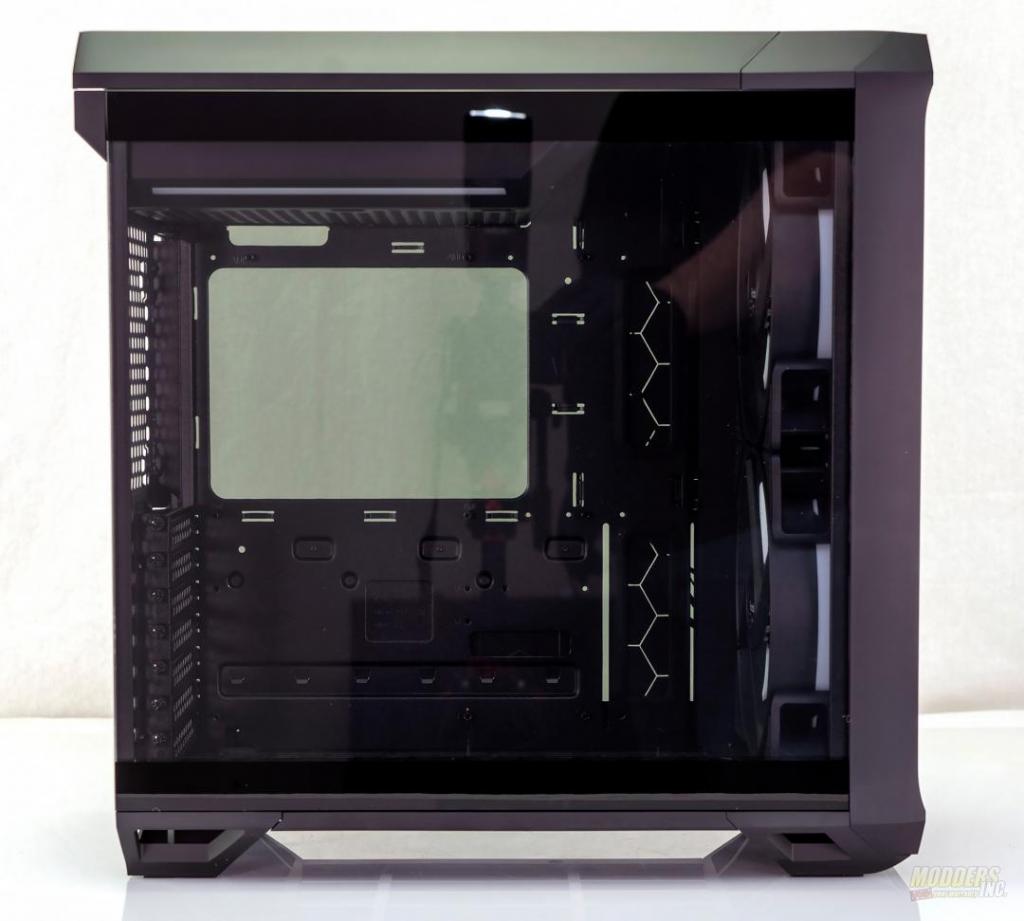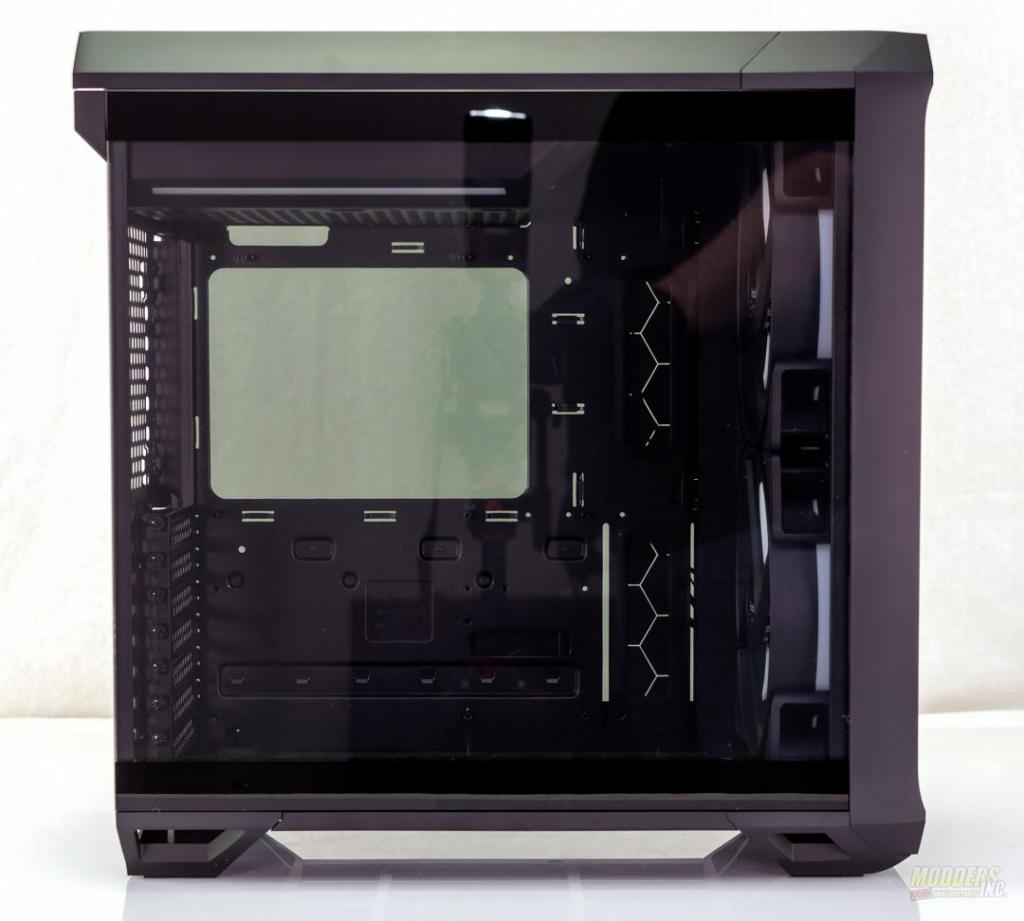 This is a first for me. The cable side of the case is a tempered glass panel as well. Better get your cable management skills in order because you'll be showing it off to the world. To me having a tempered glass panel on this side of the case gives some nice symmetry to it, however, I feel it isn't necessary and as I'll show a bit later, could have some drawbacks down the road.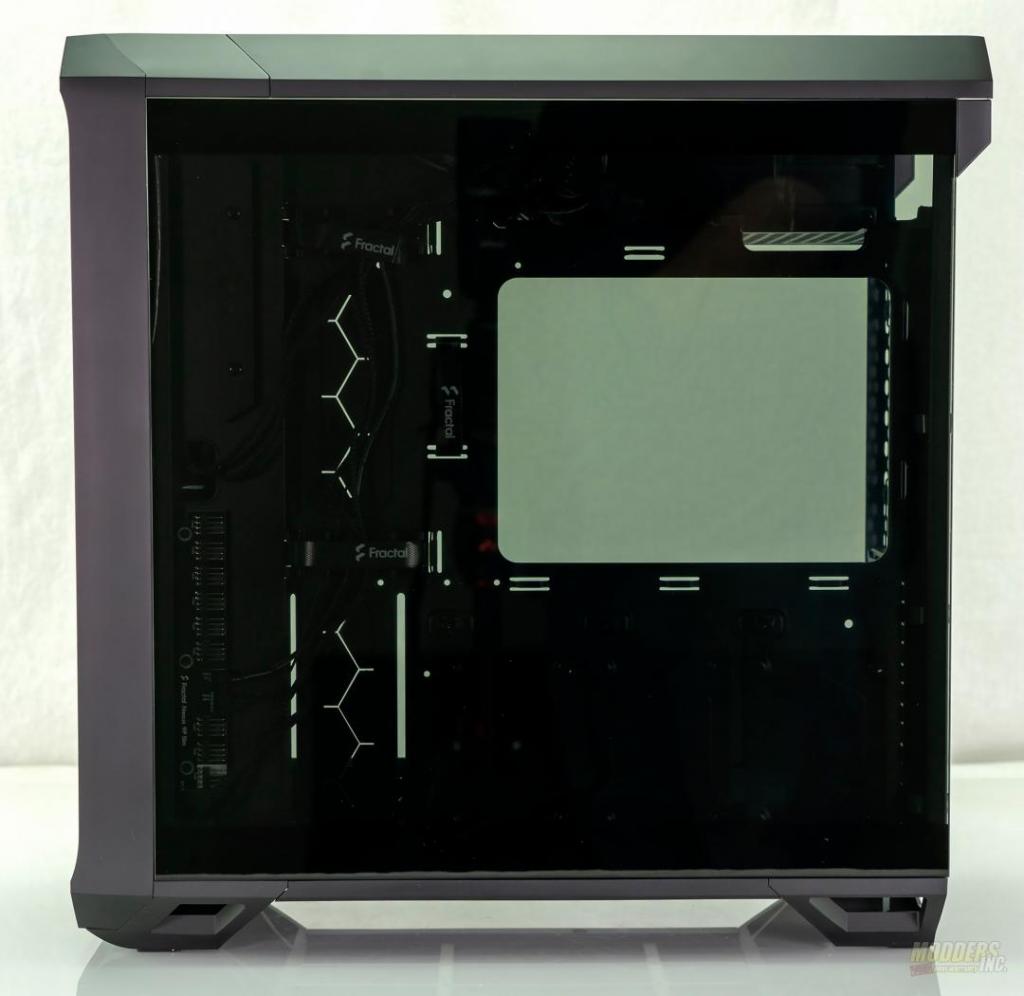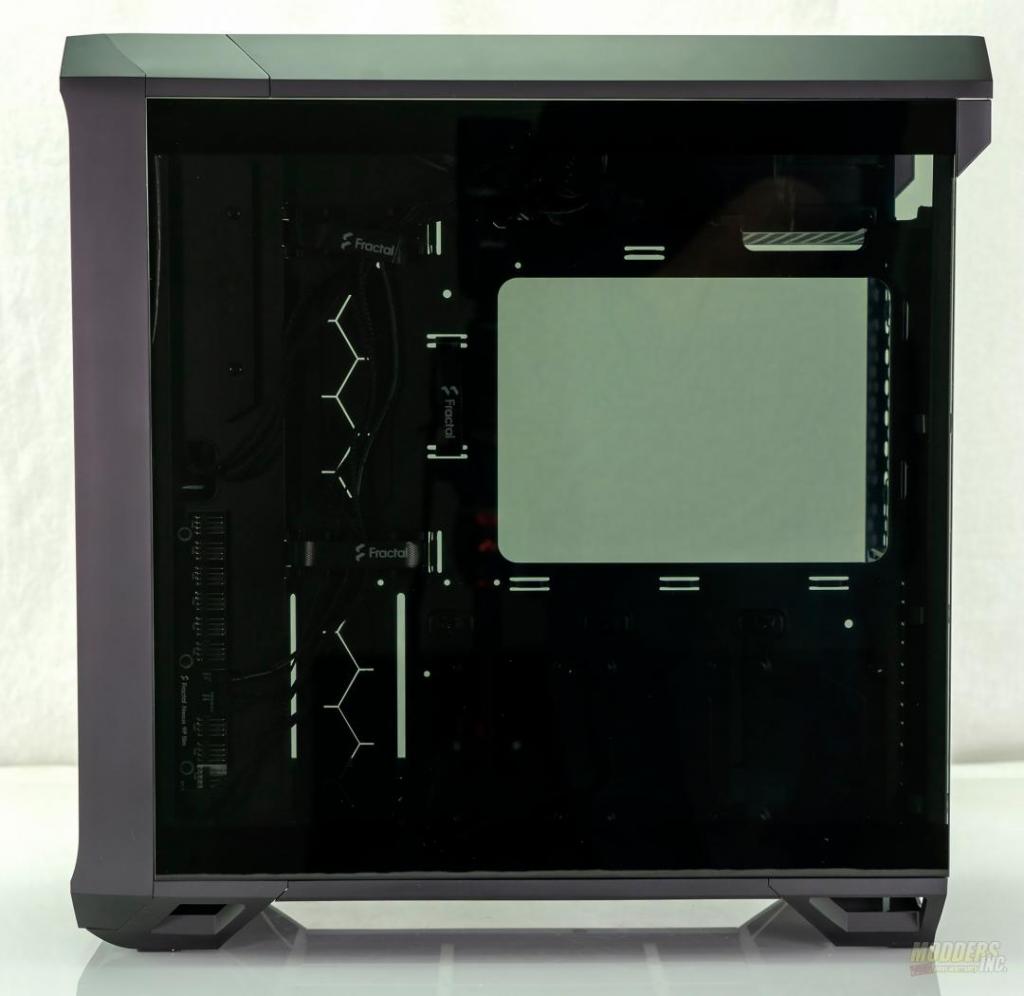 The back of the case is a pretty standard affair except, that fractal included Velcro straps on the OUTSIDE of the case to help with cable management running to other PC accessories as well as the power supply cable. In the Torrent Compact, the power supply is located in the attic of the case vs. the basement. In reality, it is kind of a refreshing change. There are lots of cases that have a bottom mount power supply.  The back is vented with a hexagon-shaped pattern to help ensure what comes airflow comes in can escape.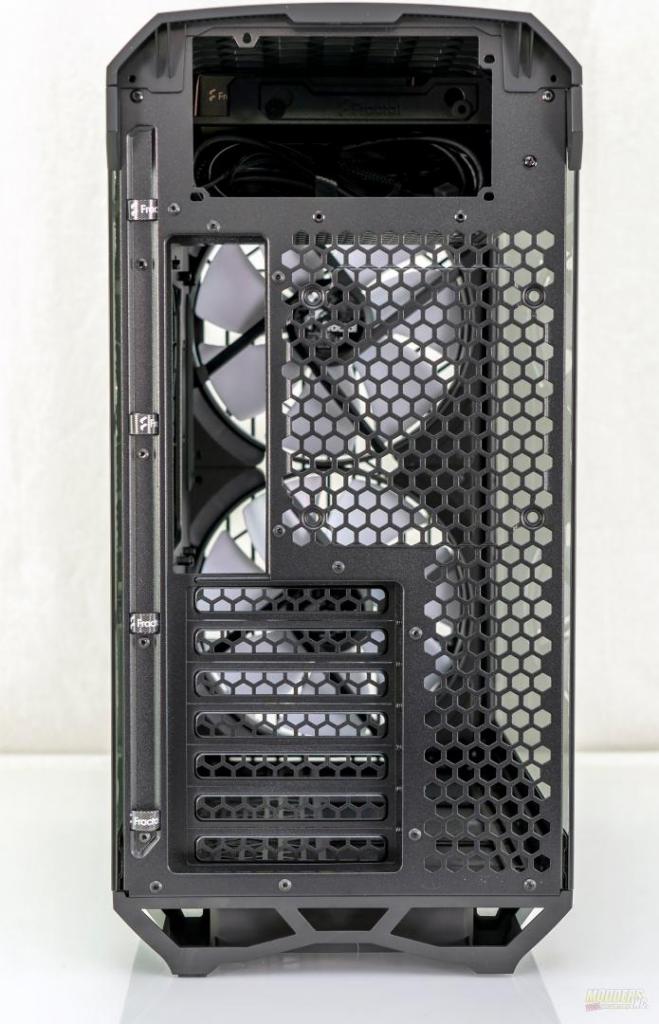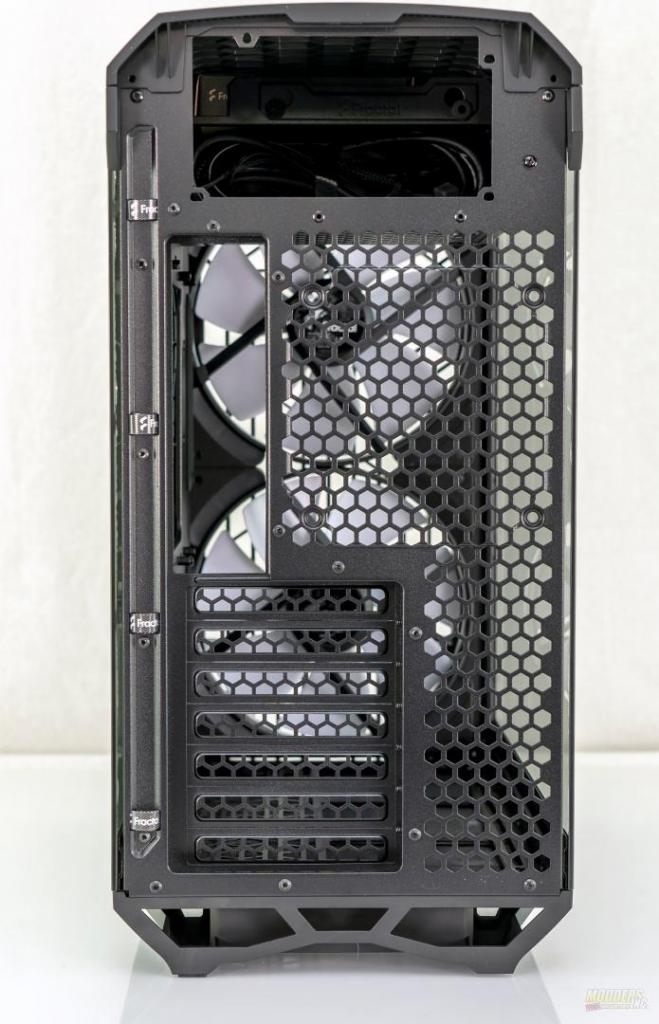 On the bottom of the case, two plastic standoffs elevate the case above your desk about 1.5 inches. This allows more airflow in or out of the case. The bottom of the case also contains a fine mesh filter to help minimize the dust that can enter.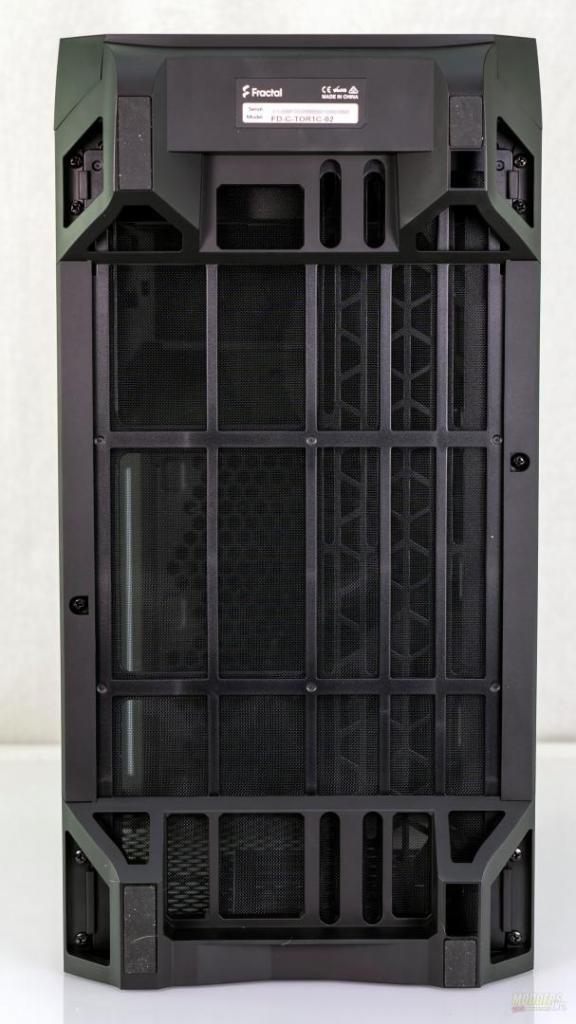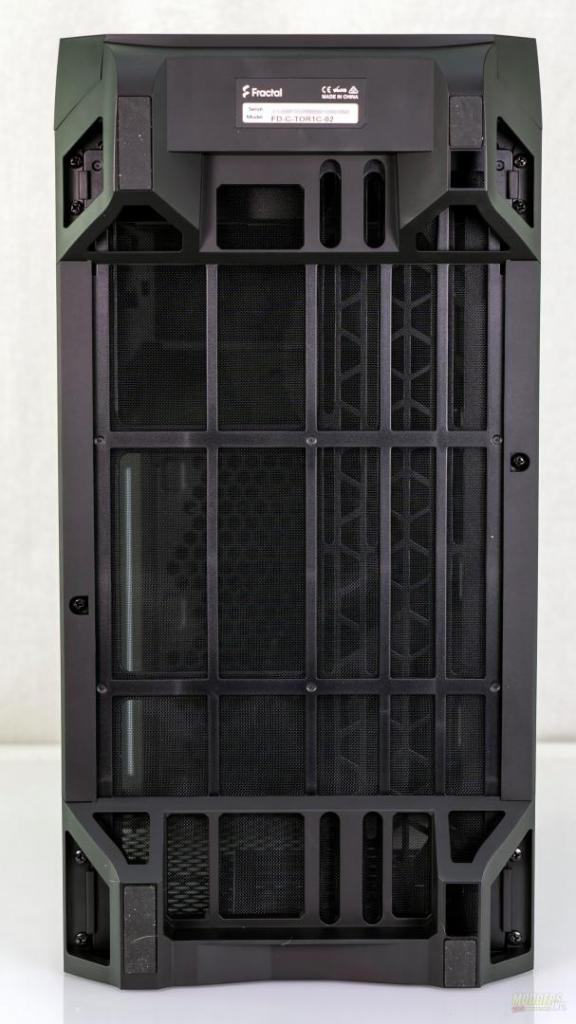 The top side of the case contains a solid panel. With the power supply at the top, there's not a reason to vent it.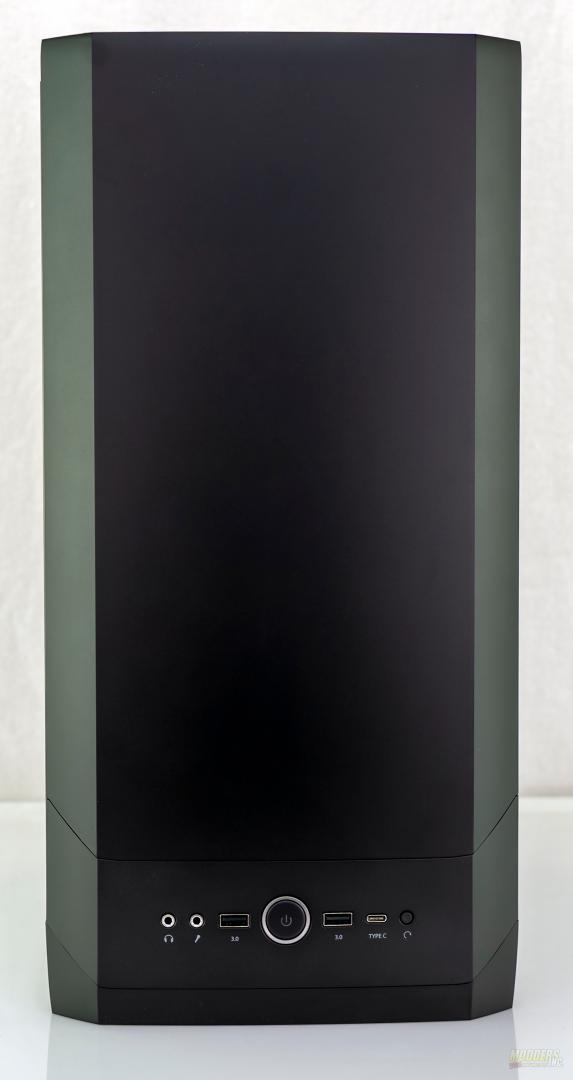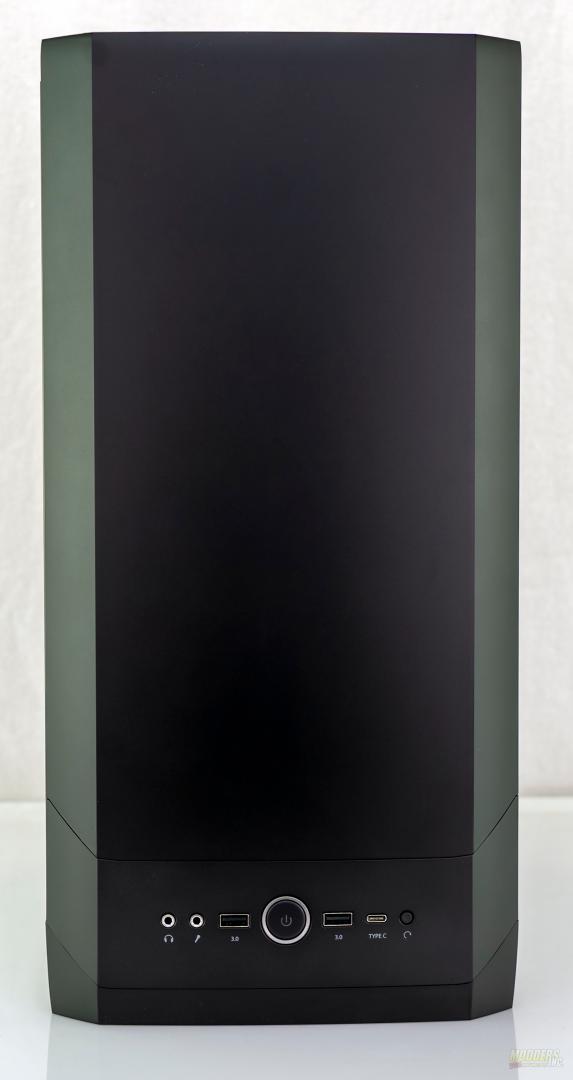 The front panel I/O is located at the front of the top of the case. From left to right, there are two 3.5mm jacks for headphones and mic, a USB 3.0 port, the power button with power LED ring, a second USB 3.0 port, a USB type C port, and the reset button.