Page 2 »
Everyone is talking about Triple Channel DDR3 as of lately but what about Dual Channel? Those of you that have taken the plunge into the new P55 platform know what I am talking about. Today we will be looking at a set of Dual Channel Memory Modules form G.Skill, the overclockers friend.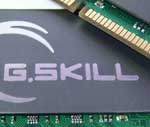 Sponsor: G.Skill
Our testing kit from G.Skill is a two module 2GB each set to give us a total of 4GB. This is about the amount most people are using or should be using in their PC's. If you are still at 2GB you should think about jumping up to the 4GB range as you will see a slight increase in response in your PC. G.Skill does have a good reputation as being one the favorite choices of overclocker as they seem to be able to handle just about anything that is thrown at them. With this as base to start off with and G.Skill includes the same amount of testing and quality in all their product line.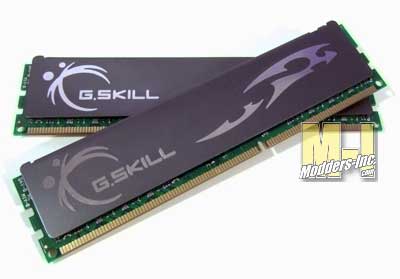 The  G.Skill F3-12800CL7D-4GBECO modules are tailored to be used with the P55 / LGA1156 platform and set to be used at a low voltage of 1.35 volts at timings of 7-8-7-24. Our Test bed uses a X58 chip set, even though the G.Skill are preferred to to used with the P55 this will not hinder us in the testing of the modules.