Small form-factor builders using AMD's AM1 Kabini systems will be glad to hear that a slimmer, more silent alternative to the stock AMD cooler is available from GELID. The Slim Silence AM1 is supremely affordable with an MSRP of only 11 USD and 8.65 Euros and is only 26mm tall so it will fit even in the most compact mini-ITX mainboards or inside custom modded builds. More information is available below on the official press release or at http://www.gelidsolutions.com
Launch of "Slim Silence AM1" – CPU Cooler
1U Low Profile Cooler for AMD™ AM1 CPU Socket
HONG KONG, 19 November 2014 – Thermal Solutions specialist GELID Solutions unveils its 1U low profile Slim Silence AM1 CPU cooler. The cooler is a product of GELID Solutions SILENT product line.
GELID Solutions has extended its product portfolio of CPU coolers to fit AMD's latest AM1 socket. The Slim Silence AM1 cooler comes with a silent 70mm fan. This fan provides high airflow and has an intelligent PWM controller which provides additional air flow only when it is really necessary. With a height of 26mm this heatsink is especially designed for slim chassis with limited space. The cooler is RoHS and WEEE conform and carries a 5 year warranty.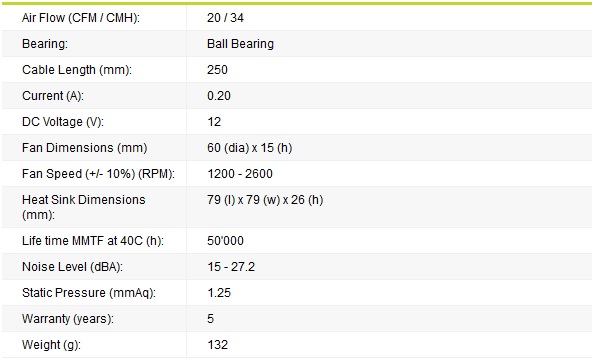 "If you are looking for an AM1 aftermarket cooler we have it with PWM too", said Gebhard Scherrer Sales Director of GELID Solutions Ltd. "Slim Silence AM1" is available now and has a MSRP of USD 11 USD or 8 .65 Euro.
For further product information please visit www.gelidsolutions.com
About GELID Solutions Ltd
GELID Solutions Ltd. is a Hong Kong based company with Swiss Management. GELID designs and manufactures thermal solutions, CPU & VGA coolers, fans, and other computer hardware for gamers and silent enthusiasts. For more information visit www.gelidsolutions.com