A new ultra-compact mini-PC from Giada measuring only 25.9mm tall and is designed for 24/7 low-power operation. It can be configured with an Intel i3, i5 or even i7 processor, has IR remote functionality, USB 3.0, HDMI and DisplayPort output. For more information and photos, check out the official press release below:
Giada Launches Compact i200 Mini-PC for Thin Client, Enterprise and Industrial Applications
Providing 24/7 Operation and Protection from Unscheduled Power-Offs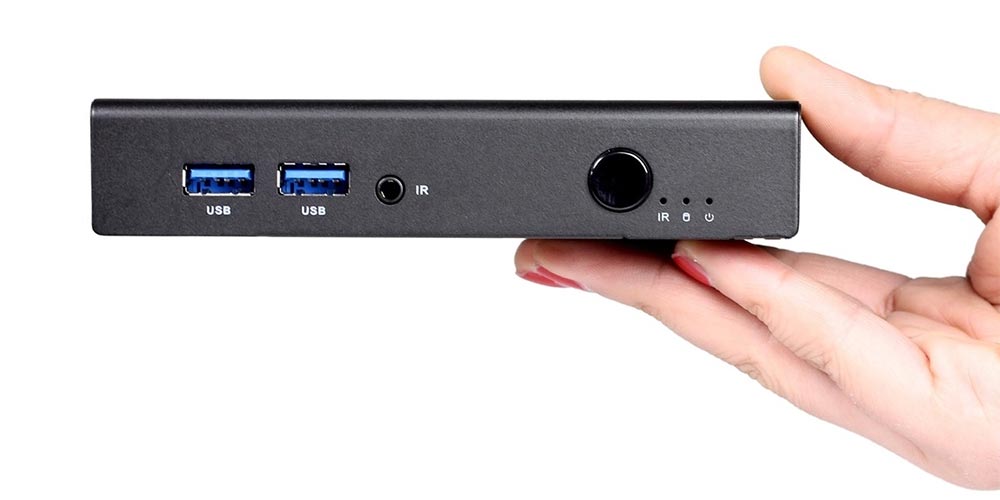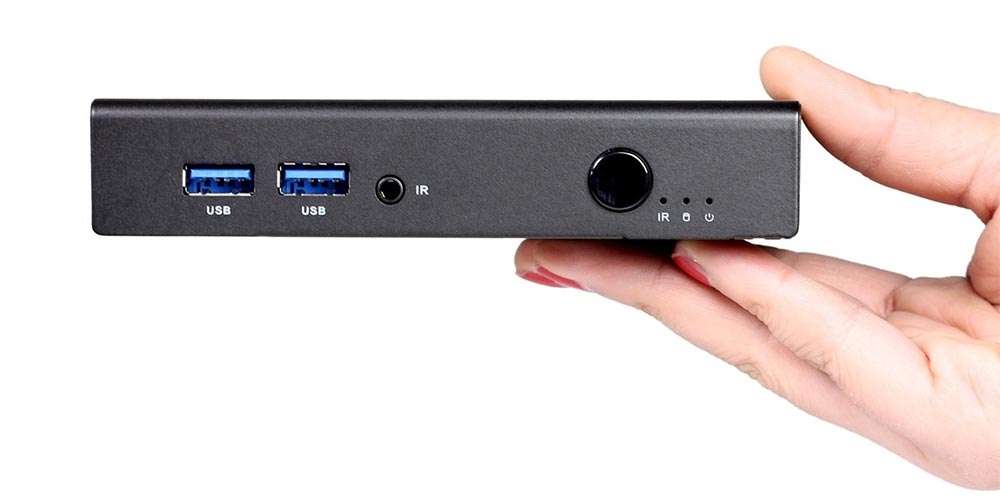 May 5, 2015, Taipei, Taiwan – Giada, a brand of Shenzhen Jiehe Technology Development, Co., Ltd, today announces the ultra compact i200 Mini-PC. Designed for thin client, digital signage, enterprise and industrial applications, the i200, with dimensions of 5.12" x 5.06" x 1.02", offers PC-level performance and full featured connectivity at low power consumption levels.
24/7 Operation
With its ability to run 24/7, the i200 is ideal for many applications in the thin client, enterprise and industrial fields. The full metal casing provides excellent heat dissipation while in operation as well as robust protection from harsh working environments.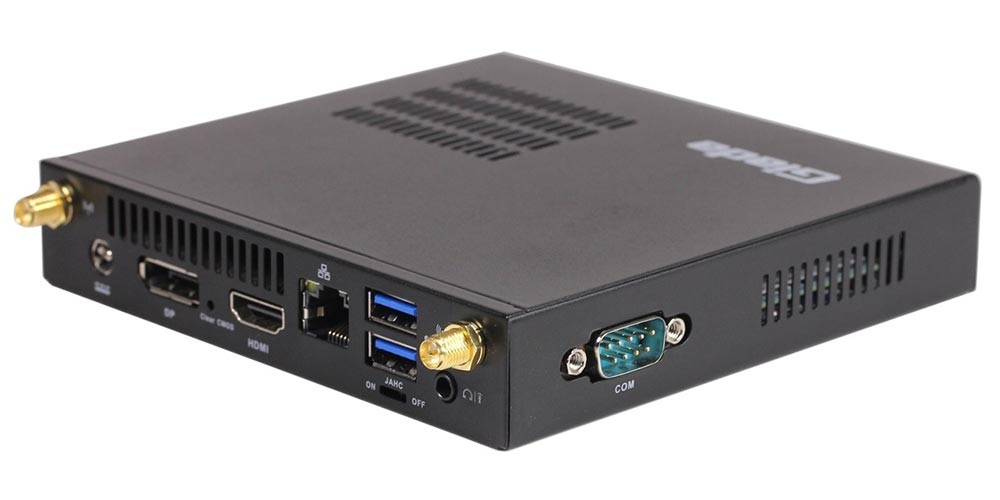 Protection from Unscheduled Power-Offs
Since in many applications mini PCs will be placed in difficult to reach locations, Giada developed a patented hardware/software feature, JAHC, that protects against unscheduled power-offs.
JAHC has four key features:
Automatic power on when connected to power
Automatic restart after system crash
Scheduled power on/offs
Ability to power on/off the system with an IR control without the OS running
mSATA and DDR3 Support
The i200 supports an mSATA III SSD which not only greatly increases the read/write performance compared to traditional mechanical hard drives, but also allows the i200 to retain its small form factor. One 1600MHz DDR3 SO-DIMM module up to 8GB is also supported.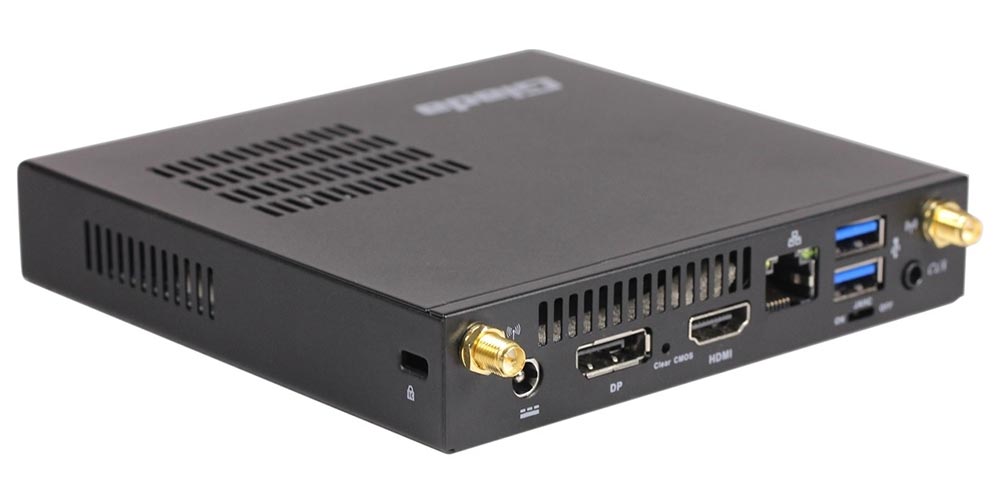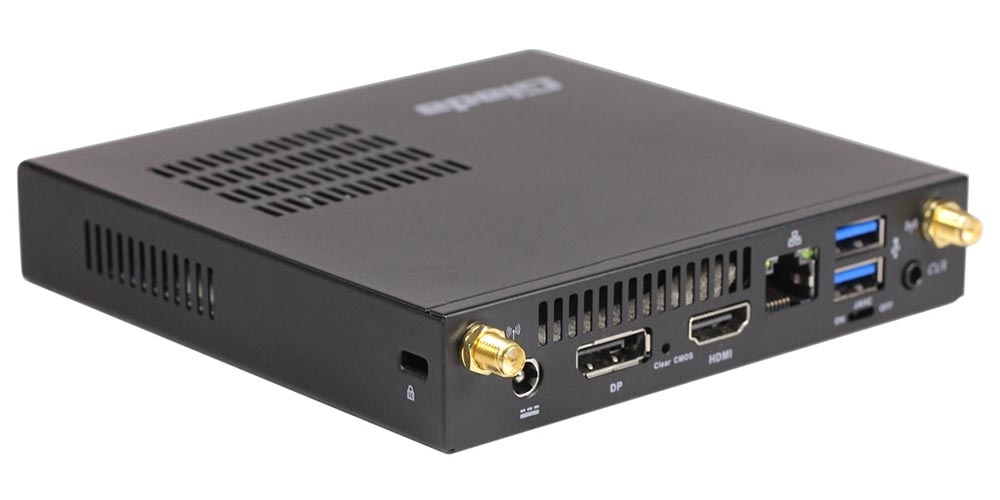 Full Connectivity
With myriad of connections, the Giada i200 excels in a wide variety of enterprise and industrial applications. On the front of this compact PC are two USB 3.0 ports, a built-in IR sensor as well as an IR extender port. The rear of the system has a DisplayPort, a HDMI port, a Gigabit ethernet port, and two USB 3.0 jacks. There are also two interfaces for Wi-Fi/3G antennas. The side of the i200 has a legacy COM port.
Intel® Core™ i3/i5/i7 Processor Performance
Featuring Intel's 4th Generation Intel Core i3/i5/i7 U Series processors, the i200 provide the performance needed while using minimal power. The i5 option has a low TDP (Thermal Design Power) of only 15W. The integrated Intel HD4400 graphics supports up to 4k video playback.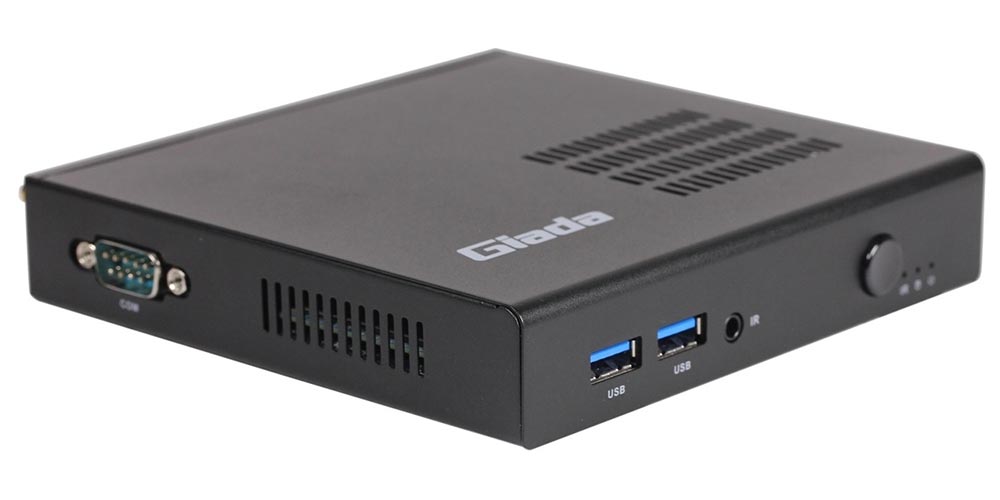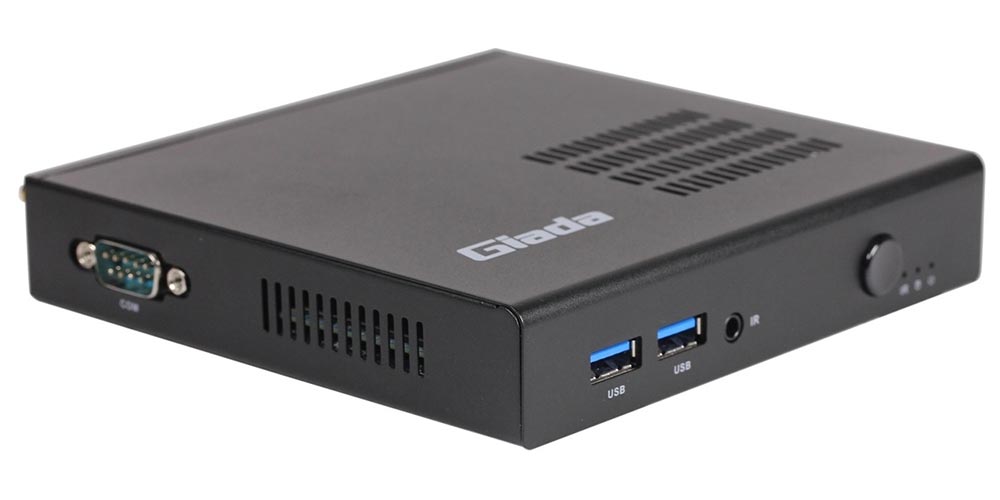 About Giada
Giada is a brand of JEHE (Shenzhen Jiehe Technology Development Co., Ltd), a leading global manufacturer of digital products, graphics cards and motherboards. JEHE was the very first official partner of Nvidia in China for add-in cards. Since powering its way into the ranks of the country's top three manufacturers in 2003, JEHE has also built up a long and fruitful relationship with CPU makers Intel and AMD.
With almost 1000 employees at 8 locations worldwide and a strong background in OEM and ODM, JEHE has clear superiority in product knowledge, chip purchase and technology development. The Giada brand brings this accumulated knowledge and quality commitment to the international market. Find out more about the Giada brand at www.giadatech.com.