CPU Reviews
Intel Core i5-10600K CPU Review
Battle of the 6-Core CPUs FIGHTS ON!
The Intel Core i5-10600k CPU »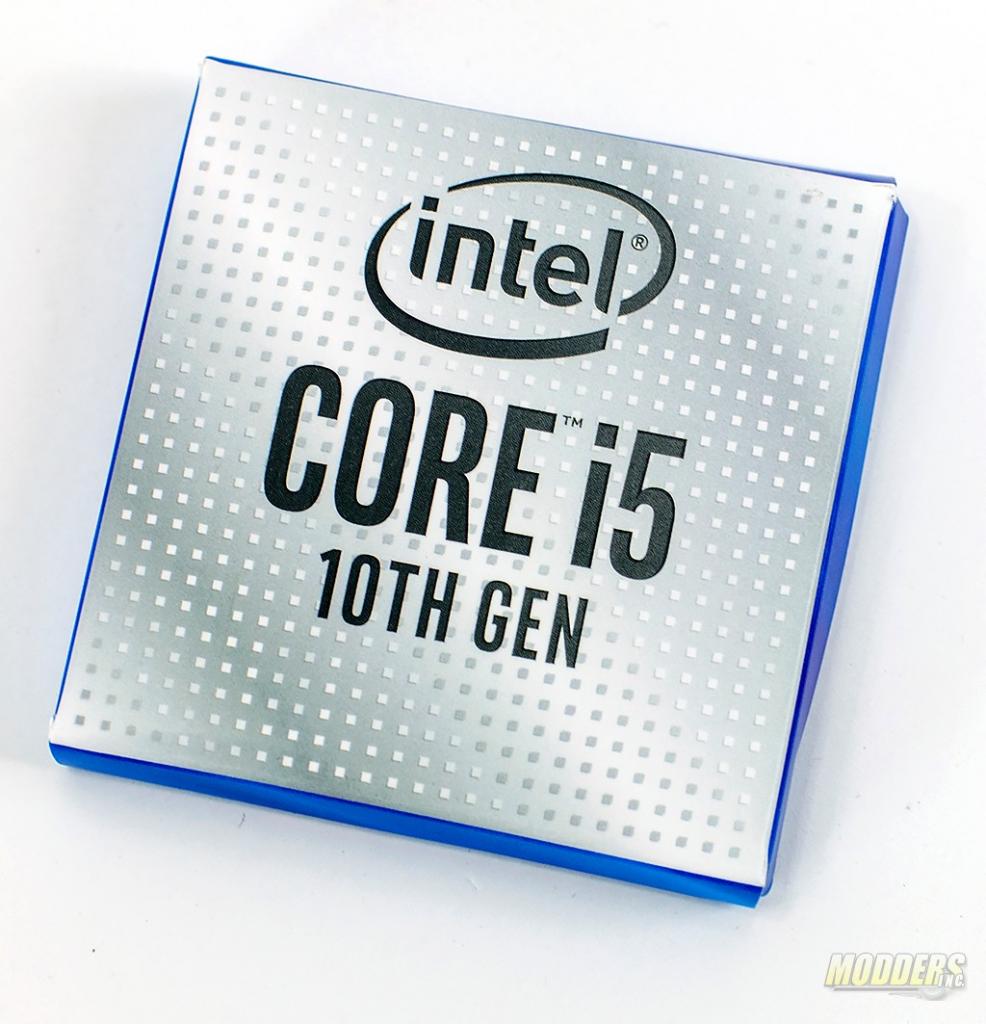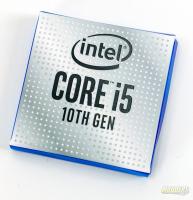 The Intel Core i5 CPU is considered Intel's mainstream processor and alongside the rest of the 10th generation CPUs, Intel is launching the Core i5-10600k. The Intel i5-10600k CPU is set to replace the 9th generation i5-9600k CPU. The i5-10600k gets a bump in the base clock as compared to the i5-9600k up from 3.7 GHz on the 9600k to 4.1 GHz on the i5-10600k. The turbo boost clock gets a frequency increase as well up from 4.6 GHz to 4.8 GHz on a single core and 4.5 GHz as an all-core boost. Unlike the i9 7 i7 counterparts, official non-XMP memory support stays at DDR4-2666. The i5 also misses out on Intel's new Thermal Velocity Boost (TVB)that allows the CPU to boost above specified frequency if the conditions are just right. TVB is only available on the new 10th gen i9 CPUs. A new socket is needed for the 10th gen CPUs and Intel is also launching their Z490 chipset along with motherboard manufacturers launching a ton of new motherboards.  However, there are some differences under the hood that should enable the i5-10600k to stretch its legs a bit and maintain good performance at a reasonable price level.
One of the biggest additions to the i5 line up is the addition of HyperThreading. Now all Intel CPUs use Hyperthreading except for the Celeron processors. This means the i9 series is 10 cores/20 threads, the i7 series is 8 cores/16 threads, the i5 series is 6 cores/12 threads, and the i3 series is 4 cores/8 threads. The Pentium CPUs are 2 cores/4 threads.
The new 10th Gen CPUs have a thinner die and a thicker IHS. This should facilitate better heat transfer between the CPU and the cooler.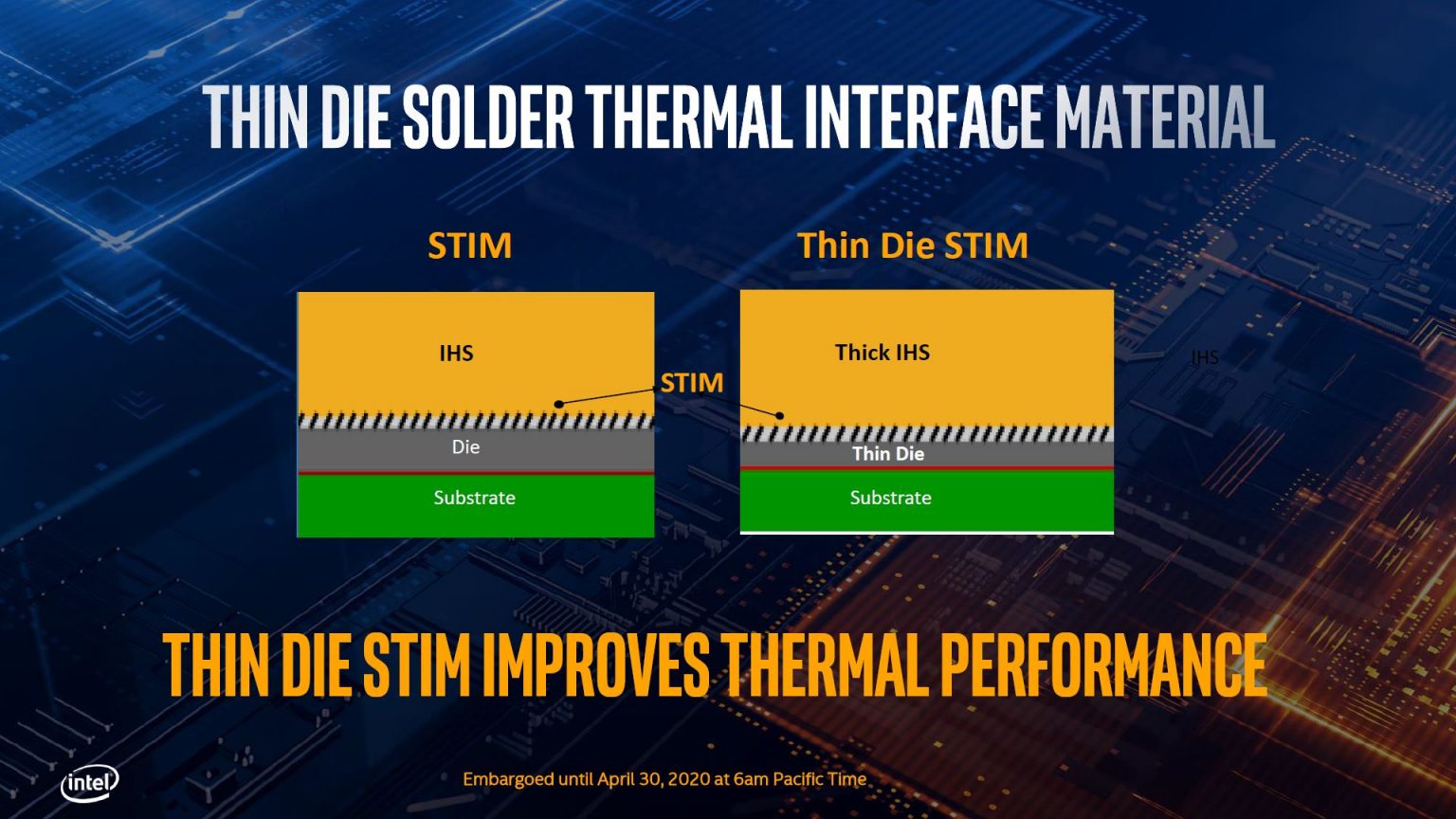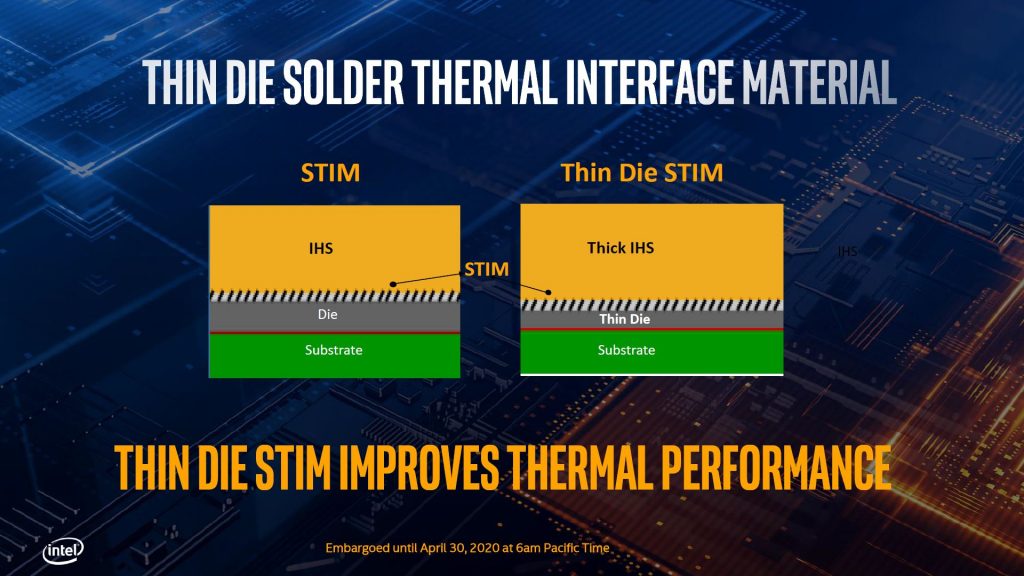 While not a brand new architecture, the 10th gen Intel CPUs, at least on paper, should bring more performance to the table. Keep in mind, that Intel is still using a Skylake derived architecture. There's nothing wrong with that as long as they can continue to increase performance and keep moving the ball forward.