A Closer Look at the Gigabyte AB350-Gaming 3 Motherboard »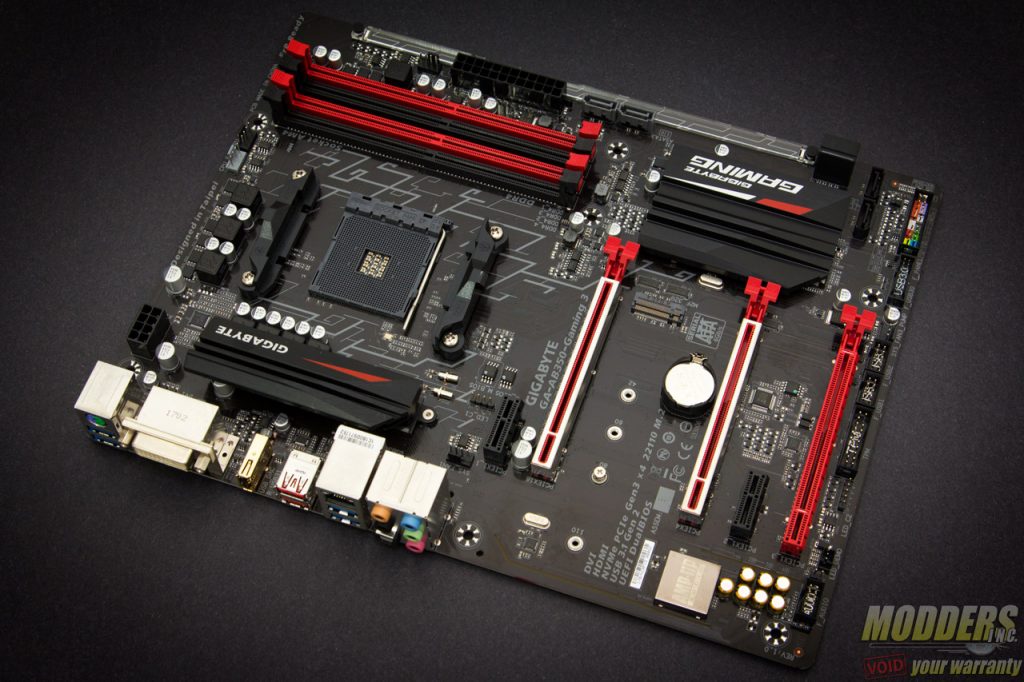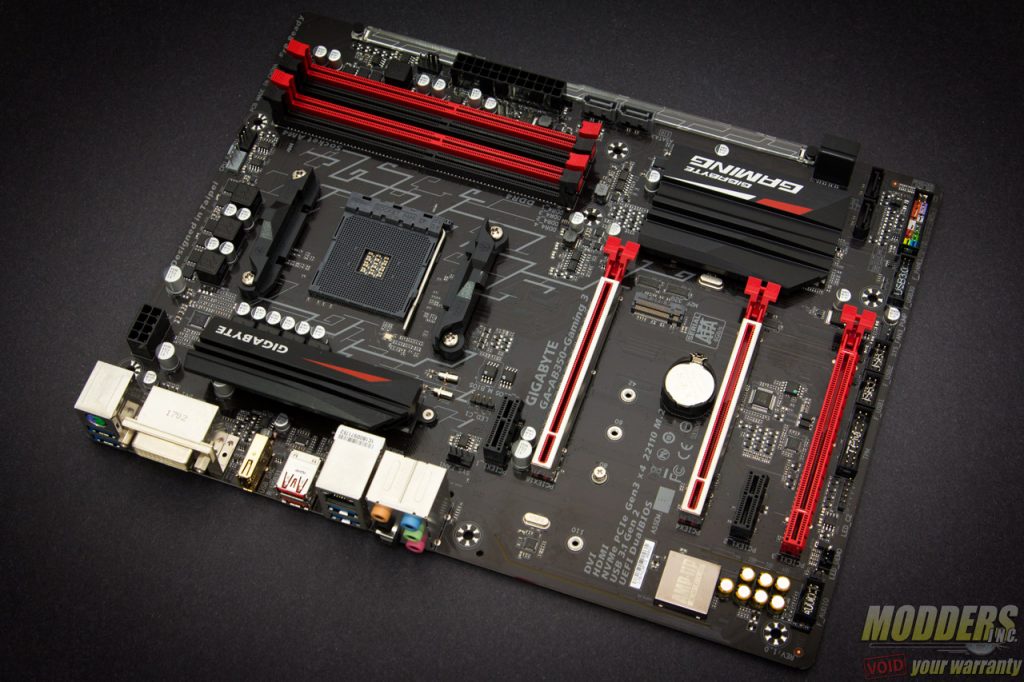 AMD is back with a new CPU line-up that brings competitive performance once again against Intel's current generation of processors at a lower price. In true AMD fashion, the AM4 motherboard line offers the same value alternative as well, offering the latest features similarly found on the latest generation Intel processors natively including USB 3.1 Gen 2, M.2 NVMe support and more. Gigabyte's AB350-Gaming 3 is one such motherboard, utilizing a B350 chipset instead of the flagship X370 to deliver a solid bang-for-buck option to gamers who seek a well-rounded gaming platform to build on.
Priced at only $109.99, the Gigabyte AB350-Gaming 3 offers RGB and RGBW LED strip support in addition to embedded RGB LEDs onboard for flexible user-system personalization. It also has six integrated temperature sensor in various zones which can be synched in tune with the Gigabyte SmartFan 5 system. Unlike many X370 motherboards however, the AB350-Gaming 3 is also Ryzen APU ready, having display output options available for when AMD releases Ryzen processors with integrated graphics capability.
[sc:sponsor sponsor="Gigabyte" product_link="http://www.gigabyte.com/" product_name="GA-AB350-Gaming 3″ product_price="$109″ ]
The AB350-Gaming 3 motherboard has a black and red box packaging (like all current Gigabyte gaming series mainboards) that predominantly promotes its RGB LED feature by coloring the "Gigabyte Gaming" text in front in a color gradient. All the other promotional information are in the rear outlining some of the AB350-Gaming 3 motherboard's unique features including USB DAC Up2, RGB Fusion and more.
The contents inside the box are stored in two compartments. The top area contains the motherboard housed inside an anti-static bag while underneath all the accessories are individually packed and stored.
Aside from the essential drive disc, the accessories include four SATA cables, a Gigabyte G-connector for the front IO connector, an IO shield, and a 4-pin RGB LED Extension cable. For the documentation, a manual and an installation guide is also included.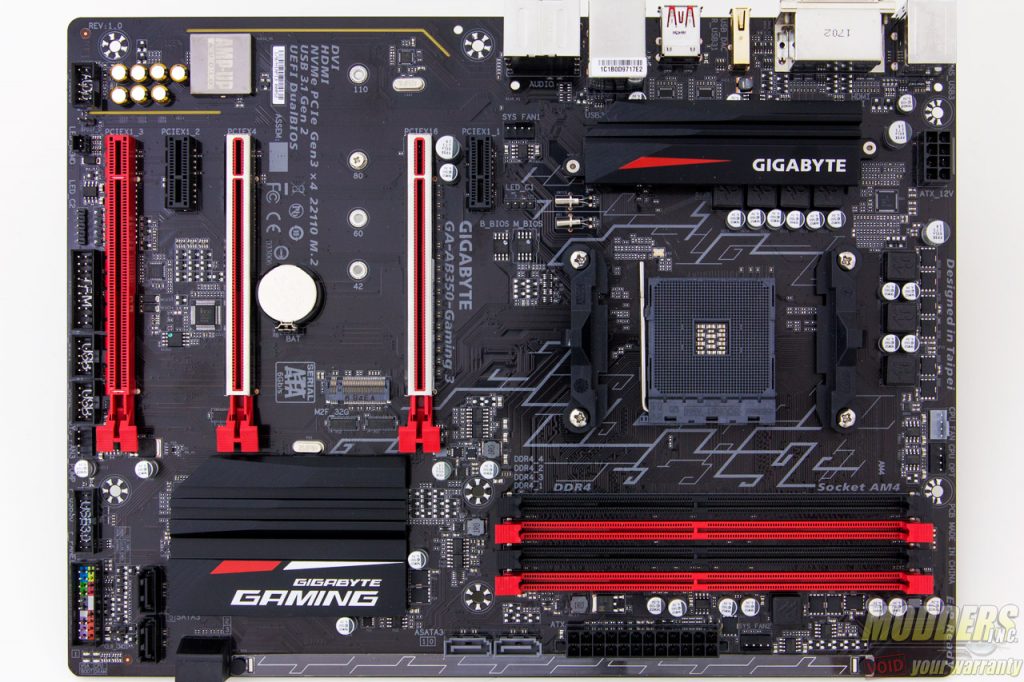 The Gigabyte GA-AB350-Gaming 3 motherboard uses an ATX form factor with a slightly less width measuring 305 x 230mm instead of 244mm like a typical ATX motherboard. The DIMM and PCI-E x16 slots are also equipped with a shiny "armor" reinforcement. On the right side edge is an obvious strip of LED and there are more outlining the audio area on the other side.