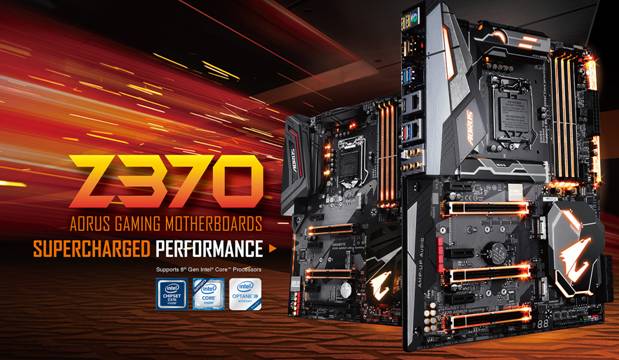 Its now official, Intel's 8th Generation Coffee Lake processors are here. With it is the new Z370 chipset motherboards. Gigabyte has their entire line of course including the high-end AORUS series and gaming motherboards. The Z370 and 8th Generation Intel Core processors finally bring six-core, 12-threaded performance to the Intel mainstream desktop line. As for Gigabyte's Z370 motherboards, they also come with some supercharged features including ESS Sabre DAC enabled audio, RGB fusion with digital LED support, SmartFan 5 and USB 3.1 Gen 2.
Designed with 14nm technology, the 8th gen Intel Core processors range from 4-Cores and 4 threads to 6-Cores and 12 threads each performing better than its predecessor. Z370 AORUS Motherboards deliver the highest video quality, 4K UHD, and uninterrupted streaming to users through the use of HDCP 2.2 Technology, a HEVC 10-bit decoder, as well as a VP9 hardware decoder.
Gigabyte Z370 Motherboard Features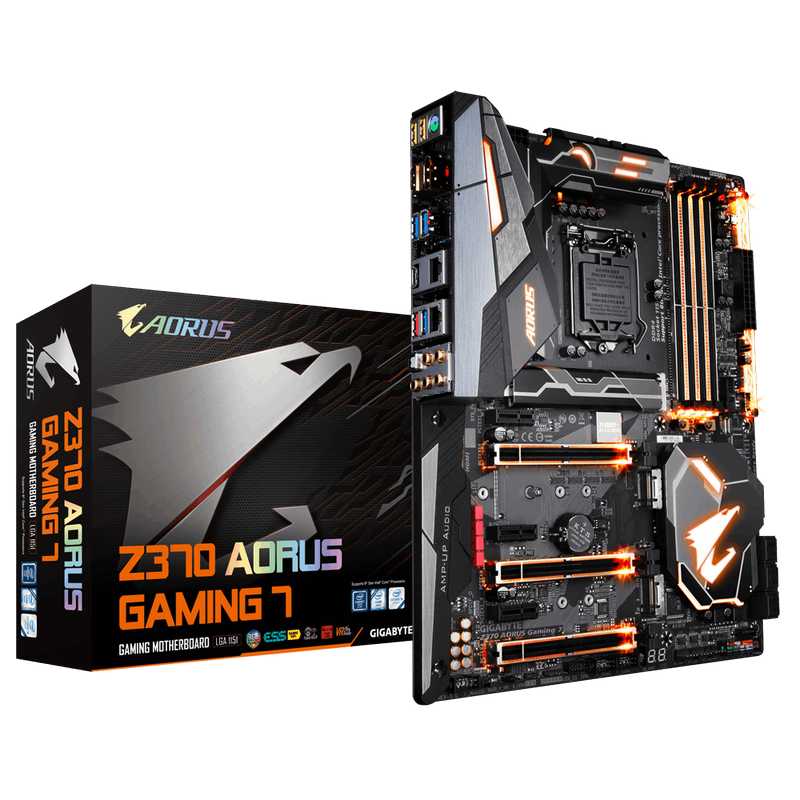 The flagship Z370 AORUS Gaming 7 has all these new features and boasts an ALC1220 with ESS Sabre DAC audio solution.  It also uses Creative's Sound BlasterX 720 software for perfect synergy of hardware and software performance.  These boards also makes use of the latest Intel Ethernet controller. Killer Network's E2500 is available on some boards (Z370 AORUS Gaming 7 and Gaming 3).
As with most high-end motherboards, the Z370 AORUS line also features RGB LED support. However, support for digital LEDs is also now available. It gives users the chance to use individually addressable LED strips and matrices.
To learn more, visit http://www.aorus.com and  http://www.gigabyte.us/