News and Articles
Gigabyte Expands Xtreme Gaming Line Toward (Almost) Complete DIY PC Solution
Motherboard giant Gigabyte flexed their muscle at Computex 2016, showcasing an expanded line of products under the Xtreme Gaming banner which now includes CPU coolers, keyboards, mice, headsets, cases and power supplies.  The Xtreme Gaming line also includes the latest GeForce GTX 1080 and GTX 1070 graphics which were on display but the latest peripherals from Gigabyte garnered plenty of attention at the Taipei World Trade Center showroom floor and on Gigabyte's Taipei 101 suite. The expanded Xtreme Gaming product lineup announced at Computex include the XK700 Gaming Keyboard, XH300 Gaming Headset, XC700, XC300 Gaming PC Cases and XP1200M Power Supply Unit.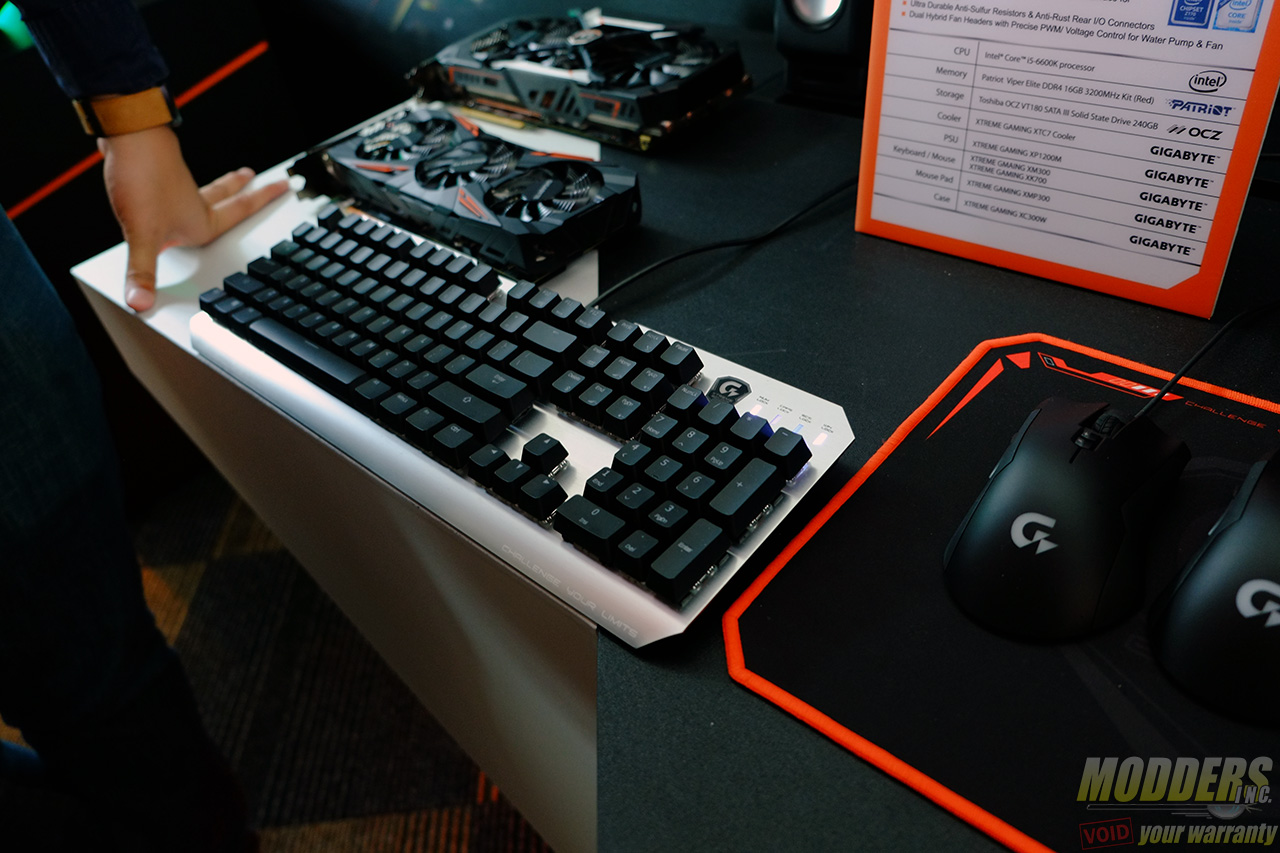 The XC700 and XC300 gaming PC cases are quite a bit of a departure from previous Gigabyte mid-tower cases such as the Horus and GZ lineup and are made up of much higher quality materials including tempered glass side panels, brushed metal finish, RGB backlighting and high-end component support.
The XH300 is a closed gaming headset with 50mm drivers, breathable cloth padding and RGB lighting on the sides (the Xtreme Gaming logo lights up). It has an adjustable length band with a leather strap on top.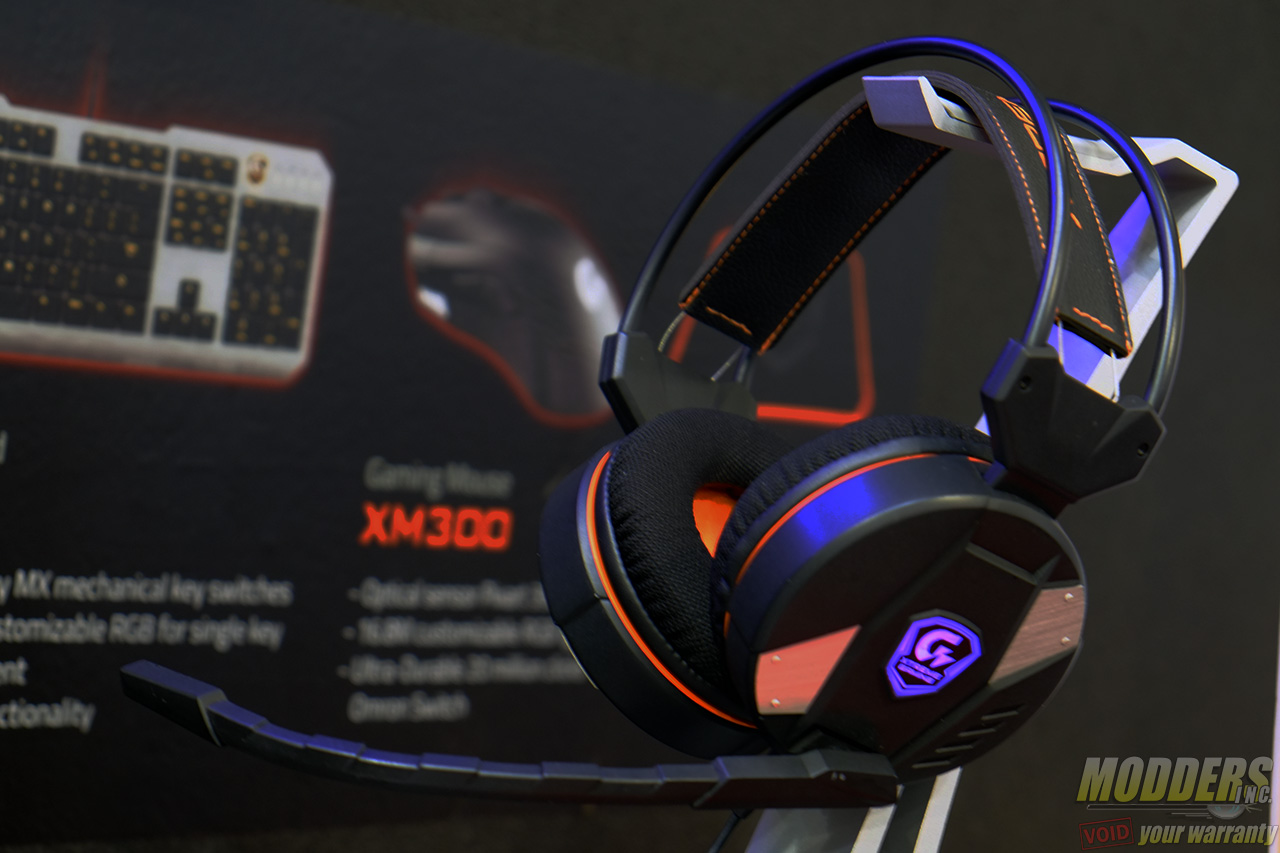 The XM300 mouse has been released already, in fact you can read the review here at Modders-Inc. It uses a semi Intelli-mouse Explorer body design, has a 6400DPI optical sensor and Omron microswitches. The XK700 is new however and it has full N-key rollover function over USB for gamers and has a sexy aluminum top plate that straddles the line between a gamer and contemporary aesthetic. It also has RGB LED functions just like most of the Gigabyte Xtreme Gaming products.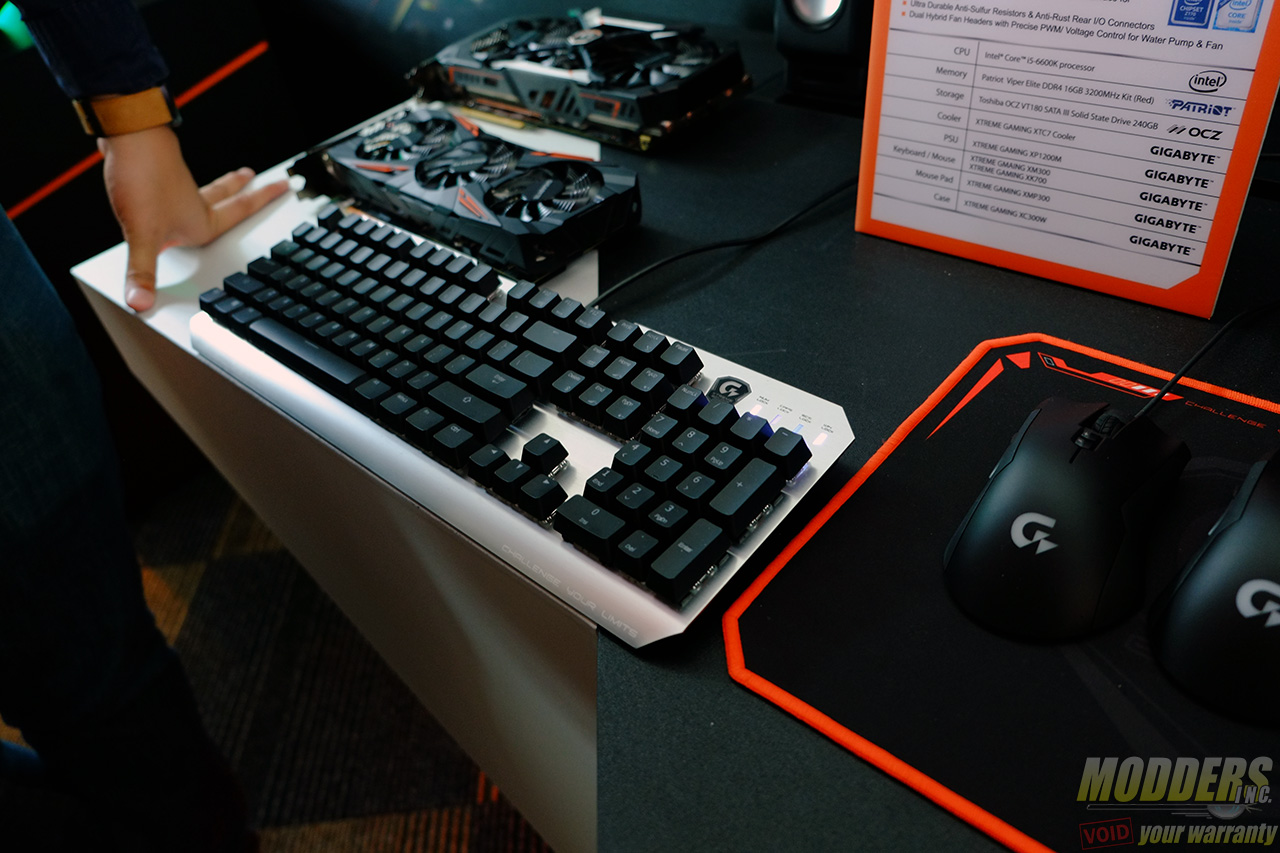 Gigabyte also has the new XTC7 CPU cooler, a 120mm tower cooling solution installed inside the XC300 case. One more addition to the Gigabyte Xtreme Gaming line however is something that was least expected and is new territory for Gigabyte, and that is the new XP1200M Power Supply. They say go big or go home so Gigabyte definitely took that to heart with the XP1200M, providing 1200W of 80 Plus Platinum power for multi-graphics card high-end gaming systems. It is also fully modular for easy installation.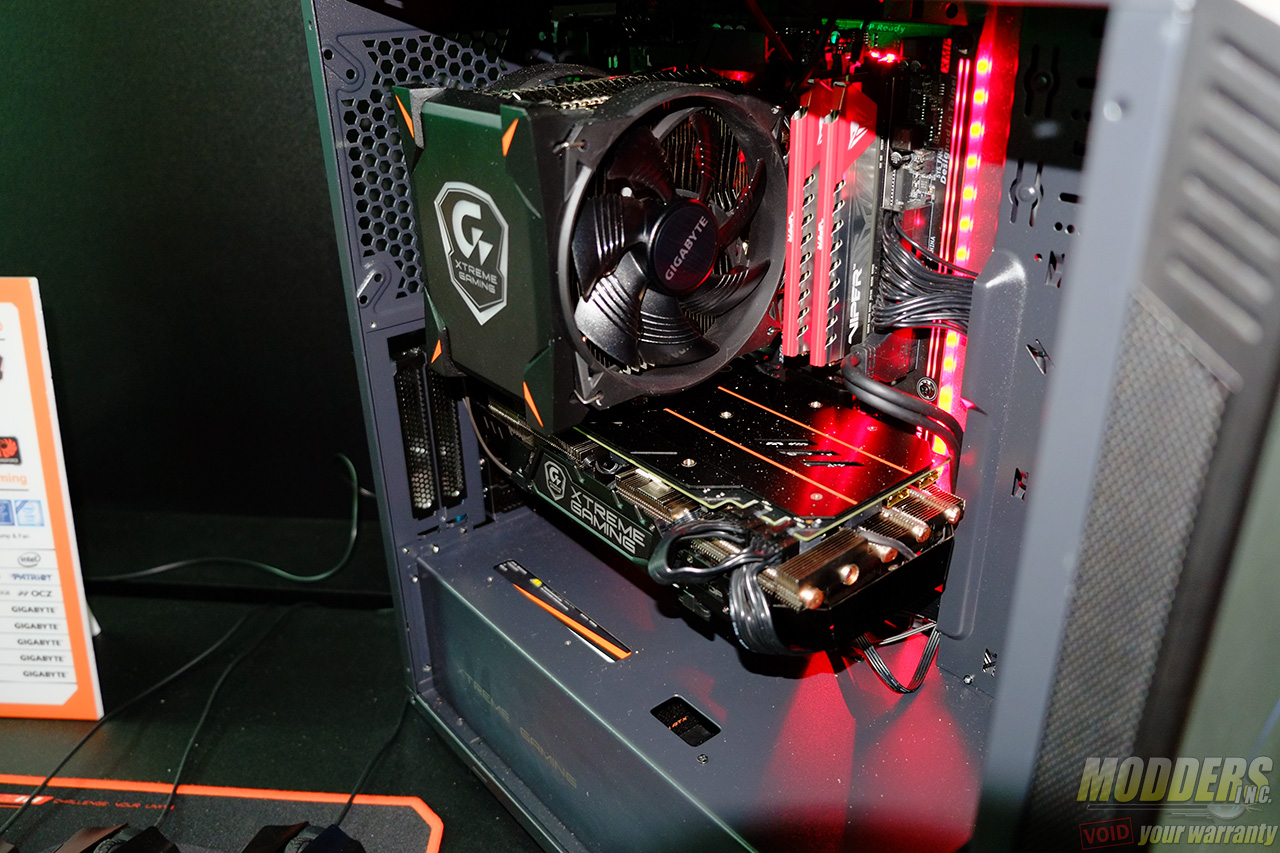 No word yet on whether Gigabyte plans to enter the memory market, but if they do, that only leaves the CPU and users have the option of building a full Gigabyte branded system.