Graphics Cards
Gigabyte Radeon RX 5500 XT
AMD continues to push NAVI with its RDNA architecture
« Introduction
|
Radeon Software »
A Closer Look at the Radeon RX 5500 XT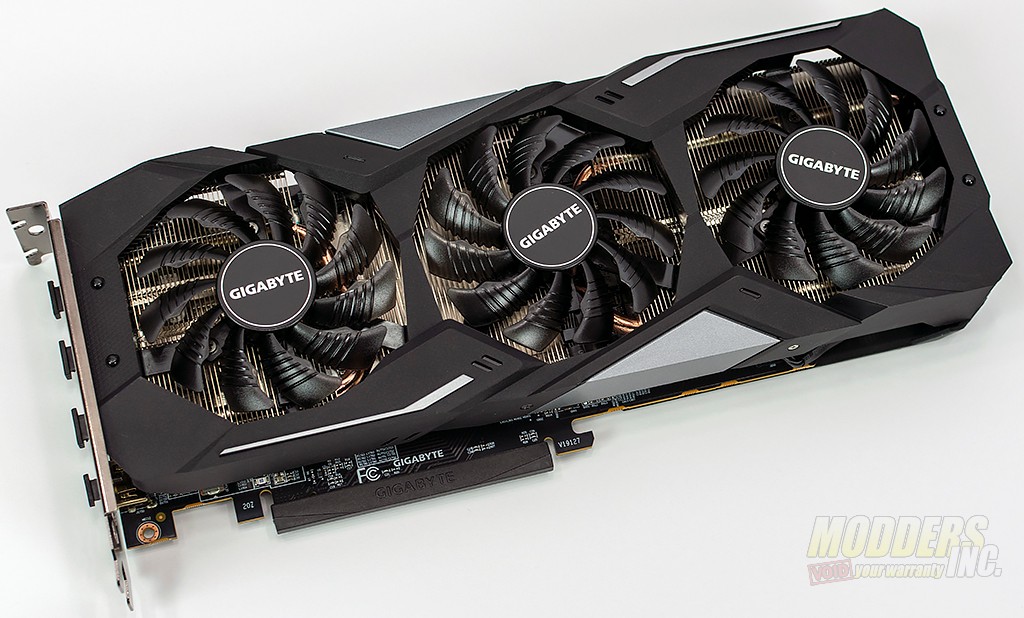 The first look at the Gigabyte Radeon RX 5500 XT shows it has a triple-fan cooling solution called Windoforce 3. The main shroud is made from black plastic with silver plastic accent pieces.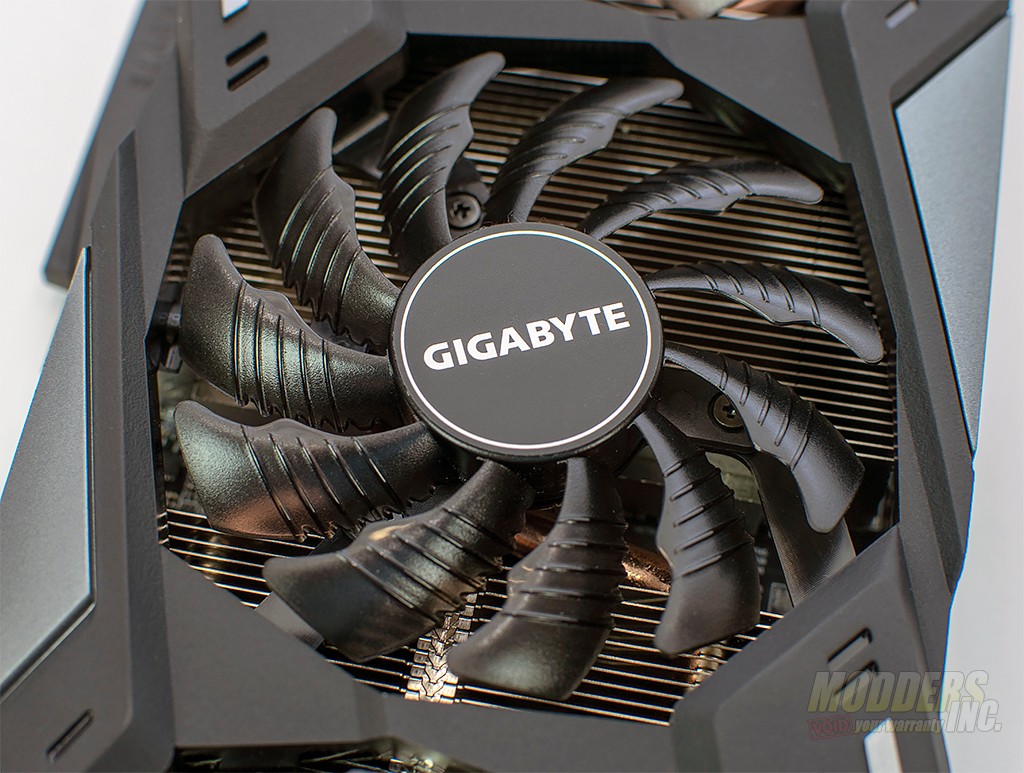 The fan blades feature a triangular leading edge and raised stripes to help further direct airflow down through the heatsink.
The fan shroud doesn't completely cover the heatsink. The lower half of the heatsink is left exposed. This allows the air to escape from the heatsink. Keep this in mind if your case doesn't have great airflow inside as a lot of the hot air is exhausted from the sides of the card rather than out by the I/O ports.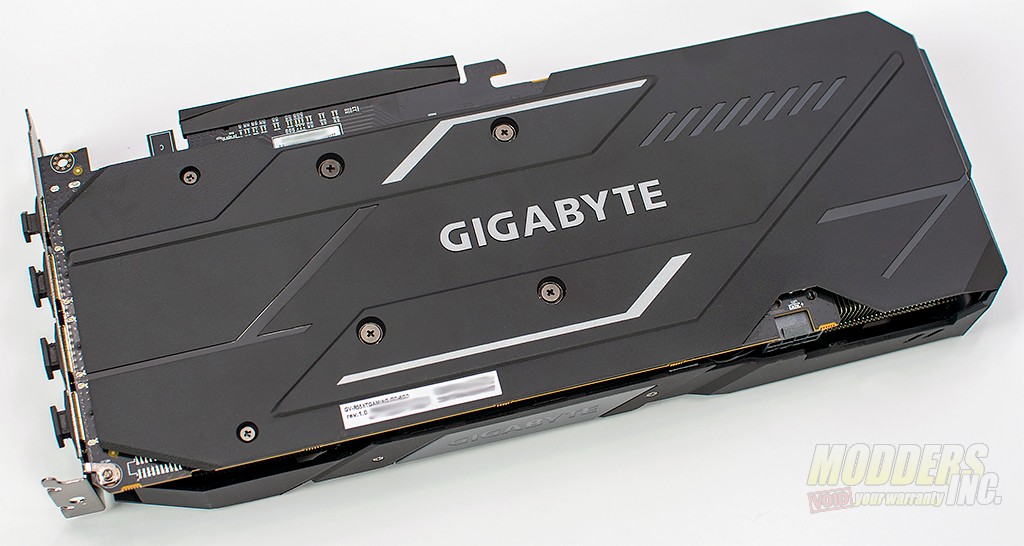 The backplate on the GPU is made from plastic as well. It fully covers the PCB. During testing, I didn't notice the backplate getting hot like other recent cards I've tested.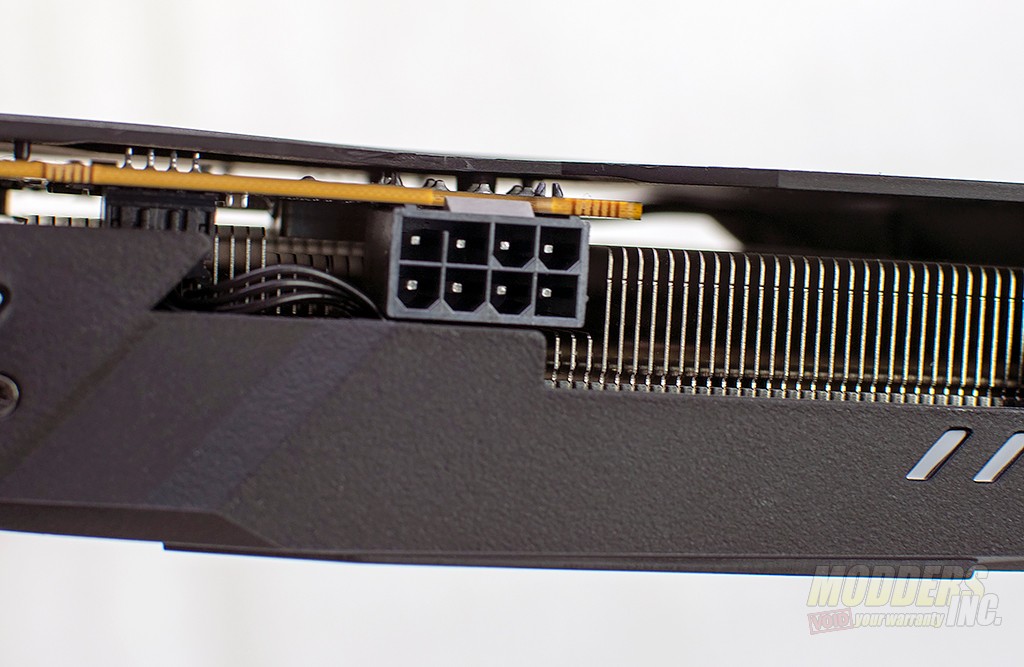 A single 8-pin PCIe power cable is all that is needed to power the Gigabyte Radeon RX 5500 XT.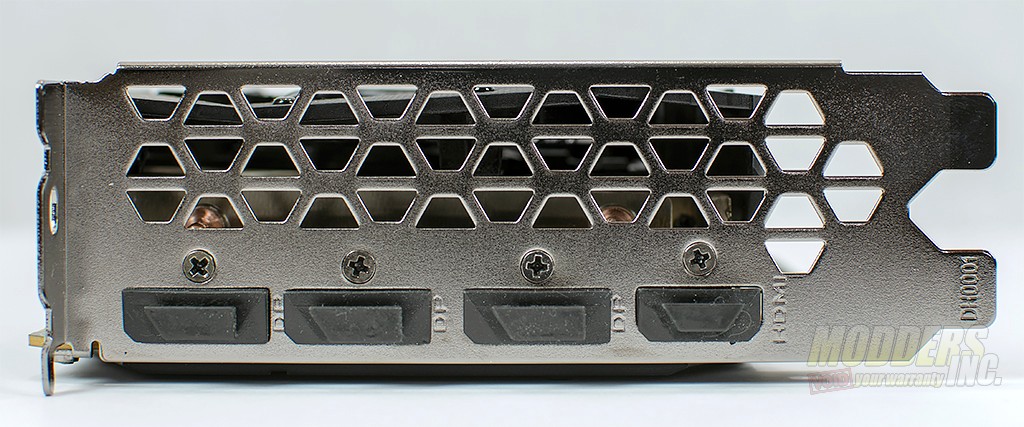 As far as connectivity for displays, the Gigabyte Radeon RX 5500 XT has 3 Display Port and one HDMI port. I was hoping we would see a USB C style connector on some of the new Radeon cards but it has not happened yet.