A Closer Look »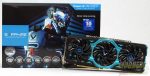 Sapphire has long been AMD's leading partner in the GPU arena. With the growing popularity of 1440, 2K and 4K gaming, manufacturers have been taking "liberties" with the GPUs such as factory overclocks, higher power delivery, and more memory (VRAM). The Sapphire Vapor-X 290x is slightly different from other 290x's as it houses 8 gigabytes of RAM vs. 4 Gigabytes on other models and offers Sapphires Tri-X cooler that claims to tame the heat beast that is the R9 290x. The Radeon R9 290x series is just over a year old and still has the horsepower to play the latest games at high quality settings.
So what does 8GB of RAM on the GPU actually do? What benefits do we get for paying an extra $100.00 USD for a 290x GPU? Speaking of price, the Sapphire Vapor-X sits very close to the $500.00 mark, which comes close to putting it in the same price range as Nvidia's GTX 980. There will always be sides from both camps that say X is better than Y. But for me, as long as there is competition in the market, I am excited to see what is coming next.
[sc:sponsor sponsor="Sapphire" product_link="http://www.sapphiretech.com/presentation/product/product_index.aspx?cid=1&gid=3&sgid=1227&pid=2394&psn=000101&lid=1″ product_name="Vapor-X 290x" product_price_link="http://amzn.to/1E0fKri" product_price="499.99″ ]
Packaging and Accessories
The Vapor-X line is Sapphire's top tier cooling and the box shows as much. The front of the box is adorned with a highly detailed and artistic Vapor-X robot. Aside from the artwork, the front of the box gives quite a bit of information, such as memory capacity, cooling type, VRM phases, and API technology compatibility. The back of the box goes into detail on the Vapor-X cooler and the technologies used to cool the R9 290x GPU. Across from the Vapor-X graphics and text, Sapphire goes into detail on the icons located on the front of the box.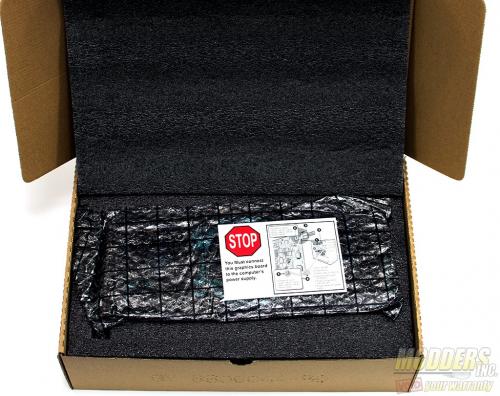 Packed inside the thin outer shell is a heavier, albeit plain cardboard box. Inside the Sapphire Vapor-X R9 290x is encased in closed-cell foam and wrapped in an anti-static bag.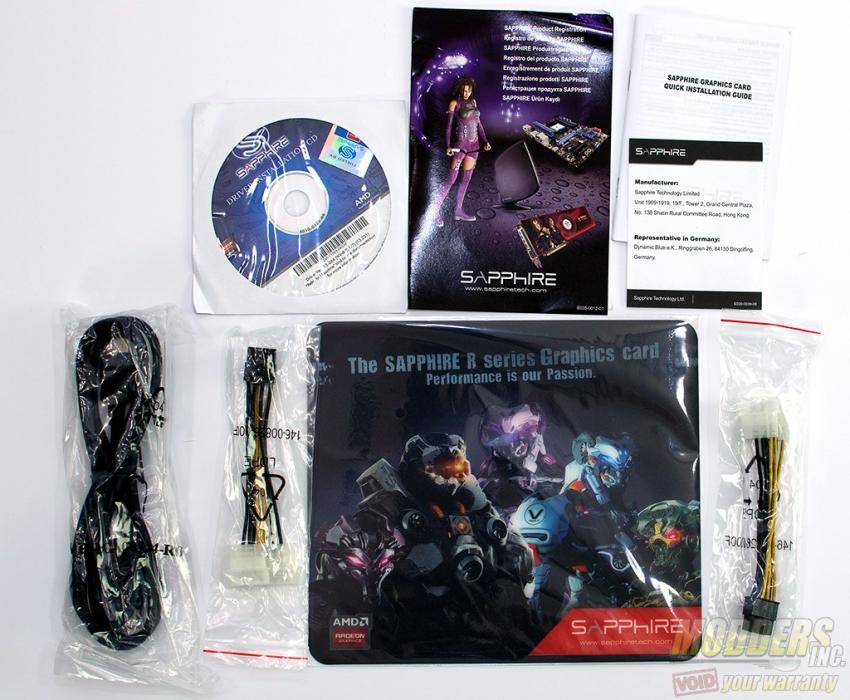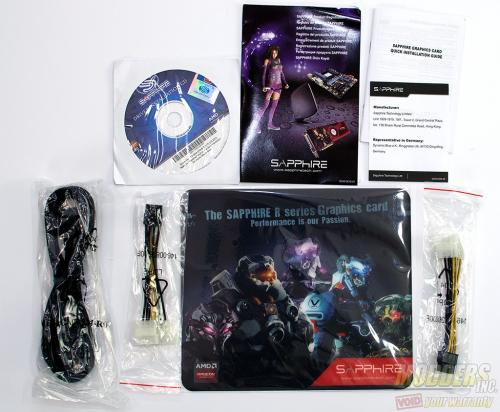 The accessory kit that comes with the Sapphire Vapor-X R9 290x includes an HDMI cable, 2x 4 pin Molex to 8-pin PCIE power adapter cable, an installation CD, quick start guide and product registration pamphlet.
Specifications
| | |
| --- | --- |
| GPU: | AMD Radeon R9 290x |
| Interface: | PCI Express x16 3.0 |
| Core Clock Speed (MHz): | 1030 MHz |
| Memory Size (MB): | 8192 |
| Memory Type: | GDDR5 |
| Memory Interface: | 512 bits |
| Memory Bus: | 512-bit |
| Memory Clock Speed (MHz): | 5500 |
| DVI Connectors: | 2 (Dual-link DVI-D) |
| HDMI Connectors: | 1 (version 1.4a/2.0) |
| Max Resolution: | 4096×2160 @24 Hz (1.4a), 3840×2160 @60 Hz (2.0) |
| DisplayPort: | 3 (version 1.2) |
| Maximum Displays | 4 |
| HDCP Support | Y |
| OpenGL Version Support | 4.4 |
| Card Dimension(mm) | 305 x 114 x 47 |
| Recommended PSU (W) | 750 |
| Power Connectors | 2x 8-pin |