Graphics Cards
Gigabyte Radeon RX 5500 XT
AMD continues to push NAVI with its RDNA architecture
« Radeon RX 5500 XT Gaming Benchmarks
Conclusion and Final Thoughts
AMD continues to push NAVI with its RDNA architecture. With the RX 5700 and RX 5700 XT, I was impressed with the performance across all resolutions at the price the card was retailing for. Although AMD says they are 1440 cards. They performed well at 4K. The RX 5500 XT is a bit different. AMD claims great 1080p performance in high and medium settings. I wanted to push it a bit further to ultra. The RX 5500 XT delivered. For the most part at 1080p, the GPU delivered smooth gameplay. And even better, launch day drivers were rock solid. I didn't experience any glitches or crashes. That is until I went messing with things.
The Radeon RX 5500 XT that I tested is from Gigabyte and more specifically, their OC version. AMD claims the game GPU clocked at 1717 MHz and boost GPU clock at 1845 MHz. However, with this Gigabyte card, I was constantly hitting 1945 MHz. So it is really not a surprise to me that trying to overclock this GPU even further resulted in both game and Radeon Software crashes.  Temperatures on this GPU and good as well. I didn't see any game breach 65°C during testing or gaming. Fans were silent as well. Gigabyte's Windforce 3 does a great job of keeping this card cool and quiet.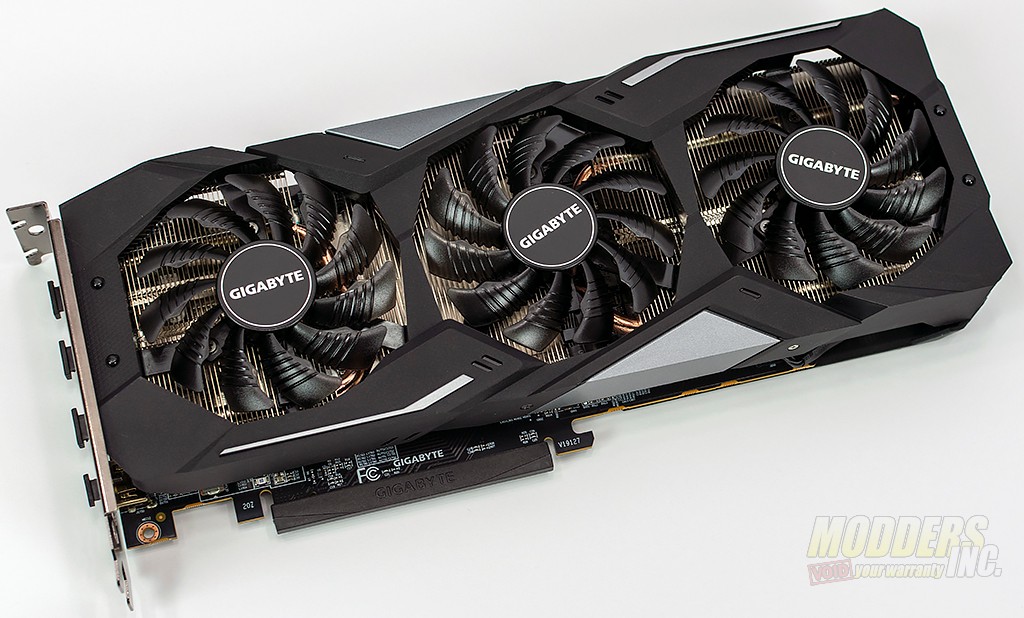 My experience with the Radeon RX 5500 was pleasant. Surprisingly, more so than I had imagined. I attribute it to AMD focusing on its software. After all, hardware can't run without software support. In the past, launch day drivers have been buggy and not only from AMD. I've experienced it on both sides. However, it would be safe to say in my experience it has happened more frequently in the past with AMD drivers and software. Not this time.
The new Radeon Software Adrenalin 2020 Edition was rock solid. The new features in the software are nice to have and work well. More specifically Radeon Boost. When fast motion is detected, like a quick 180° turn in FPS, is detected, the software cuts the resolution up to 50% during the motion. This lowers the load on the GPU and thus increases the frame rate only when Radeon Boost is active. At launch, there are a few supported games these include Borderlands 3, PUBG, Overwatch, Shadow & Rise of the Tomb Raider, GTA 5 and Destiny 2. When I tested in PUBG, I noticed a little softness and some clarity loss but only when I was performing the fast motion. As soon as it stopped, the game was back to normal graphically. It worked well.
Now it comes to price. As I mentioned earlier, there are two flavors of the RX 5500 XT. One contains 4 GB of ram and the other 8. Gigabyte's Gaming OC Radeon RX 5500 XT retails for $219. The best I can tell is the RX 5500 XT from other manufactures will land somewhere between $150 and $270 with the 8 GB GPUs being on the higher end of the prices. This puts them competing with Nvidia's GTX 1600 series. I don't have any 1st hand experience with the 1600 series (yet) but as nearest, I can tell, the two manufacturers should be trading blows. Competition is here, it is good for all of us. Add on top of it a solid software solution and AMD keeps on swinging for the fences. If you're looking for a strictly 1080p card and on a tight budget, the RX 5500 XT shouldn't disappoint.