A Closer Look at the Sapphire RX Vega 64 Limited Edition »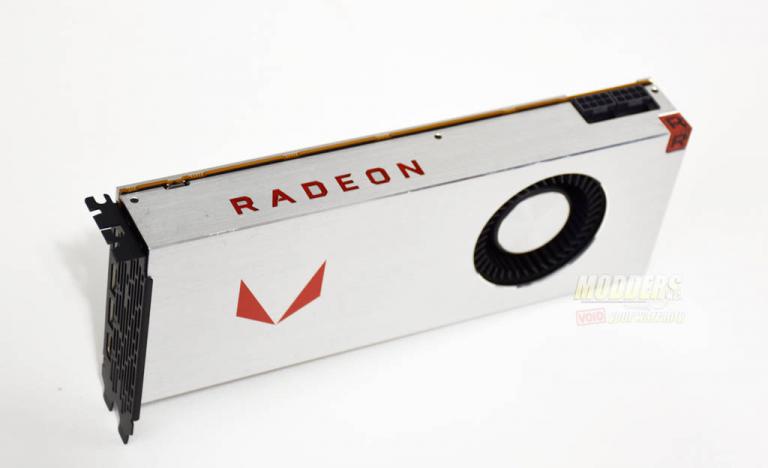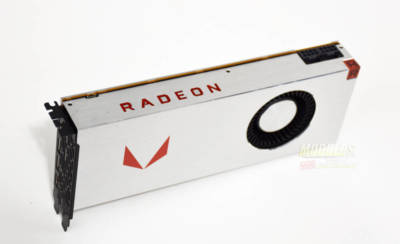 After several years of AMD refreshing previous generations, the wait is finally over. AMD has recently released their long-awaited VEGA line up of GPUs. Vega is the first GPU to use AMD's all new 5th generation GCN, or Graphics Core Next architecture. Based on the 14nm FinFET architecture, the Vega architecture which is to target increased instructions per clock, higher clock speeds and supports HBM2 (High Bandwidth Memory). Now on paper, that all sounds great. However, AMD has been known to over hype product launches from time to time. Even with its short comings, the Fury X was a step in the right direction for AMD on the graphics side. That paired with how well the Ryzen launch went overall, gives AMD and VEGA some serious potential to take a chunk of the market from Nvidia, if executed properly. With how new, and popular VEGA is, it's been difficult to get our hands on a card. So, our friends at Cutting Edge Gamer were nice enough to loan us the Sapphire RX Vega 64 Limited Edition for test out. So, let's throw this card on the bench and see how it does against the competition.
Review Sample Provided by: Cutting Edge Gamer
Product was given in exchange for work done to produce this review.
Packaging
The packaging on the RX Vega 64 Limited edition is very distinct. It has the same black R with red backing on the top corner that the GPU has on its corner. The Sapphire logo is printed across the top of the box. On the top right corner, there is a red circle with 8GB HBM2 in the center. This refers to the 8GB of HBM2 memory the card has. On the background of the box is a Sapphire branded robot, seen on many other Sapphire boxed. Limited Edition is printed on the bottom left hand corner of the box. Next to that we have the Radeon logo and RX Vega 64 branding. Below that is a list of key features of the RX Vega line up. Above is the Vega logo that looks like a stylish V.
The rear of the box contains a lot of information. Across the top are the Radeon and Sapphire logos and the RX Vega 64 branding. Directly below that are the Product Specifications. At least, that's what it's labeled as. It's just a description of the outputs on the card. Next are a list of key features of the card like AMD FreeSync2, Wattman and DX12 Support. There is also a list of technology features, each with a bit of a description of what each is. The technology features include Next Gen Compute Units and Optimized Pixel Engine to name a couple. Across the bottom are the minimum system requirement which include a 750 watt power supply and a 64-bit operating system.
The left and right sides are essentially the same. To the right, they have the Sapphire logo. To the left is the Radeon logo and RX Vega 64 branding. The top flap has the black R with red backing in the corner and the Radeon logo and RX Vega 64 branding.The card itself is packed in a plain cardboard box, and wrapped in a thick, bubble wrap, anti-static bag. The card is also set in soft foam, with a sheet of soft foam covering it. With hard foam, once it cracks, it's useless. Soft foam doesn't have this issue and can be reused over and over. I love seeing graphics cards packed in soft foam. The card also comes packed with a user manual and warranty information.
Specifications
GPU
4096 Stream Processors
14 nm FinFET
1546 MHz Boost Engine Clock
Interface
PCI-Express 3.0
Memory
2048 bit Memory Bus
HBM2 Memory Type
945 MHz, Effective
8 GB Size
BIOS Support
UEFI BIOS
Displays
Maximum 4 Outputs
Output
1 x HDMI 2.0b
3 x DisplayPort 1.4
Resolution
5120×2880(60Hz) Pixel DisplayPort Resolution
4096×2160 (60Hz) HDMI Resolution
API
OpenGL® 4.5
OpenCL 2.0
DirectX® 12
Shader Model 5.0
Feature
AMD CrossFire FreeSync Technology AMD Eyefinity Quad HD Display (4K*2K Support) Dual BIOS AMD Liquid VR Technology AMD Virtual Super Resolution(VSR) AMD TrueAudio™ Next Technology AMD Xconnect ready DirectX™ 12 Optimized Radeon VR ready Premium Radeon Chill Radeon Relive
Cooling
Blower
Two ball bearing
Form Factor
2.0 Part Slot Occupied
10.7(L)X 4.4(W)X 1.6 (H) Dimension /Inch
272(L)X 112(W)X 40 (H) Dimension /mm
Power Consumption
OS
Windows 10 Windows 7
System Requirement
750 Watt Power Supply (Suggestion) 2 x 8-pin AUX Power Connector 64-bit operating system highly recommended CD-ROM or DVD-ROM drive for installing software PCI Express® 2.0 or higher version based PC is required with one X16 lane graphics slot available on the motherboard in order for the card to be compatible with.
Specifications provided here are for guidance only. Please check with your regional distributor or dealer for latest specifications.
Colors of PCB or other components may differ from those illustrated.
SAPPHIRE reserves the right to update or revise specifications without prior notice.
All trademarks and logos are acknowledged as the property of their respective holders.