« Motherboard Overview | Bundled Software »
 Under The Hood of the Gigabyte X99M-Gaming 5 Motherboard
Power comes in from the 8-pin power input with a single Coiltronics Flat-pac 1007R3 150nH inductor (76Amps Isat/61 Amps Irms) and four 270uF 16V Nippon Chemicon Solid Japanese capacitors for input filtering. PWM control is handled by an International Rectifier IR3580 8-phase digital PWM controller configured in 6-phase mode utilizing integrated single-package PowIRstage MOSFETs (rated for 50A each) with six of the same Coiltronics Flat-pac 1007R3 150nH inductors for the input and nine 560uF 6.3V capacitors for the output filtering.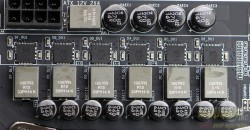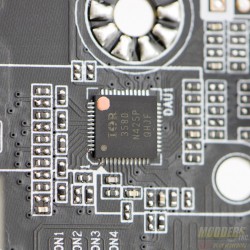 For DRAM VRM, a pair of International Rectifier IR3570A (dual loop configurable to 4+1 or 3+2) PWM controller is used per side. A pair of IR3553 40A PowIRstages are used per controller.
Dual BIOS functionality is provided by a pair of Macronix International 128MB XM25L12873 single flash packages.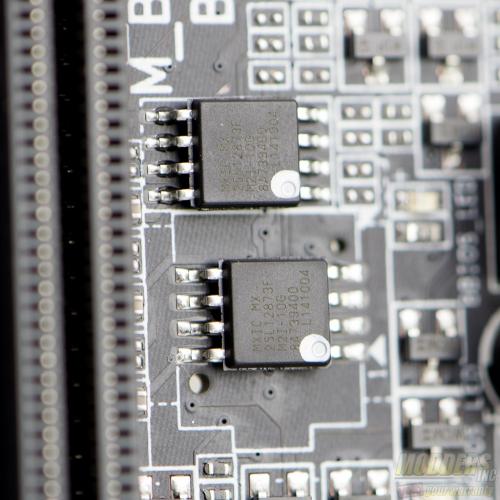 Four USB 3.0 ports in the rear are handled by the Renesas µPD720210 hub controller taking the two remaining USB 3.0 ports from the X99 chipset and extends it to four. This Renesas chip is actually capable of having up to four downstream port from just a single USB 3.0 upstream port.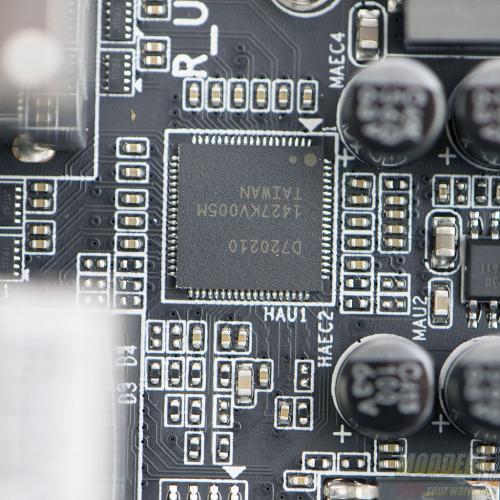 The rear PS2 ports are provided by an ITE8620E Super IO chip which also handles system and temperature monitoring functions and is tucked under the locking tabs for the PCIe slots.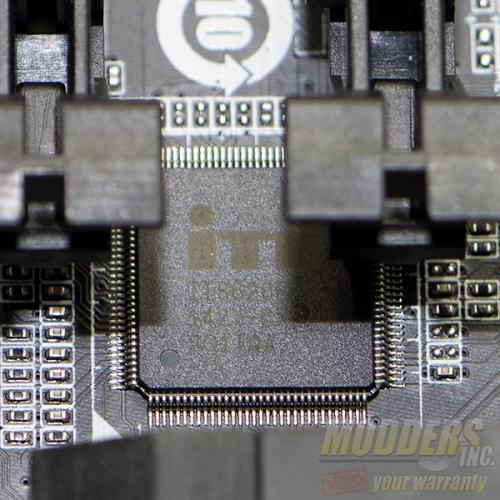 A single network card is available on the Gigabyte X99M-Gaming 5 and is provided by the Qualcomm Killer LAN E2201. The NIC supports 10/100/1000 network speeds and is auto switching.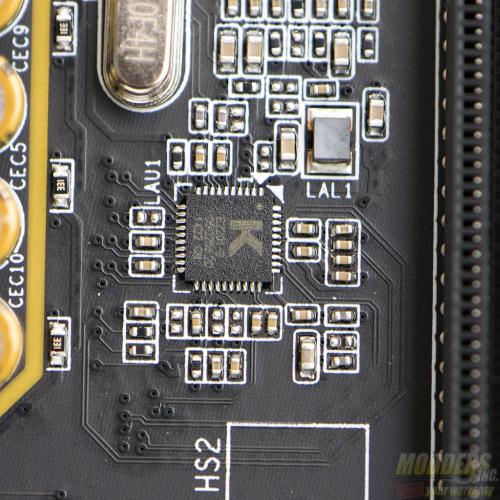 At the bottom edge of the motherboard is a dual digit LED display for troubleshooting. If things go south you can look up the code in the user manual.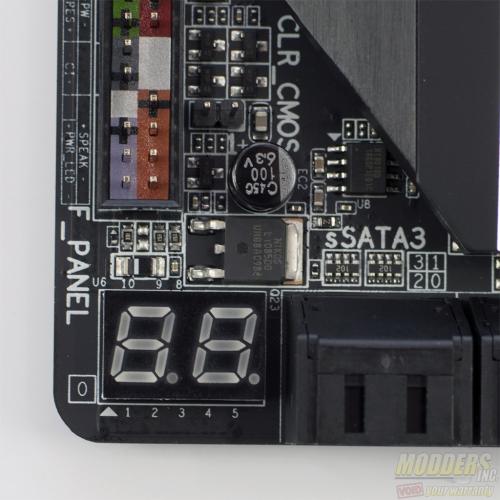 At the top corner of the motherboard are the power switch, dual BIOS switches, reset switch and BIOS reset switches.