PC Mouse
HyperX Pulsefire Dart Mouse & Chargeplay Base Review
« Chargeplay Base Packaging and Specs
|
HyperX NGENUITY Software »
A Closer Look
Pulsefire Dart
The Pulsefire Dart has a simple, asymmetrical shape designed suitable for palm and claw grip users with medium sized hands.  The top of the mouse has a soft satin finish, while the sides are made of hard plastic with leatherette grips.  While the satin finish is high quality, the side plastic both looks and feels inexpensive.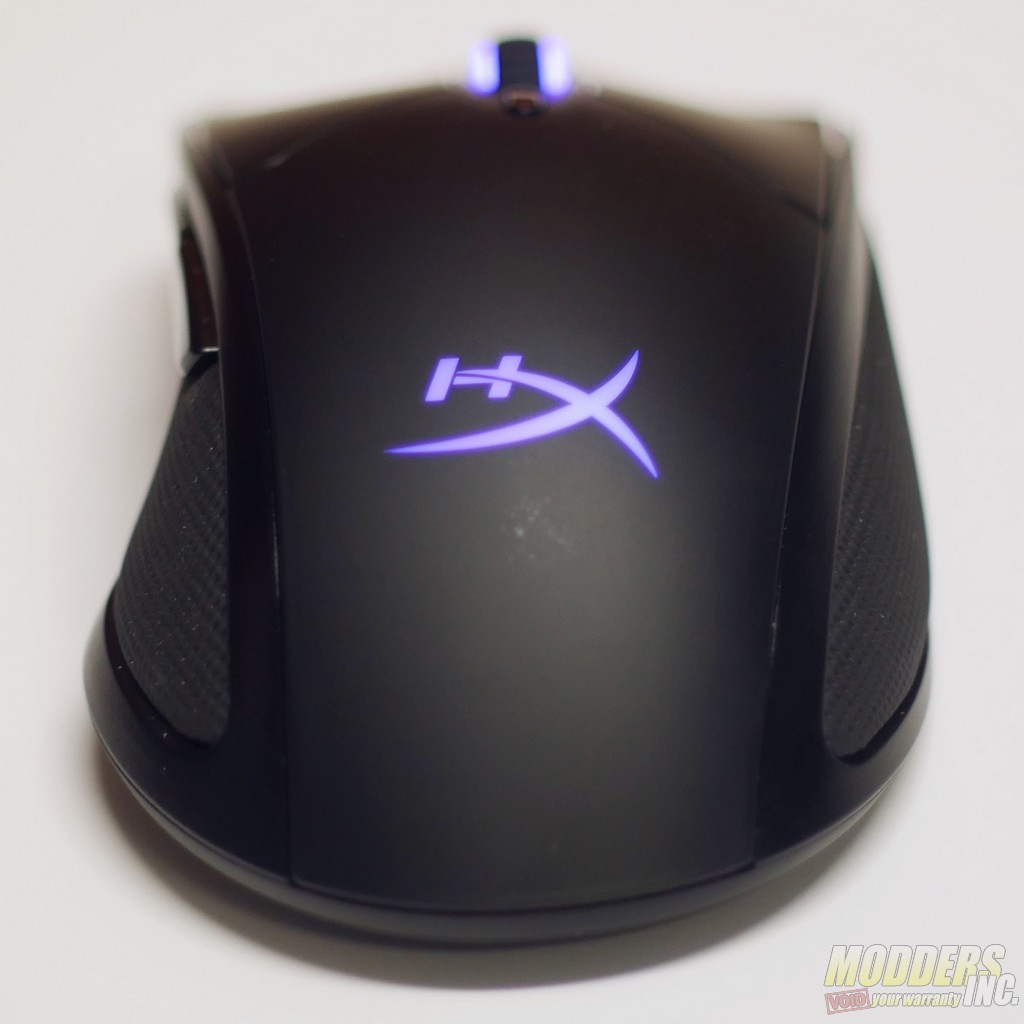 The side grips are set into the hard plastic and have a bit of give to them, but overall are quite firm.  The textured fabric feels nice but gets dirty easily because of the small dimples on its surface.  As a whole, the body of the mouse is comfortable to hold but doesn't feel particularly premium overall.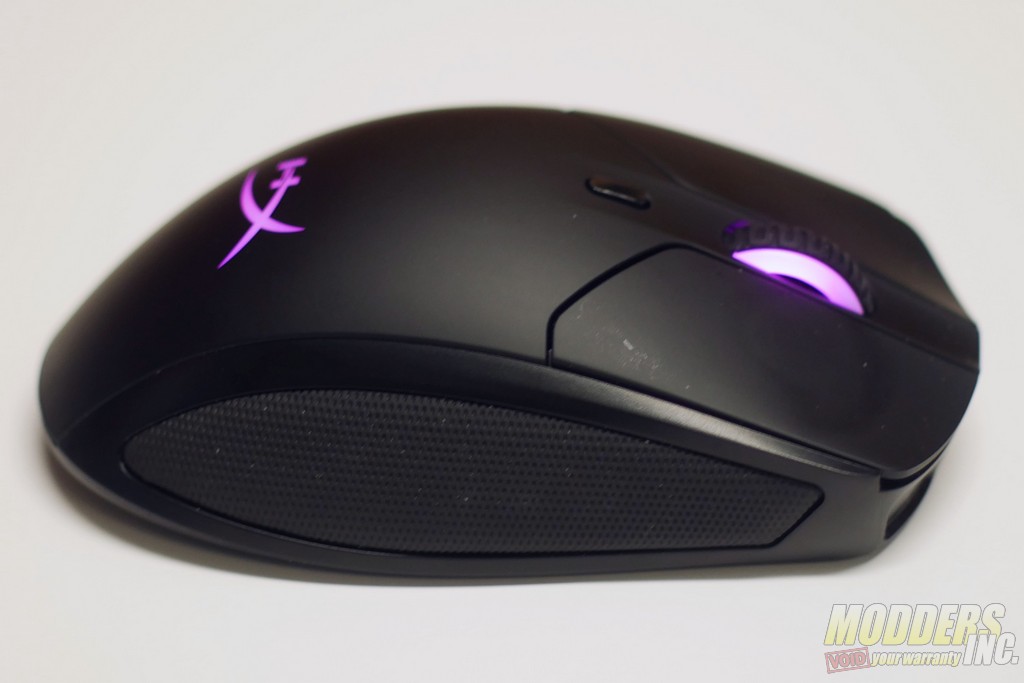 The Pulsefire Dart has six buttons: left and right click, a scroll wheel button, a small mode button above the scroll wheel, and a set of forward and back buttons on the left side of the mouse.  If you are a palm grip user, the side buttons may be a bit too far back for you, as their placement seems to favor a claw grip.  The buttons have a satisfying click with no noticeable play or mushiness, but the scroll wheel is very loose and makes an unpleasant plastic rattling sound when used.
The underside of the mouse features three hard plastic skates and a power switch.  There is no obvious way to open the mouse for maintenance or modification.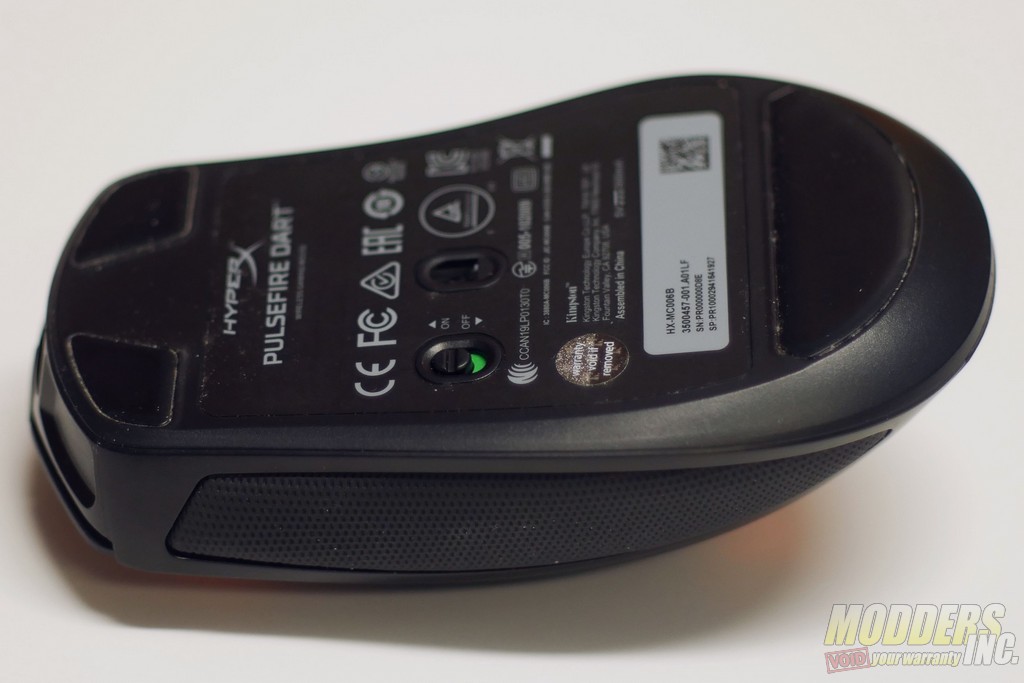 Chargeplay Base
The Chargeplay Base has a very simple design.  The charger consists of two pads and a central section that houses a USB type C port and two red indicator LEDs.  Each pad has a pair of rubber strips to protect your devices from getting scratched, and a dotted circle to indicate where the charging coil is located.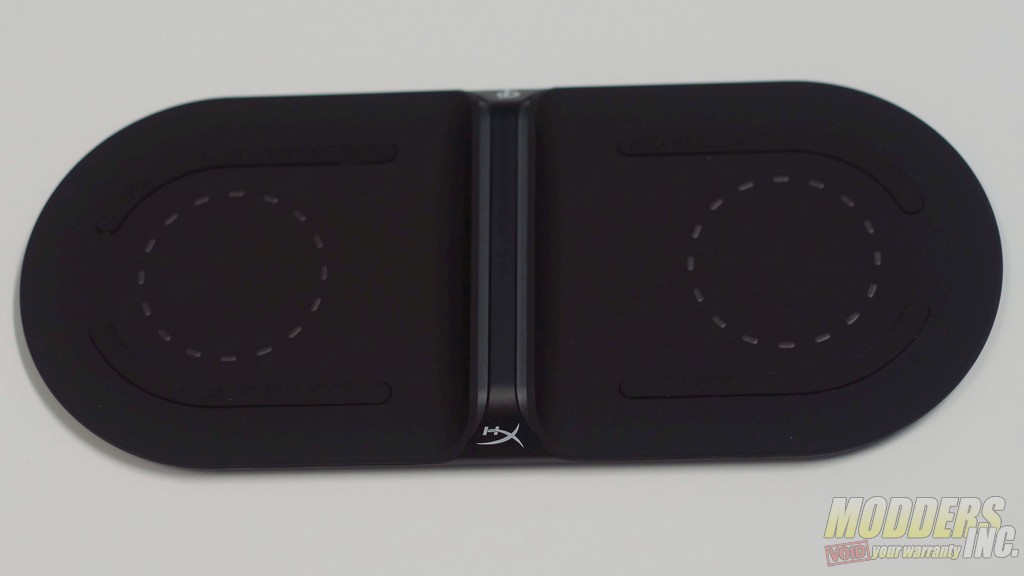 The charging pads are large enough to comfortably accommodate most phones and peripherals.  Both my Samsung S8 and my Pulsefire Dart review sample easily fit on the pad with plenty of room to spare.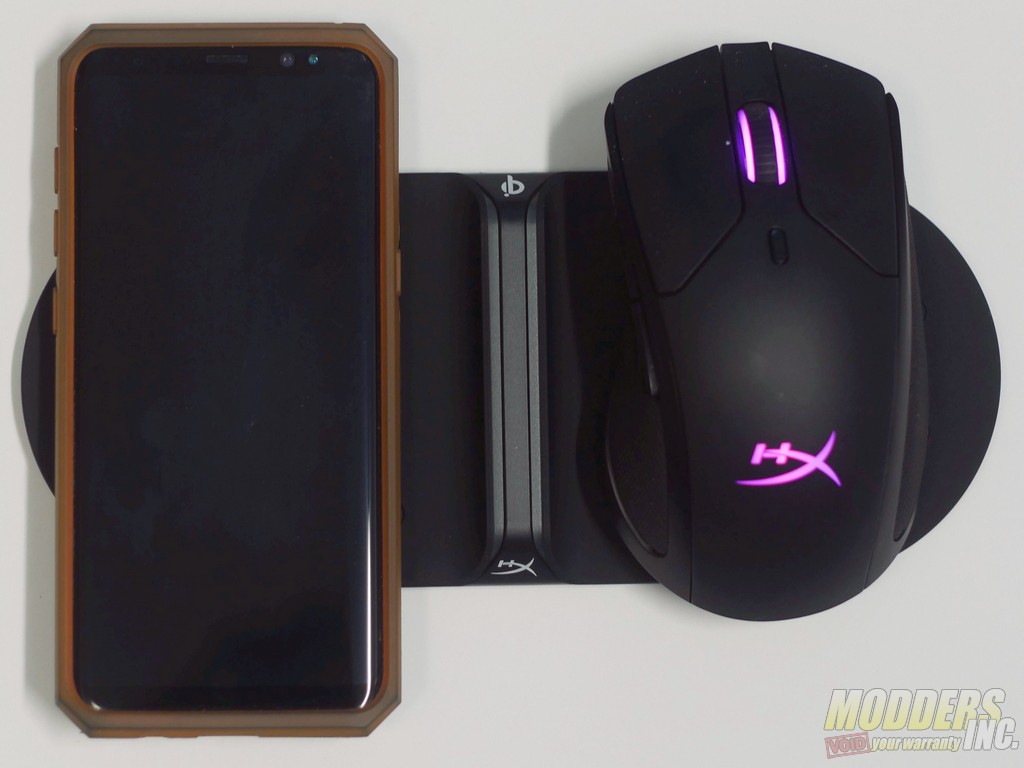 At 1.8 meters in length, the included USB type C cable allows you to place the Chargeplay a good distance away from the outlet that it is plugged into.  The included power brick is a little larger than average but is still slim enough that it won't block ports on most wall outlets.