PC Mouse
HyperX Pulsefire Dart Mouse & Chargeplay Base Review
« A Closer Look
|
Testing »
HyperX NGENUITY Software
Let's look briefly at the NGENUITY software, which is HyperX's utility software for their peripherals.  Upon opening the NGENUITY Software, you will be greeted with a mostly empty window that has all of your HyperX devices listed in a grey column on the left.  Selecting your mouse will open the mouse's configuration menu.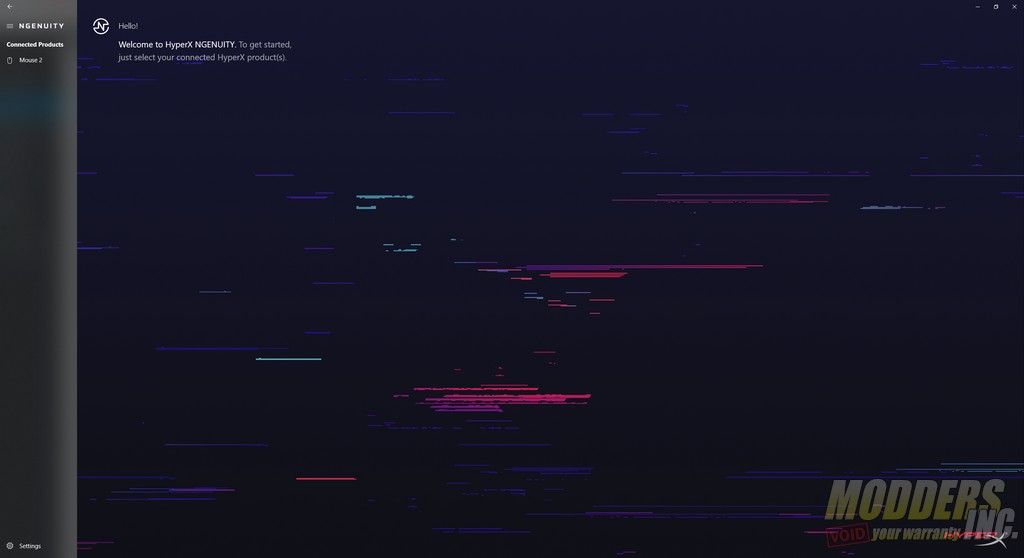 NGENUITY has three main configuration tabs, as well as a few other option menus.  The first tab allows you to configure the lighting of your Dart.  The lighting options for the Dart are fairly basic, allowing you to select from rainbow, breathing, or static effects.  The Dart has a single lighting zone that covers both the scroll wheel and the logo.  The software's color accuracy is acceptable, though attempting to make a light yellow resulted in a greenish-white instead.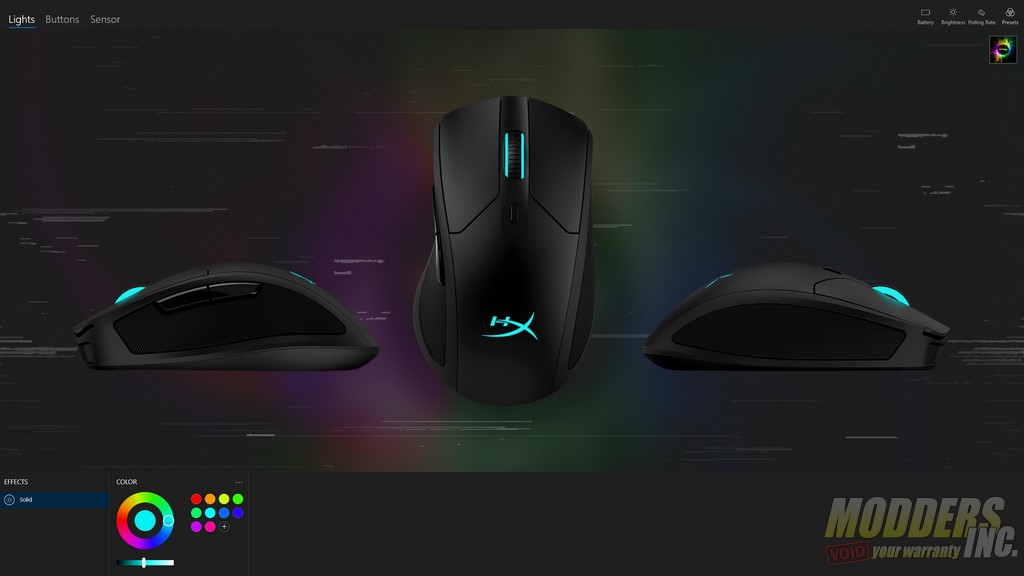 The next tab allows you to configure any of the six mouse buttons to perform a variety of functions.  The keyboard and mouse function options are fairly self explanatory.
The Multimedia options allow you to control various aspects of audio playback.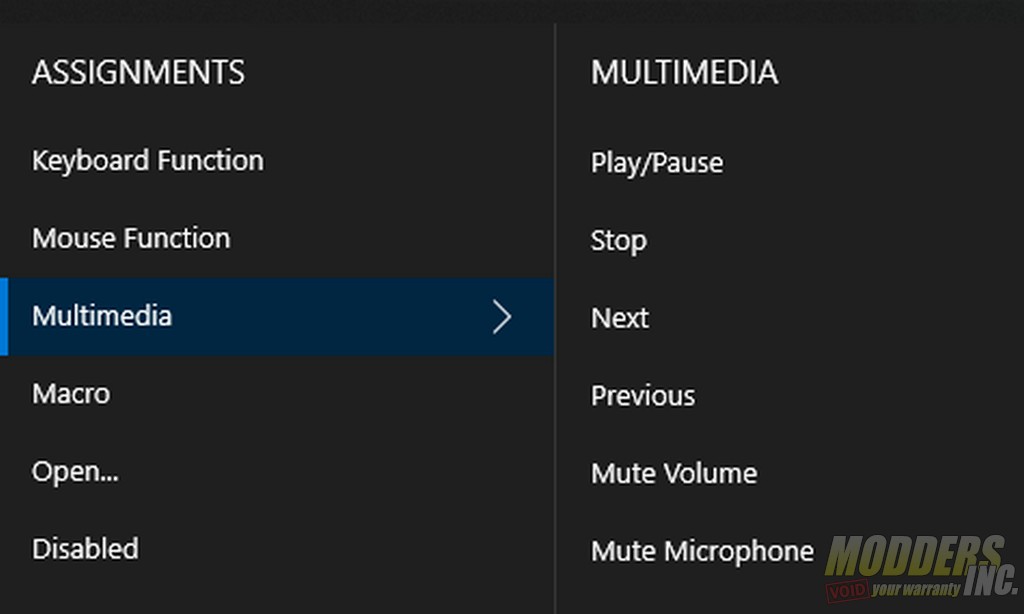 The Macro option allows you to set key combinations to an individual key.  The key binding process is simple and works well.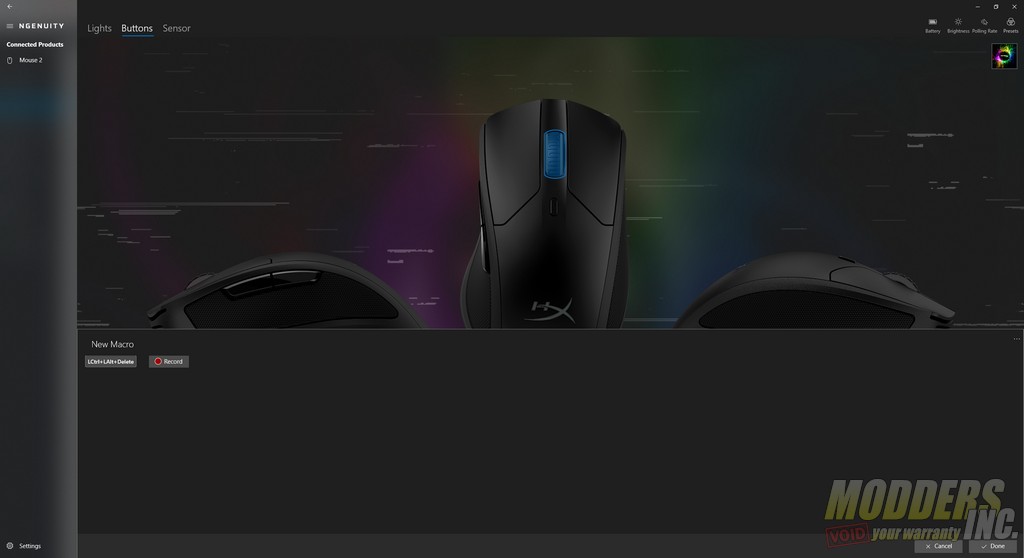 The Open option is something that I have not seen as a key binding before.  It allows you to open a file, program, folder or website with a single click.  I can't see many people using this feature on a mouse with only six buttons, but it is a nice inclusion nonetheless.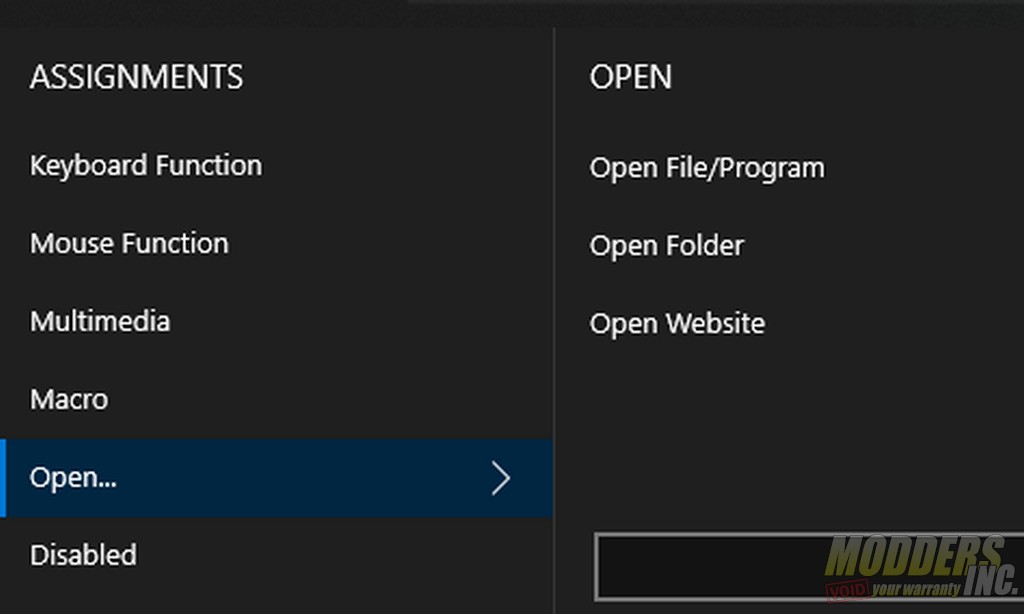 The third option tab allows you to set up to five DPI profiles that can be cycled through using the DPI button.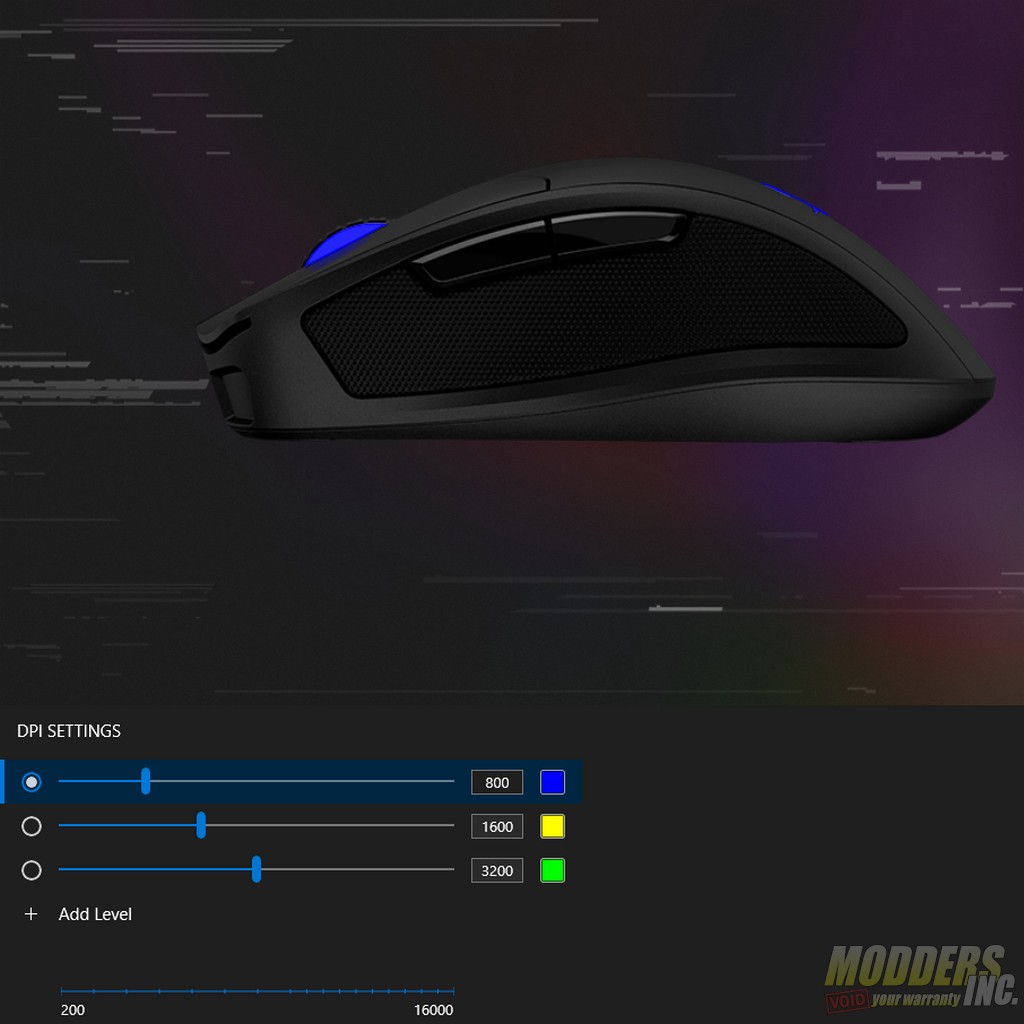 The top right corner of the NGENUITY window has a few more options including a battery meter, LED brightness controls, and polling rate controls.
Finally, if you make any changes in NGENUITY, there is a tab for saving your mouse profiles.  NGENUITY does not automatically save your software profiles and will forget them if they are not manually saved.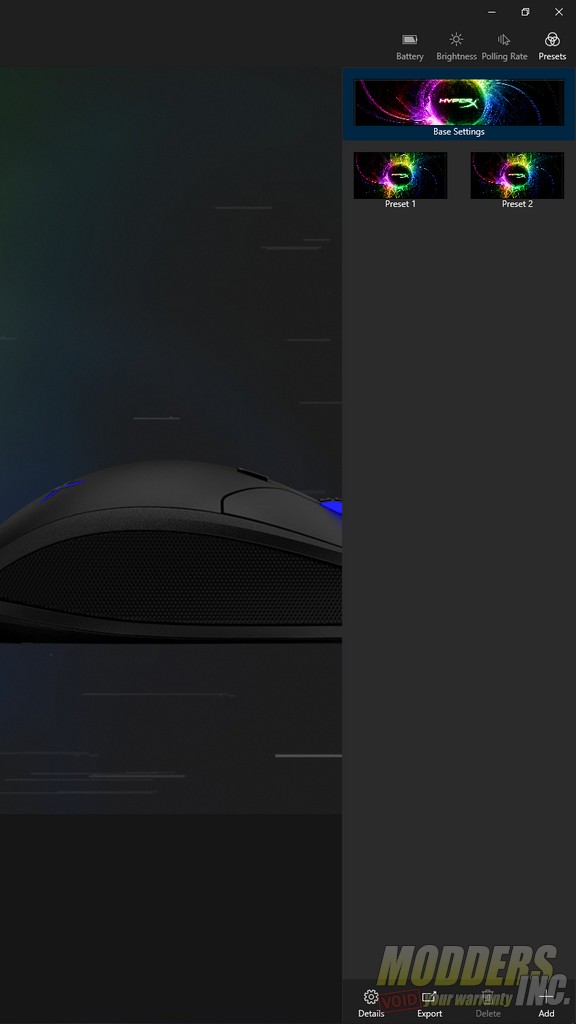 Overall, the NGENUITY software offers a well rounded control suite that usually does what it needs to with minimal hassle.  Unfortunately, it isn't perfect and NGENUITY is also where I ran into my biggest problems with my Dart.  To start with, the software is only available from the Windows Store and isn't compatible with either Linux or macOS.  This is unusual, as most utility software is available for download directly from the manufacturer.  Additionally, while attempting to use the NGENUITY software for the first time, I encountered a repeatable software issue that caused the mouse to become unresponsive in wireless mode.  HyperX has been alerted about the issue and has told me that they are attempting to determine what went wrong.  Here is what happened, how you can avoid it, and what I did to make the Dart functional again:
Using the NGENUITY software occasionally requires that the Dart receive a firmware update.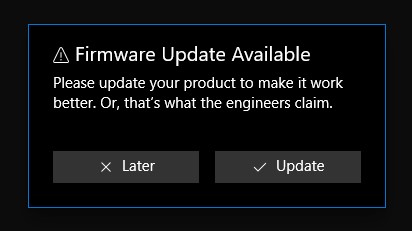 When I first tried using the software, I was using the Dart in wireless mode.  The software requested that I perform a firmware update, which went about halfway through, then failed, leaving the mouse completely unresponsive.  To avoid this issue, only update the Dart's firmware with the mouse plugged in using a USB type C cable.  If you do attempt to update the firmware on the Dart without plugging it in and cause the mouse to become unresponsive, recovery is still possible.  Simply plug the mouse in using a USB type C cable, select "mouse" in NGENUITY's device list, and update the firmware.  Be aware that there may be as many as a dozen different mice listed after a failed firmware update.  You need to update the listing that does not have a number after it.  The other listings will disappear if you close and reopen NGENUITY.