Mouse
HyperX Pulsefire Dart Mouse & Chargeplay Base Review
Article Pages:
« HyperX NGENUITY Software
|
Conclusions - Pulsefire Dart »
Testing
After using the Pulsefire Dart for a few days, I basically forgot that it was there.  It has the same comfortable shape and buttery smooth tracking that I am used to, and the included DPI profiles fit my needs perfectly.  Charging was rarely an issue because the mouse goes into low power mode when you aren't actively using it.  That being said, I did run down the battery once, and I had to wait for the battery to charge up again before I could use it.  Simply plugging in the cable wasn't enough to get it running again.  My experimentation with the NGENUITY software went well, with the exception of the firmware update issue that I mentioned on the previous page.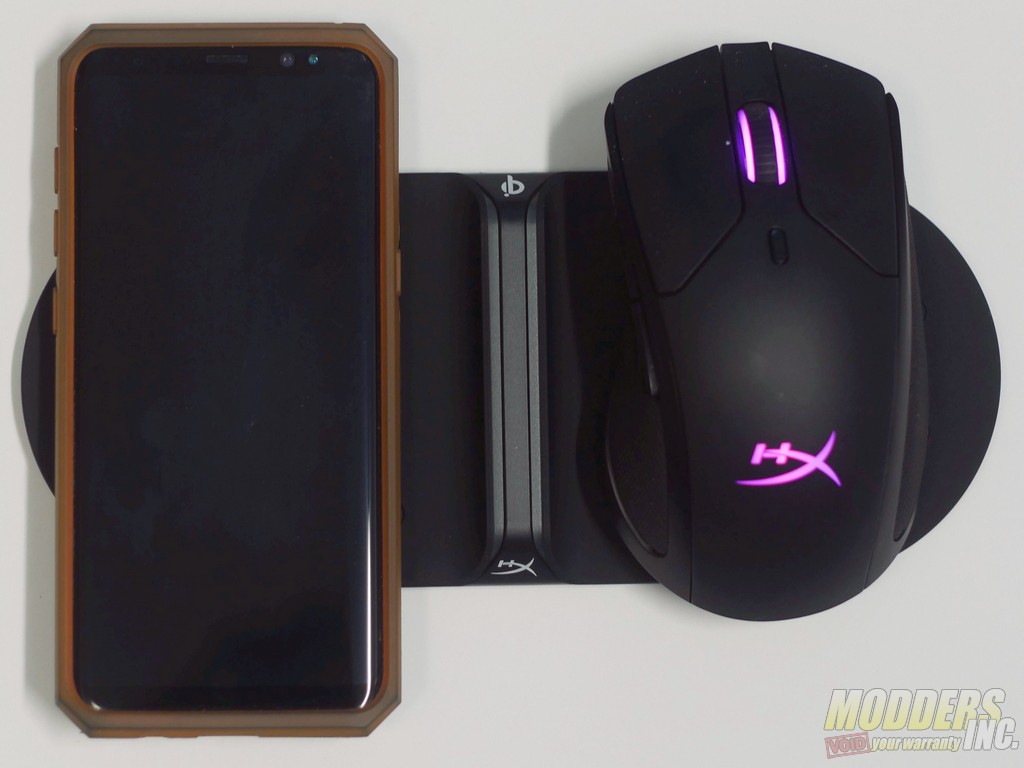 Using the Chargeplay Base proved just as easy.  While it can be a little fiddly getting my phone to start charging, it usually only takes a few seconds to establish a good connection.  Once a device starts charging, the indicator LED for the pad that it is using will illuminate.  When the device is finished charging, the LED will begin blinking to alert you that charging has finished.  The Chargeplay can charge devices quite quickly, and I was able to bring my phone from about 12% battery to nearly 30% in only a few minutes.  I found myself regularly setting my phone on the Chargeplay for a quick boost in battery life, and setting my Dart on the charger when I left my desk to ensure that it was always charged and ready.