« Introduction | Conclusion and Final Thoughts »
Test Setup and Results
System Configuration
Case
Phanteks Enthoo Primo
CPU
Intel i7 5820K
Motherboard
MSI X99A Gaming 9 ACK
Ram
16 GB Corsair DDR4 3200MHz
GPU
MSI GTX 970 OC
Hard Drives
Samsung 840 EVO 256gb SSD
Western Digital black 500 gb 7200 RPM HDD
Power Supply
NXZT Hale v2 1000 Watt power supply
The Kingston HyperX Savage was plugged into the USB 3.1 port located on the I/O of the motherboard. I ran a second set of tests with the drive plugged into USB 3.0 port as well with no increase in speed. An ASMedia controller runs USB 3.1 on this board performs slightly better than the Intel USB 3.0 controller and far better than the VIA USB 3.0 controller. I used MSI's Command Center software to create a 4 GB RAM drive to eliminate any bottlenecks caused by installed SSDs. All testing software was launched from the RAM drive.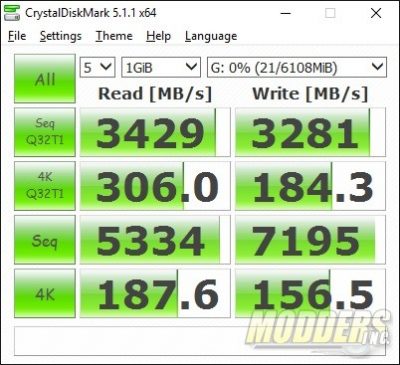 Crystal Disk Mark is one of the de facto benchmarks we use to test storage. The Kingston Hyper X Savage performance numbers show it exceeds the manufactures specifications of 250 MB/s write while just slightly lagging behind on the 350MB/s write speeds.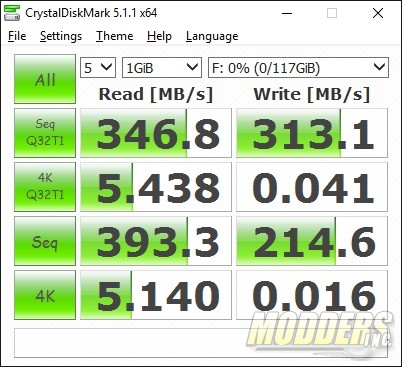 ATTO Disk benchmark is another tool in the storage testing arsenal. Read speeds came in at 344MB/s specification, no matter how many times I ran this benchmark, the write numbers didn't exceed 173MB/s which is far short of the 250 MB/s spec.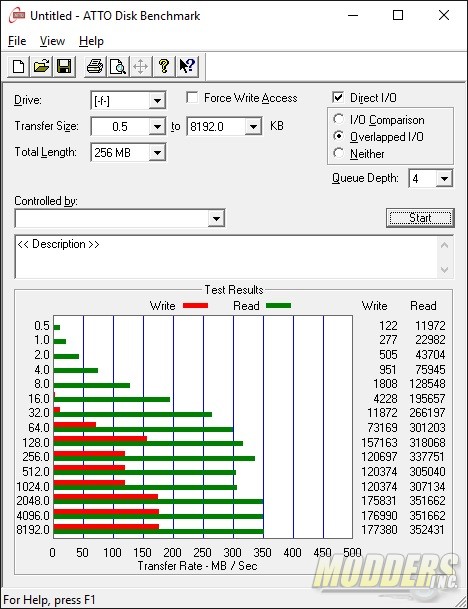 In AS SSD, I finally saw the drive exceed the published specifications for the first time. Read speeds came in at 394MB/s and write speeds topped out at 285MB/s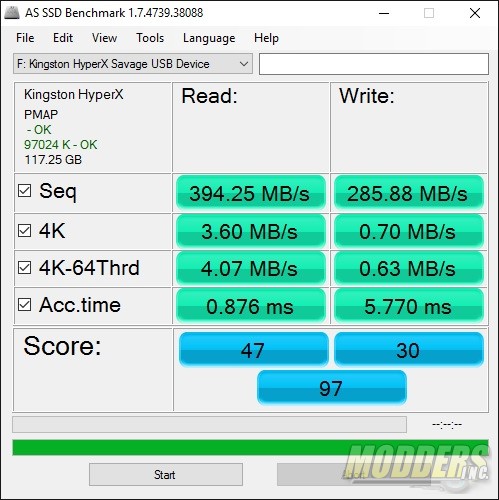 Anvil Storage utilities is the final synthetic test used to test this flash drive. Read speeds maxed out at 385MB/s and write speeds came in at 277MB/s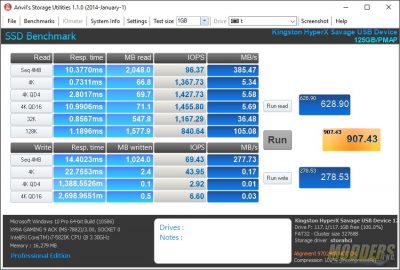 For real world testing, I took a Windows 7 ISO file and copied it to and from the Kingston HyperX Savage drive.
However, an ISO file represents 1 large file. In the next test I took 4 gigabytes of MP3 files and copied them to and from the Kingston drive.