« Introduction
|
Testing and Conclusion »
Overview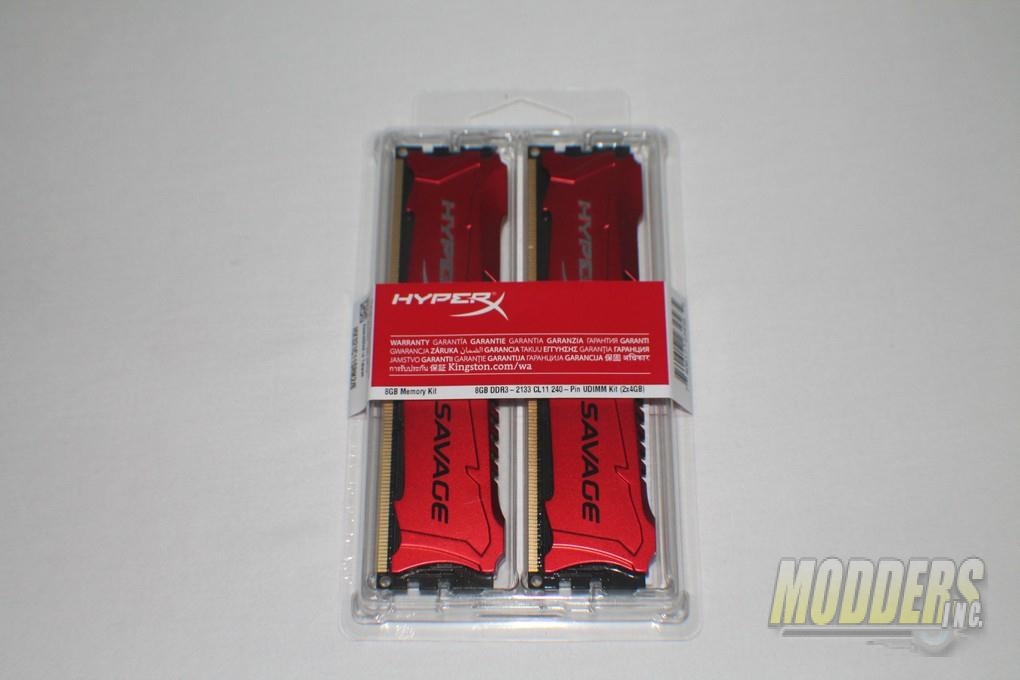 The product comes as usual comes in an ordinary clear blister pack so you can see what is inside.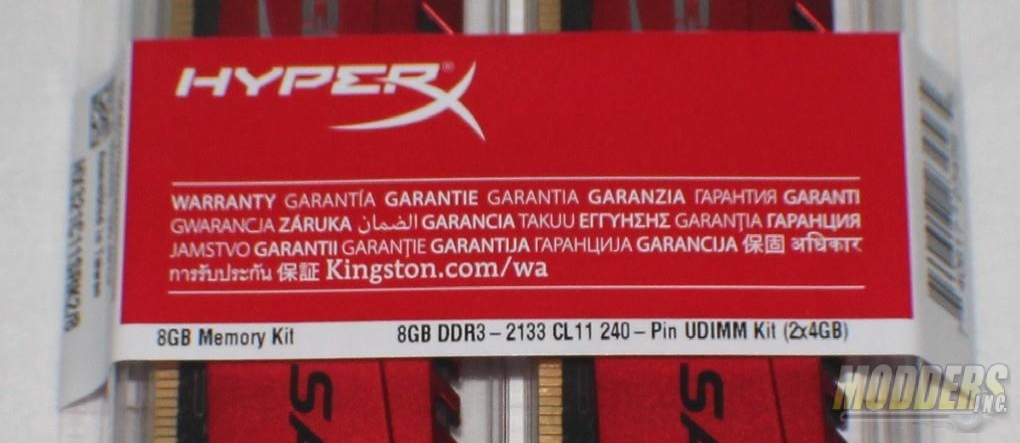 A closer inspection of the label. There is a White HyperX logo in the upper left corner. The middle consists of the word "Warranty" in several languages from around the world. Below that in Black is a description of the product.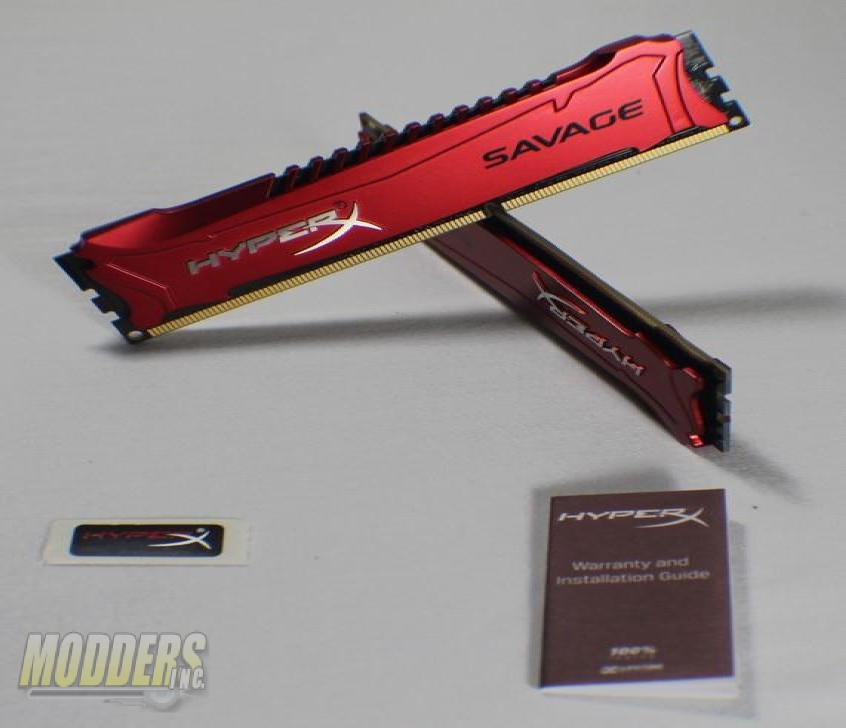 Inside the package you will find two 4Gb sticks of memory, a small HyperX decal, and the Warranty and Installation guide.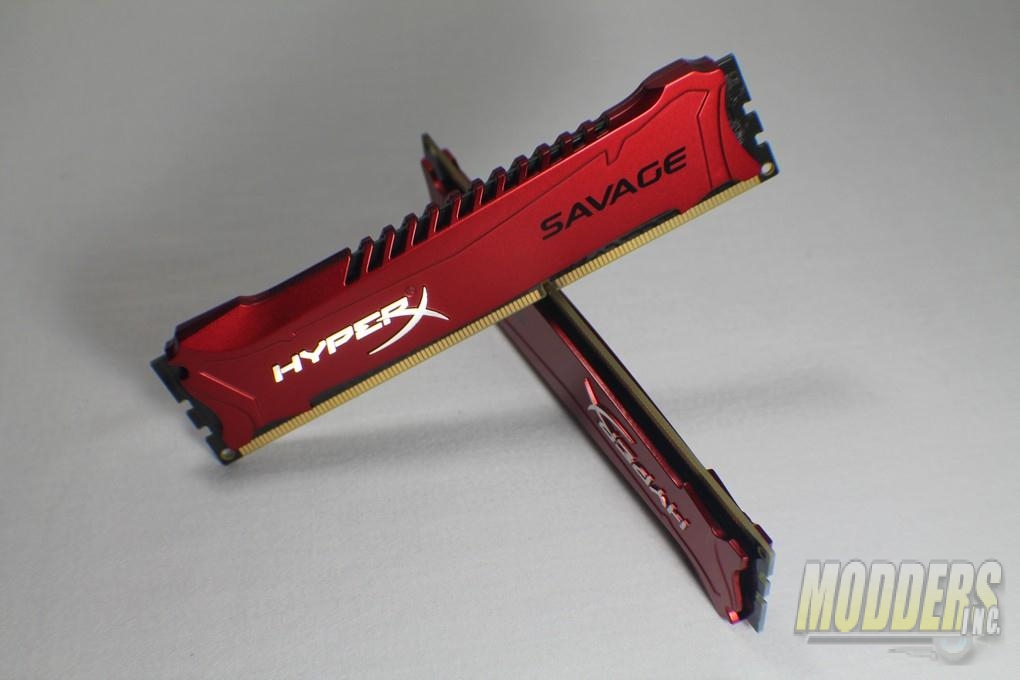 With it's striking Metallic Crimson color, and serrated top edge it definitely hold up to its namesake. The HyperX logo is etched into the side and the Savage name is screen printed. Each module come with a perfectly asymmetrical heat spreader.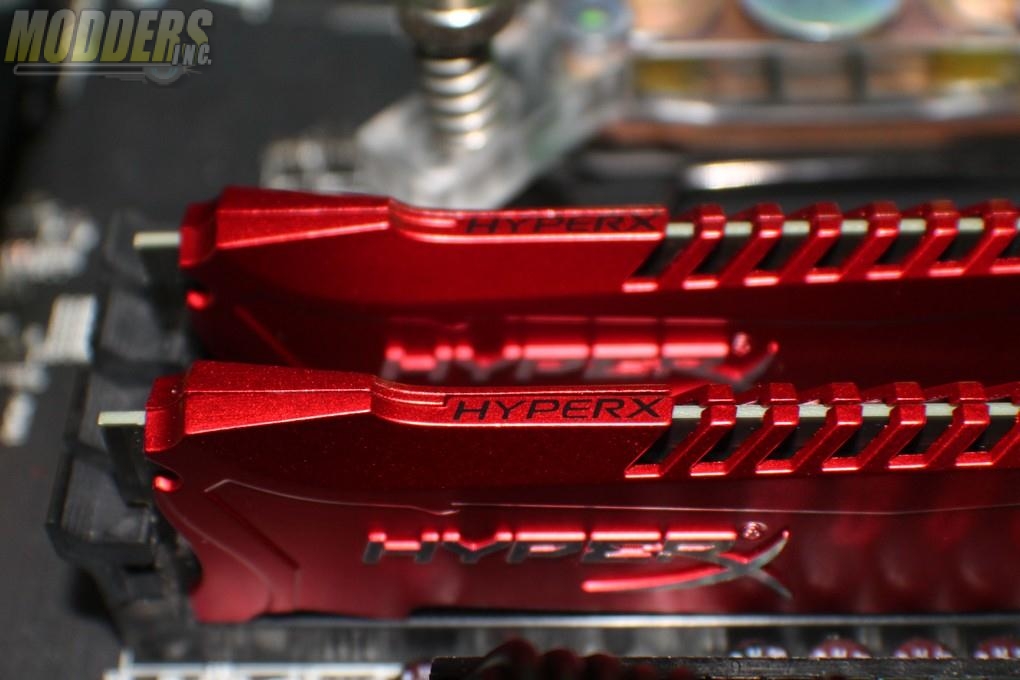 With the Modules in the motherboard slots you can see the HyperX logo on the top of the unit. As well as the serrations similar to a combat knife.