Storage Devices
Kingston UV500/480G SSD Review
Speed and storage for a low price
A Closer Look at SV500/480G »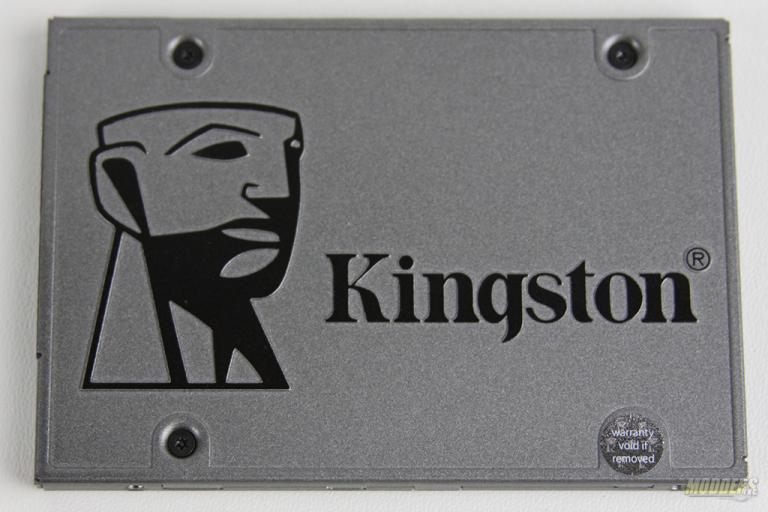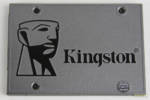 Prices on Solid State Drives are dropping very quickly and with this drastic change in the industry it is time to think of replacing your junky 'ol spinning drives. It's no secret that SSDs are going to give you a boost in read and write speeds and also faster access to your files. So what are you still waiting for? There are numerous manufactures that produce SSDs so it could be frustrating to pick the right one. Our friends at Kingston has been in storage business from Day 1 and tend to be very current on storage technologies. Their latest version release is UV500 series. This particular series utilizes 64 layer 3D TLC NAND Flash technologies to bring you not only faster boot times but also a quick access to your files. Capacity of UV500 2.5″ series varies from 120GB all the way to 1.9TB and with the recent price drops it makes UV500 one of the most affordable SSDs series on the market.
Review Sample Provided by: Kingston
Product Name: UV500/480G
Price at time of review: $ 109.53 USD MSRP
Product was given in exchange for work done to produce this review.
Specifications
Form factor: 2.5"/M.2 2280/mSATA
Interface:
SATA Rev. 3.0 (6Gb/s) – with backwards compatibility to SATA Rev. 2.0 (3Gb/s)
Capacities1: 120GB, 240GB, 480GB, 960GB, 1.92TB
Controller: Marvell 88SS1074 Controller
NAND: 3D TLC
Encryption: Encryption Support (AES 256-bit)
Sequential Read/Write2:
120GB — up to 520/320MB/s
240GB — up to 520/500MB/s
480GB — up to 520/500MB/s
960GB — up to 520/500MB/s
1.92TB — up to 520/500MB/s
Maximum 4K Read/Write2:
120GB — up to 79,000/18,000 IOPS
240GB — up to 79,000/25,000 IOPS
480GB — up to 79,000/35,000 IOPS
960GB — up to 79,000/45,000 IOPS
1.92TB — up to 79,000/50,000 IOPS
Power Consumption: 0.195W Idle / 0.5W Avg / 1.17W (MAX) Read / 2.32 W (MAX) Write
Dimensions:
100.1mm x 69.85mm x 7mm (2.5")
80mm x 22mm x 3.5mm (M.2)
50.8mm x 29.85mm x 4.85mm (mSATA)
Operating temperature:
0°C~70°C
Storage temperature:
-40°C~85°C
Weight:
120GB — 480GB — 41g (2.5")
960GB — 57g (2.5")
1.92TB — 52g (2.5")
120GB — 6.6g (M.2)
240GB — 6.7g (M.2)
480GB — 7.7g (M.2)
960GB — 7.8g (M.2)
120GB — 6.2g (mSATA)
240GB — 480GB — 6.7g (mSATA)
Vibration operating:
2.17G Peak (7–800Hz)
Vibration non-operating:
20G Peak (10–2000Hz)
Life expectancy: 1 million hours MTBF
Warranty/support3:
Limited 5-year warranty with free technical support
Total Bytes Written (TBW)4:
120GB — 60TB
240GB — 100TB
480GB — 200TB
960GB — 480TB
1.92TB — 800TB
Our sample arrived in a capacity of 480GB. There is nothing odd about the outer shell of the SSD as it comes in 2.5″ form factor. Other factors which are available are M.2 and mSATA. If you are looking for installation kit for Notebooks and Desktops you can purchase them on Kingston website.
The PCB board is about a half of the SSD itself with RAM and Controller chips on both sides.