A Closer Look at be quiet!! Dark Base 700 »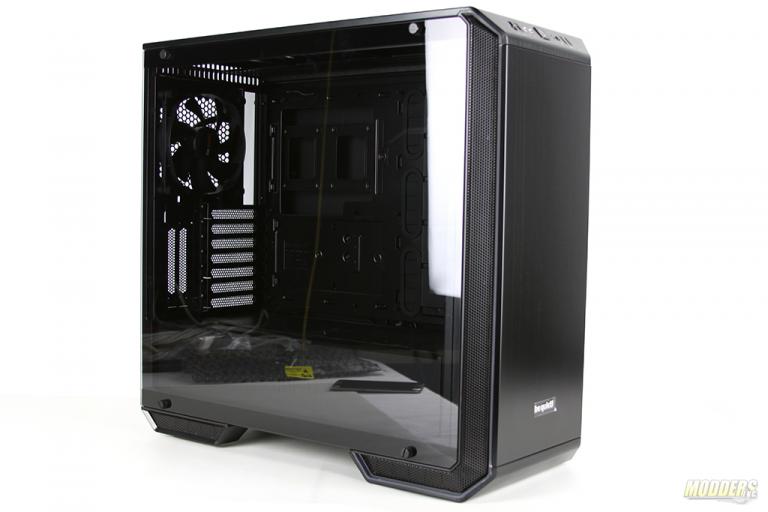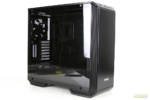 Customization is the key to be a successful modder. The more you pay the attention to the details the more your works stands out. be quiet! has been providing PC enthusiasts with quality cooling and power solutions for about ten years now and their product really do stand out in the crowd. As the name suggests their full case line up is design to minimize vibrations and rattling in the case. What makes their cases silent is the right choice of using Silent Wings fans in conjunction with noise insulation that helps dampening the sound. Currently be quiet! offers three different type of cases, HIGH-END, PREMIUM and ESSENTIAL (Dark Base, Silent Base and Pure Base respectfully). Their latest creation is Dark Base 700 case. Dark Base 700 is a Mid Tower case based on a successful model Dark Base 900 which is a Full Tower case. Dark Base 700 offers luxurious features and stylish design in addition to noise reduction and RGB Multi Color LED lighting.
Review Sample Provided by: be quiet!
Product Name: DARK BASE 700
Price at time of review: N/A
Product was given in exchange for work done to produce this review.
Technical Specifications
Dimensions (W x H x D in mm)
519 x 544 x 241
Case Type
Midi Tower
Material
0.7 – 0.8 mm SECC steel, 0.8-1.2 mm aluminum, ABS plastic, 4 mm tempered glass
Motherboard Support
E-ATX (30.5 x 27.5 cm), ATX, M-ATX, Mini-ITX
Front I/O
2x USB 3.0, 1x USB 3.1 Type C, HD audio (mic + headphone jacks), RGB control switch, 4-step fan controller
Fan Speed Controller
6x 4-pin, Step Controller, PWM hub
Max. Cooler Height (mm)
180
Max. Graphics Card Length (mm)
286 x /430 (w/o HDD cage)
PSU Length (mm)
150-285
PCI Slots
7 + 2
3.5″ Bay
7
2.5″ Bay
3 + 6
Cooling Fans (mm) / (rpm)
Front:1x SilentWings 3 140mm/1,600

Rear:1x SilentWings 3 140mm/1,600

Optional Cooling Fans
Front: 2x 140/120 mm

Top: 3x 140/120 mm

PSU shroud: 1x 140/120 mm

Bottom: 1x 140/120 mm

Radiator Support (mm)
Front: 120, 140, 240, 280, 360

Top: 120, 140, 240, 280, 360

Rear: 120, 140

Additional Features
Switchable multi mode, multi color RGB LED lighting at the front panel (white, red, green, blue, orange, purple), support of motherboard LED control
Just like other models the Dark Base 700 ships in a well-designed shipping box. As you can see our sample got damage is shipping. I was a little worried that the case was damaged however, everything turned out to be OK. Both sides of the shipping box has vivid images of the case with detailed descriptions in multiple languages.
The actual case is wrapped in a cloth like bag which is supported by two plastic foam brackets. One of these two plastic foams saved the side of the case when it was clearly dropped.