Case Modding Tools
Modder's Tools: Persistent Paint Pens Revisited
Do More Than Just Writing
« Paint Pens Revisited: Do More Than Just Writing
|
It Starts at the Tip »
Getting to Know Your Paint Pens
Paint pens look a lot like markers. In fact, Sharpie makes several different kinds. For this project, Tesoro was kind enough to send over two of their metal plates from their Tesoro Gram keyboard. You can even read a review of this keyboard here at Modders-Inc to check out its features. Since I don't know what primer or paint Tesoro used on these plates, I went with oil-based paint pens.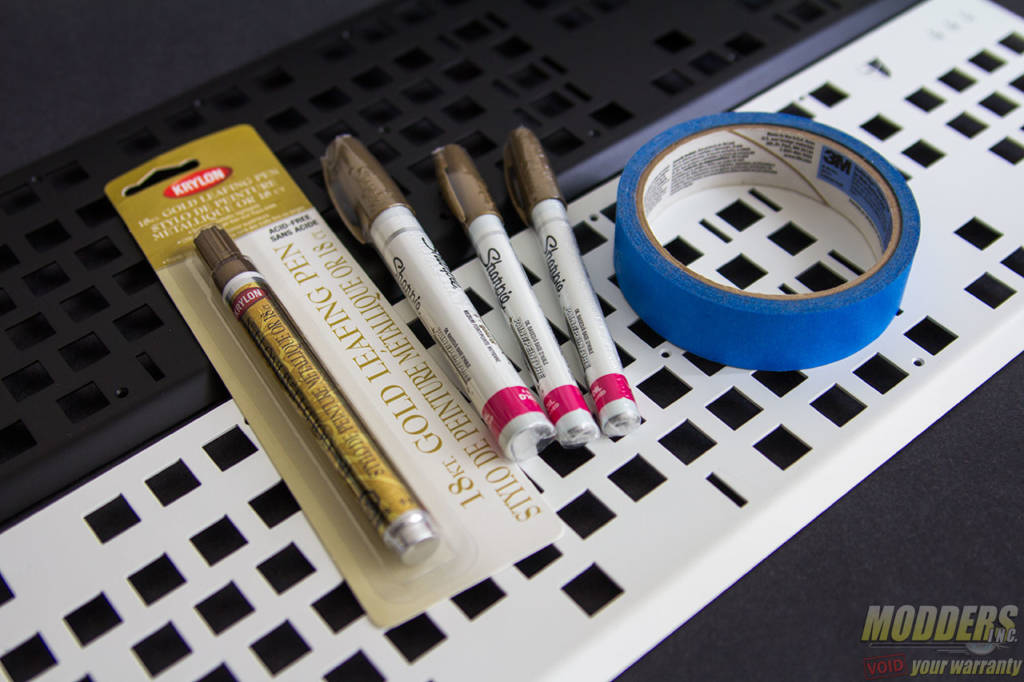 Sharpie Metallic Paint Pens
Sharpie has several paint pens available. I went specifically for the metallic gold color. The oil-based ones have a pink ring at the bottom, while the water-based ones have a blue ring at the bottom. Do not confuse these paint pens with other Sharpie metallic markers which are not paint-based. Those do not have any rings at the bottom and they come in regular plastic Sharpie housing. The simplest way to find out if you are unsure is to rattle it. Just like spray cans, paint pens "rattle" because there is a metal piece inside which breaks apart the pigment when you shake it. These are also available in a variety of tips. For this example, I grabbed the medium, fine and extra fine.  Other brands have different types of tips, but Sharpie uses firm felt tip rounded ones.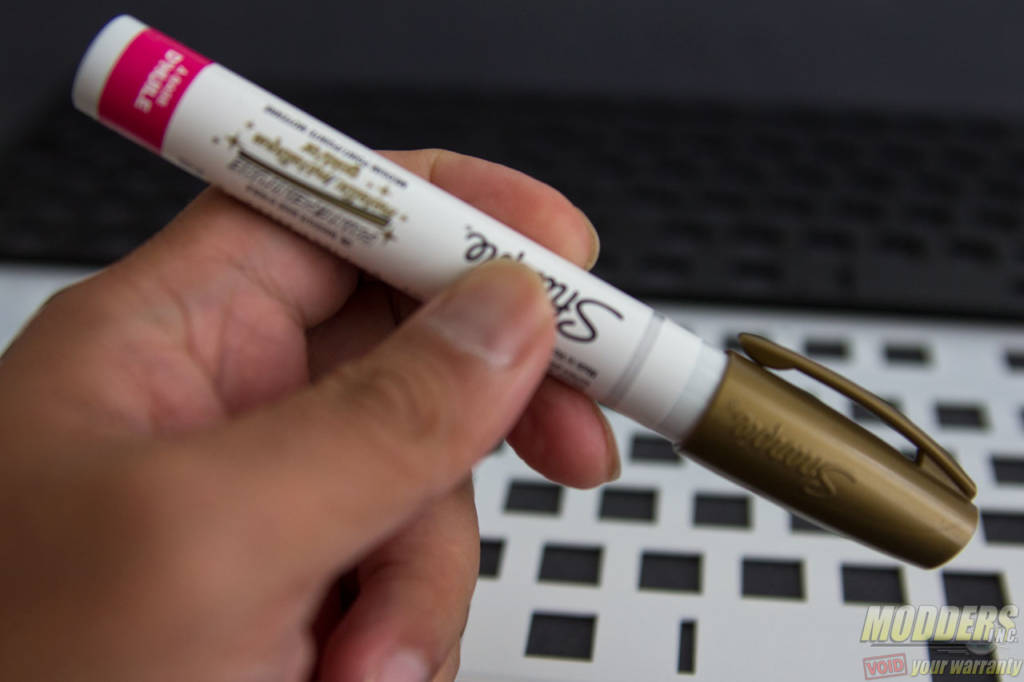 Krylon 18-Karat Gold Leafing Paint Pen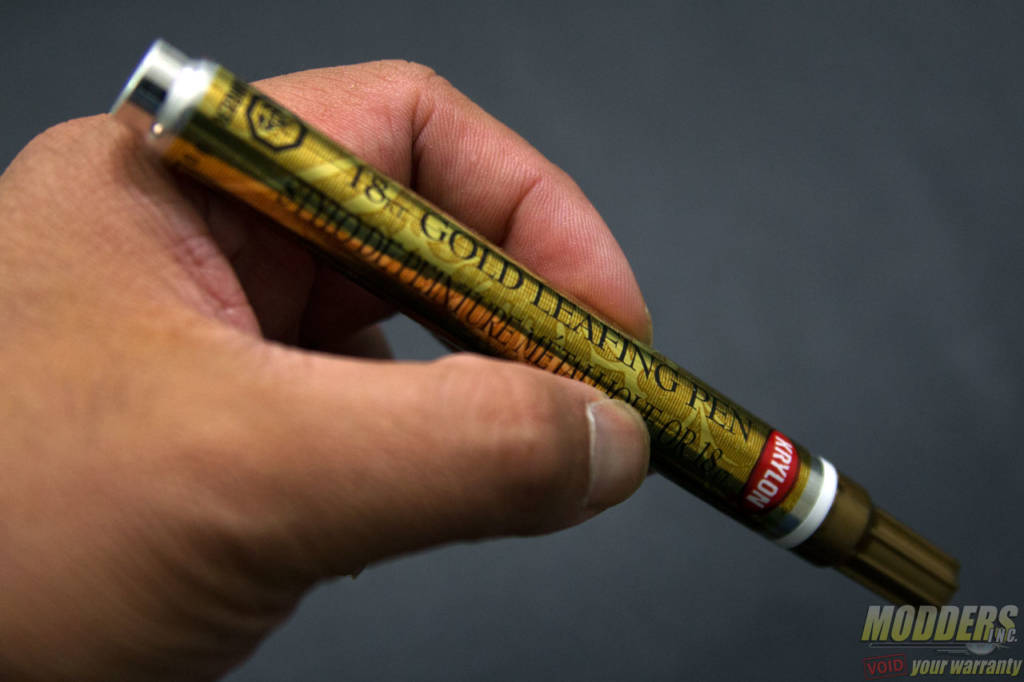 I also grabbed a Krylon gold leafing pen. This costs quite a bit more than the Sharpie ones, but it is also oil-based and produces a similar color to the Sharpie. However, it is for gold-leafing and is very reflective so the photos will actually render it lighter colored even though in person both have a similar color. The Krylon paint is of noticeably higher quality however and has a flatter gold rather than sparkly gold look.
I went with Sharpie and Krylon because from my experience, these two are not only close to having similar appearance, they are also obviously gold color. Some cheaper brands tend to be on the greener or yellowish side of gold which is unsightly. Some higher end Japanese ones create very lovely gold colors, but they tend to have many metallic flakes which look more like it puked glitter. So for this project, these pens are ideal.
Pricing and Availability
These are actually quite affordable unless you buy them at an art store (those tend to have much higher markup, but have a better selection). The Sharpie metallic paint pens, for example, you can buy for $5 CAD each or they come in a 3-pack for $13 CAD. The 3-pack usually comes in gold, silver and bronze and do not come in a single color. The Krylon 18-karat gold leafing pen costs quite a bit more at around $10 CAD to $14 CAD depending on where you buy it.