« Page 2
|
Page 4 »
Closer Look:
The mat is a 2mm thick solid rubber type material front and back. Close to the feel of tire or tube rubber. It has a grip, non-slide feel to the touch. HUGE surface area 48″ / 1200mm wide and 24″ / 60mm deep. My first impression tool wise is the non abrasive mat itself would be a good cushion and non slip work area for every piece of hardware that ends up on the bench. Right off I see very useful guides, templates, specs and nomenclatures that would help both pro and novice builder. In my shop it laid perfectly over the mesh of my side by side 24 X 36″ shelves giving me a 24 x 48″ work surface.
Reference and Guides:
~ Anti Static Discharge Ground and Wrist Strap
~ Fan Hole Spacing Chart
~ PSU Connectors Diagrams with Pin Key Hole, Color Codes, Connector Names
~ Fan Connection Guide
~ Vandal Switch Wiring Guide
~ Radiator Size and Hole Spacing Chart
~ Tubing Diameter ID, WT and OD Guide
~ Compression Fittings Compatibility Table
~ CPU Socket Layout for AMD and Intel
~ Hard Disk Drive Spacing Diagram
~ Ruled in Inches and Metric
~ 2 Static Discharge Connection Locations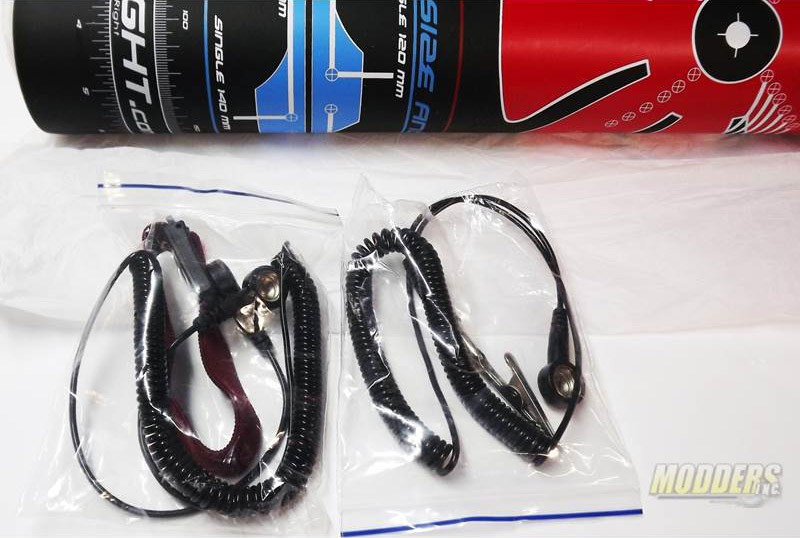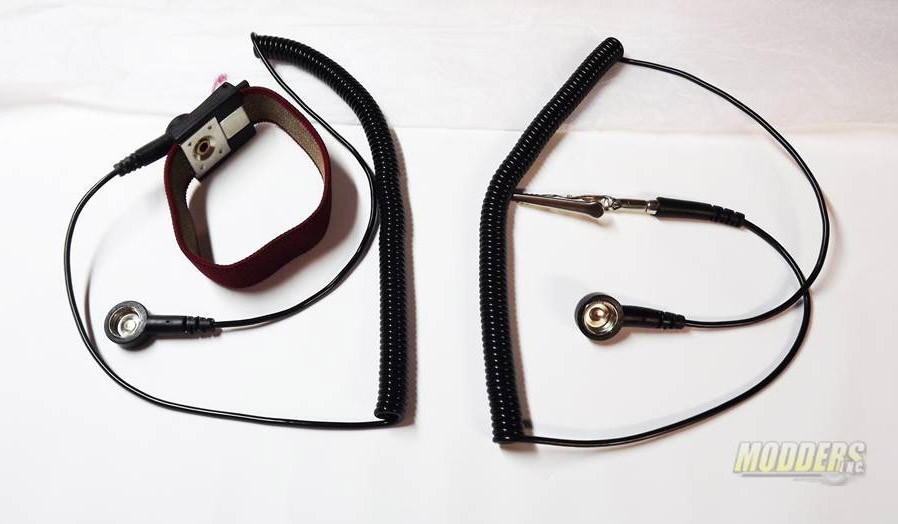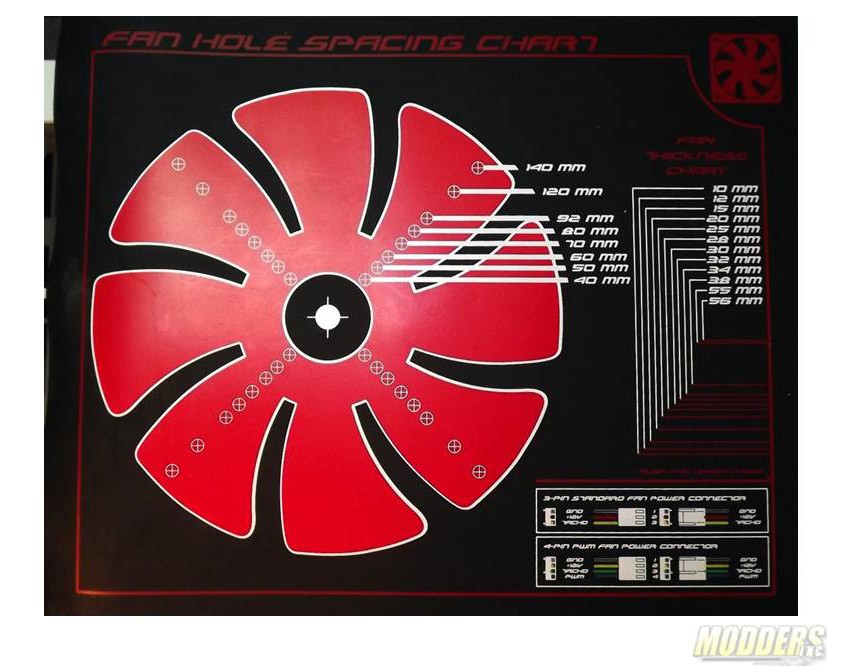 Fan Guide: holes, template, size, fan thickness, connector, wire and voltage
Vibrant, NEON, bright, technical looks. The print is sharp and clean, clearly visible without having to look close for reference. The material is a non-marr, non slide, non-static, safe rubber like mat. It has both inches and mm running along the lower edge. The guides are actual size depictions of connectors, fans, tube diameter, HDD, vandal switches, radiator, compression fittings and CPU/socket graphics all part of the guides to help in identifying, planning, layouts that even the pro modder/builder can use for mod templates technical details and surface.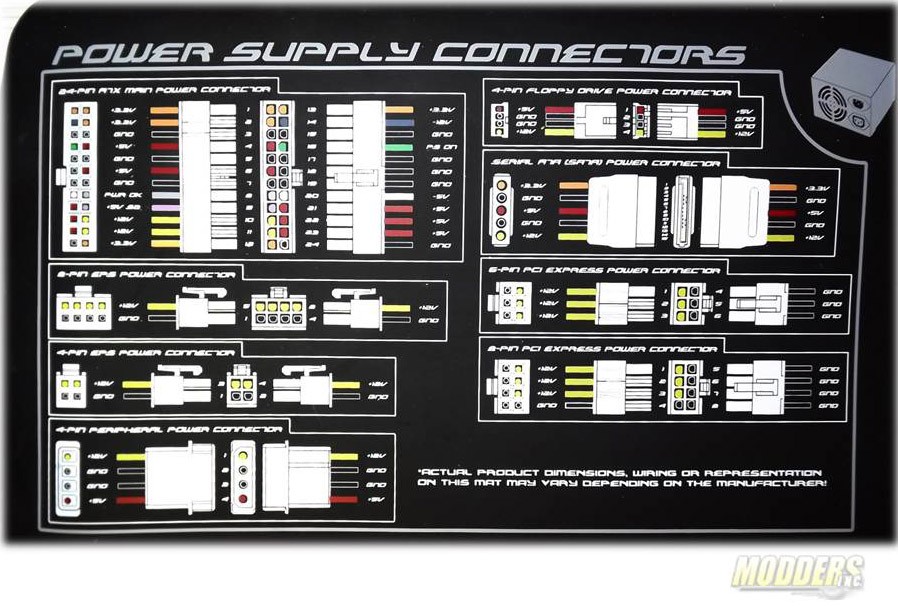 PSU Cable/connector guide: Actual size connector, wiring, pin key, line voltage, color codes.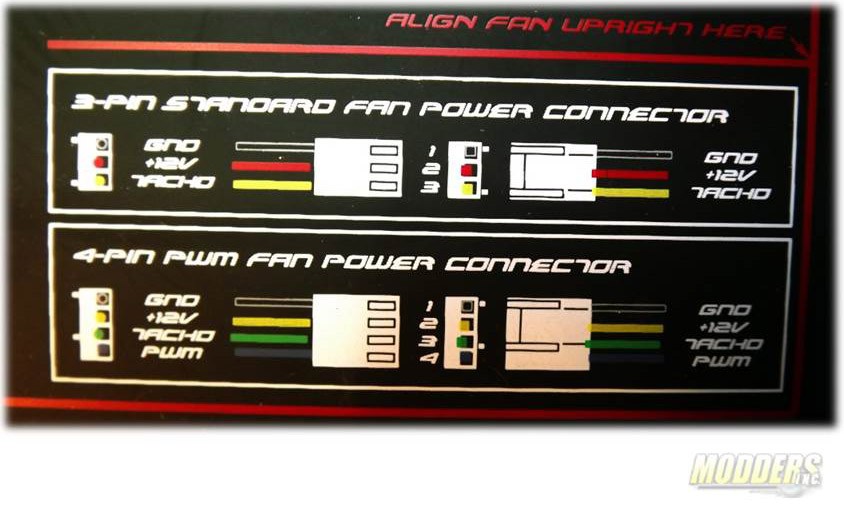 Fan Cable/connector guide: Connector, wiring, pin key, line voltage, color codes.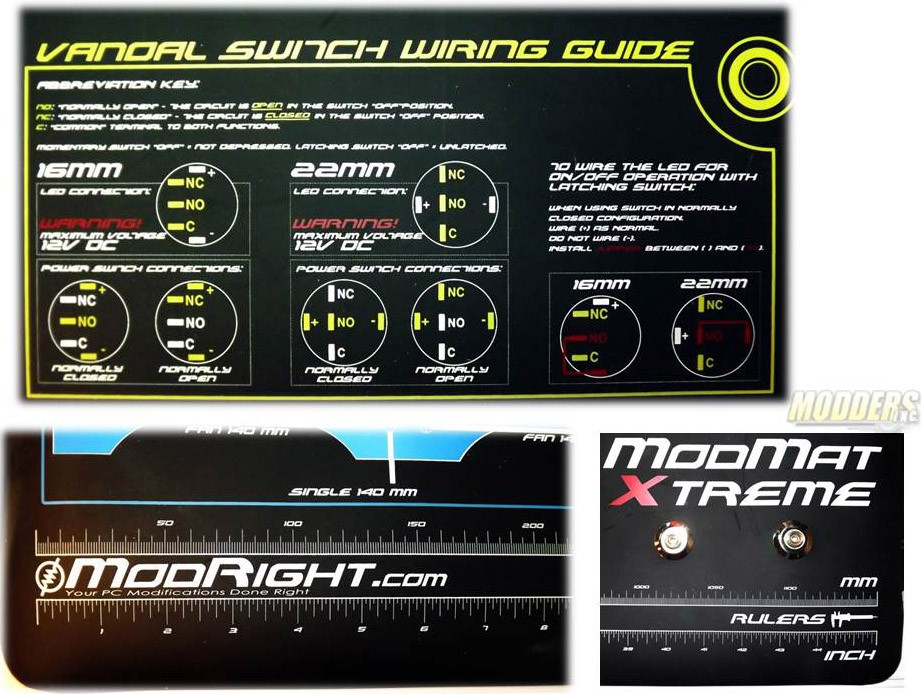 Vandal Switch guide: 16mm and 22mm
Ruler: mm and inches 1200mm / 48″, incremented by mm and 1/16th

 Radiator Guide: 120, 240, 360, 480 & 140, 280, 420, 560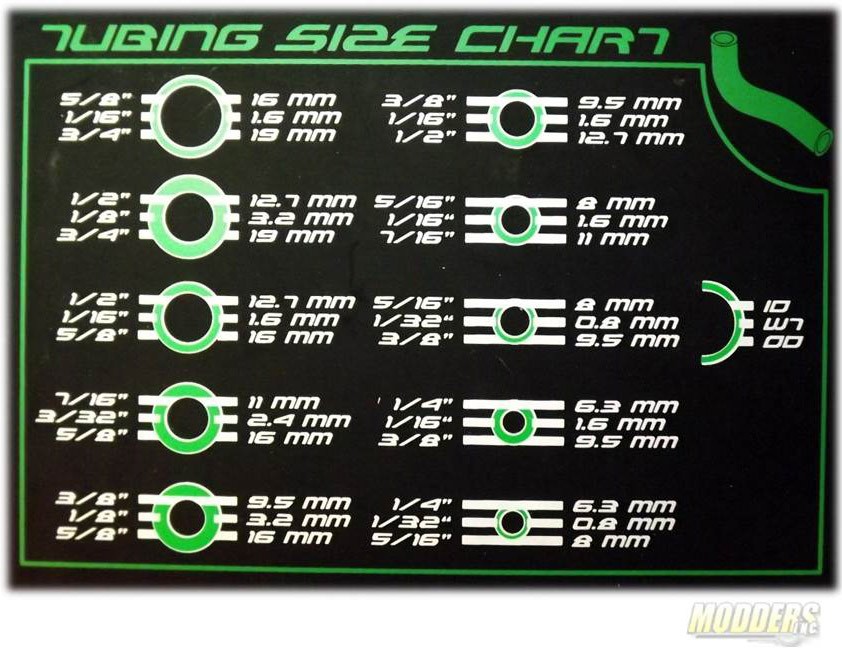 Cooling Tube Guide: 10 sizes with Inner Diameter (ID), Wall Thickness (WT), Outer Diameter (OD)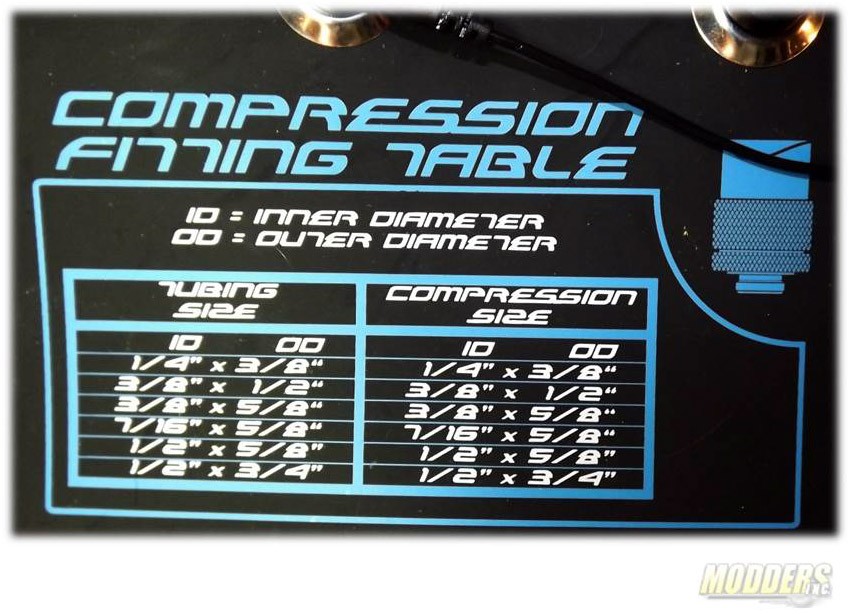 Compression Fitting Guide: Tube Size (ID OD)  / Compression Size (ID OD)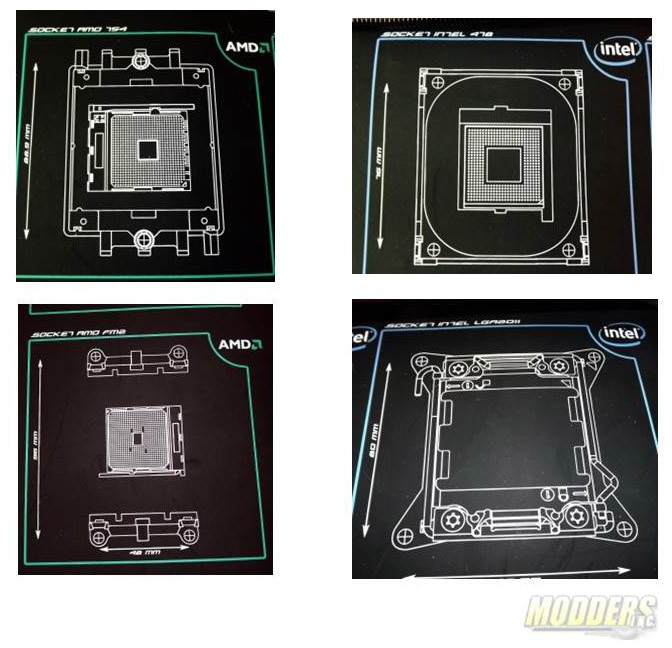 11 CPU Socket Guides: AMD 754 to FM2 and Intel 478 to 2011