« Page 3
CONCLUSION:
The mat and work/assembly surface is worthy enough even if you are an expert, in that case it's art work for any shop. If your a hobbyist, enthusiast or beginner you will appreciate looking at the presentation regularly as you learn.
If you need a work surface, anti-static mat, mod/build guides or even some art for the shop this is the accessory.
If your a true GEEK you'll love this as a fine addition for the dining room shop table cloth for both dinner presentation and modding.
Minor drawback: I've not found any cleaning instructions. So I tested cleaning the mat with a mild soapy rag and dried with cloth towel. My towel left lint stuck to the mat and I had to wait till dry and dust off and all was good good.
I found this one at a street price of $59.00 USD and feel it's worth the price. Presently it is only available at FrozenCPU but I checked with Hank at PerformancePC and was told they plan to have it in stock very soon.
Reactions by friends are "COOL", "I WANT" and "KICK ASS!".
It's one of those tools you like so much you can't hide it away. You MUST find a place in the shop to have it proudly displayed. I think it's like flying our GEEK FLAG proudly with a bonus of being highly useful in many ways. Looks, feel and appearance seem to be high quality and will become one of your favorite tools.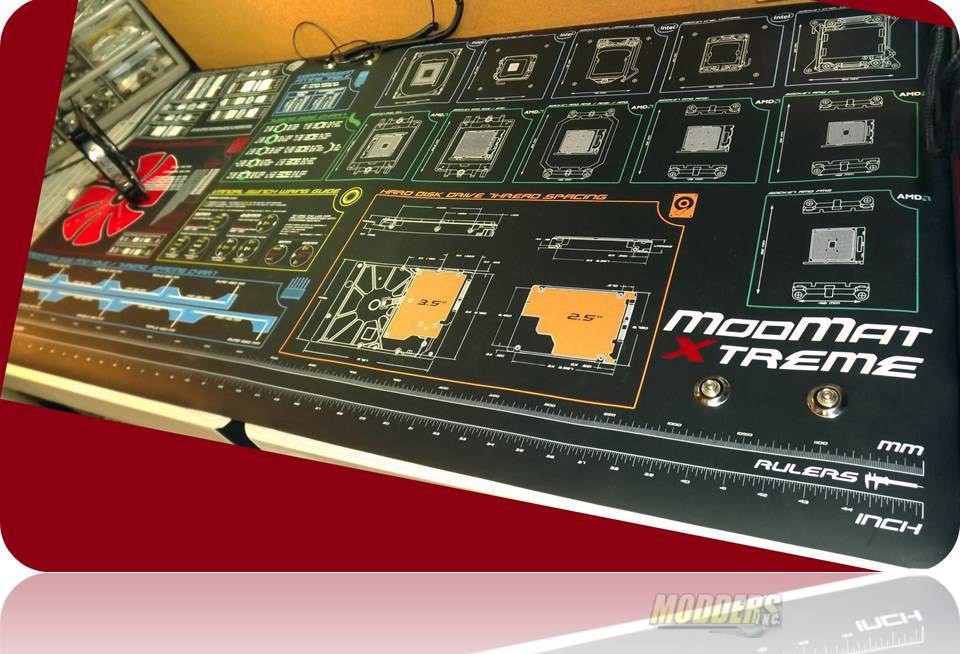 [sc:must_have_award ]