Page 2 »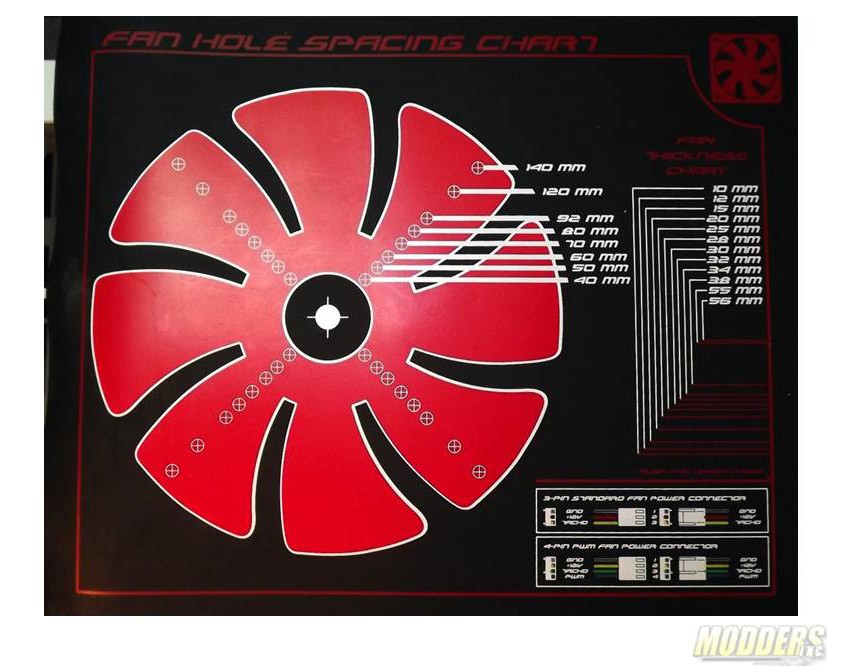 We've all seen the giant Modders Mat that most of us wanted or have purchased. Here's the next upgrade to that.  This one grabbed me at first sight. I just couldn't stay away. After my 3rd return to eyeball it like a sweet new piece of candy, I had to partake. It's like having my favorite ROCK POSTER in the shop. Art that's also functional.
Product Name: ModRight Xtreme Super Large Anti-Static Mod-Mat
FIRST LOOKS:
IS THIS THE ULTIMATE GEEK TABLE CLOTH/COVER?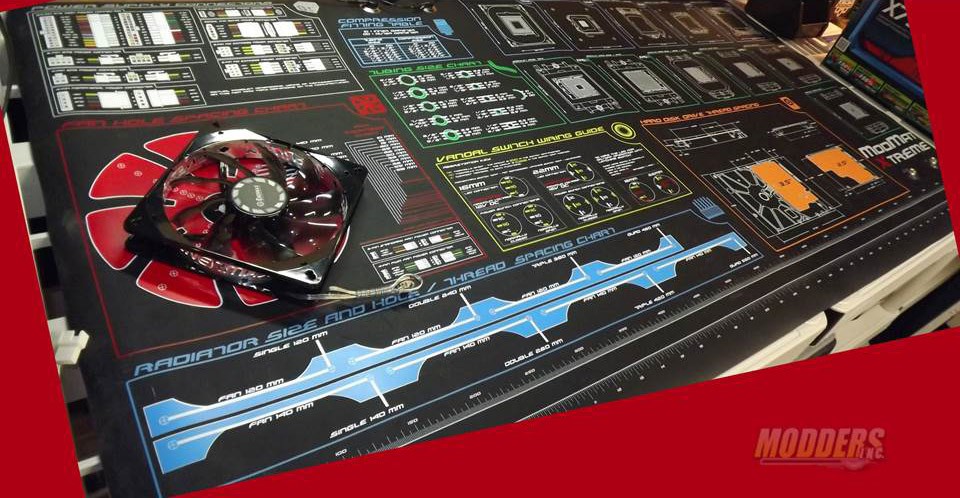 Company Bio: ModRight
311 East Chestnut Street, East Rochester, NY.
ModRight First entered into the modification market with two piece aluminum fan filters. Since then they've expanded to include an assortment of modding related products. One of their popular products is the The ModMesh panels which allow enormous cooling vents to be added anywhere on your case, providing an attractive, porous metal barrier between your hardware and the world. They have added sleeved cable extensions, adapters, wires, fan silencers, Modders Mats and more to their inventory of products.
SPECIFICATIONS:
Dimensions:
Dimensions
1200mm x 600mm x 2mm
Color
Black
Material
Anti-Static Materials
Static Dissipative Materials
Rubber Through a Variety Techniques
Surface Resistivity
107 — 109 Ω
Underlying Resistivity
103  —  105 Ω
Static Dissapation Time
< 0.5s
Ground Strap
26″ Unstretched
Wrist Strap
26″ Unstretched