A Closer Look at the MSI B150A Gaming PRO Motherboard »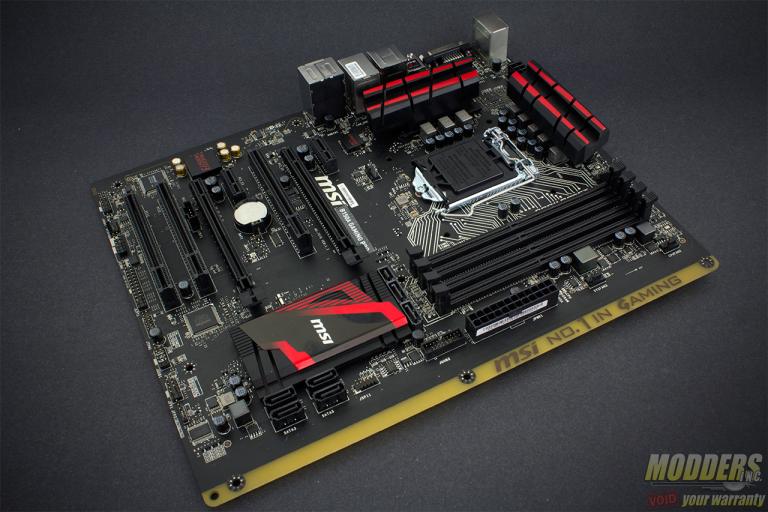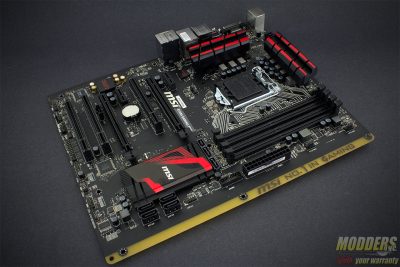 Intel provides the B150 chipset as an entry-level business solution that will most likely be used for something boring like spreadsheets and countless hours in Farmville when the boss isn't looking. However, mainboard manufacturer MSI has a different vision for the chipset. Seeing an opportunity to build an affordable gaming platform, MSI has infused the gaming DNA of their Z170A Gaming PRO with the B150 chipset resulting in an affordable solution for system builders on a limited budget using non-unlocked CPUs while retaining many high-end conveniences not often found on boards of this price range.
The MSI B150A Gaming PRO may not have the ability to overclock the CPU or run the DDR4 RAM past the 2133MHz JEDEC floor due to its inherent chipset limitation but it makes up for it by having the latest Intel i219V NIC, Realtek ALC1150 HD audio codec with amplifiers and audio specialty capacitors on an isolated area, SATA Express, USB 3.1 and fancy RGB LED effects on the PCB edge.
[sc:sponsor sponsor="MSI" product_link="http://www.msi.com/product/mb/B150A-GAMING-PRO.html" product_name="MSI B150A Gaming PRO Motherboard" product_price_link="http://amzn.to/1LEFaxm" product_price="$119.99″ ]
Other than the labeling, the packaging is similar in to MSI's Z170 mainboards with no cost-cutting measure levied here.
The top compartment houses the motherboard in an anti-static bag and cradled in anti-static foam sheet padding. The lower compartment houses the accessories.
Accessories include documentation and quick installation guide, a pair of SATA cables, a labelled and padded IO shield and cable stickers. The only difference between the Z170 Gaming PRO accessory pack is the lack of SLI cable since the B150 chipset is not capable of that feature being limited in the PCI-E lanes from CPU for graphics.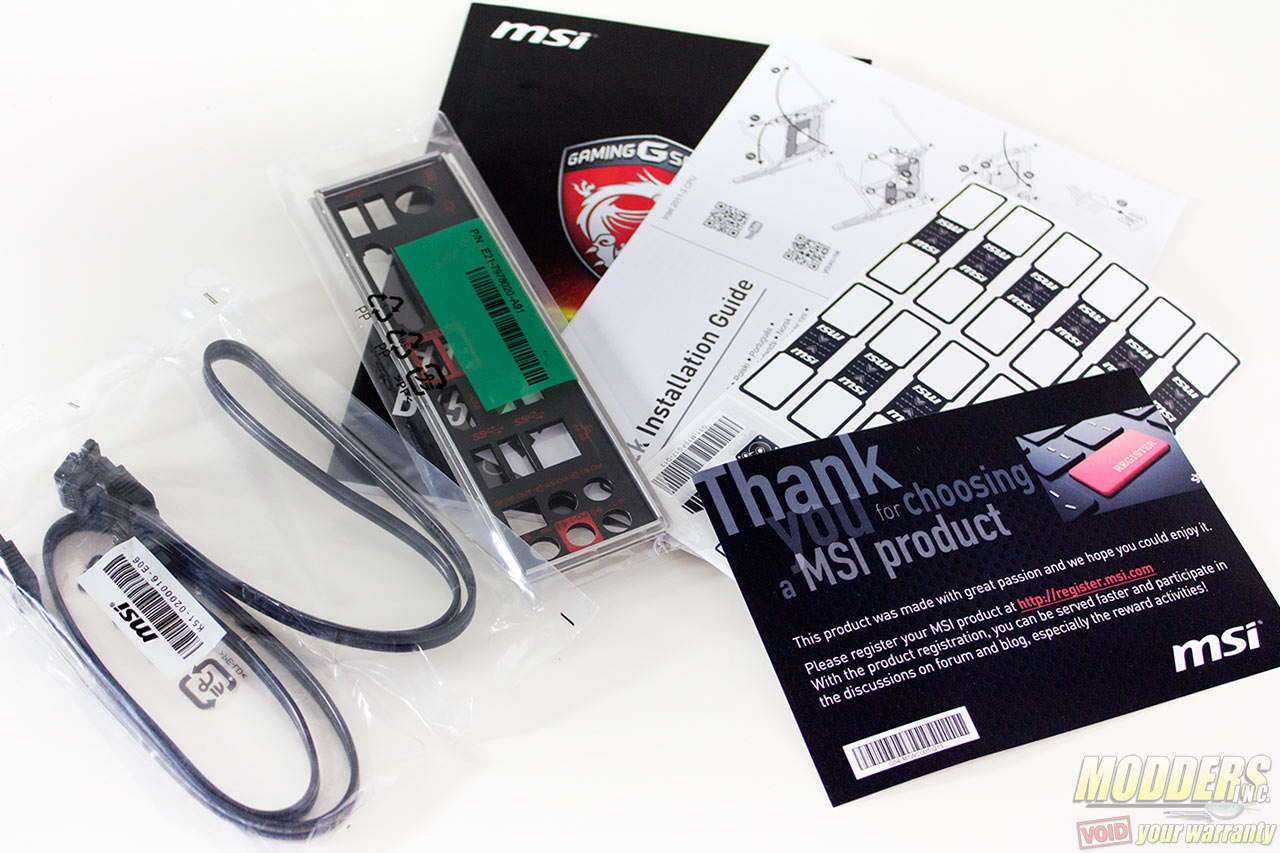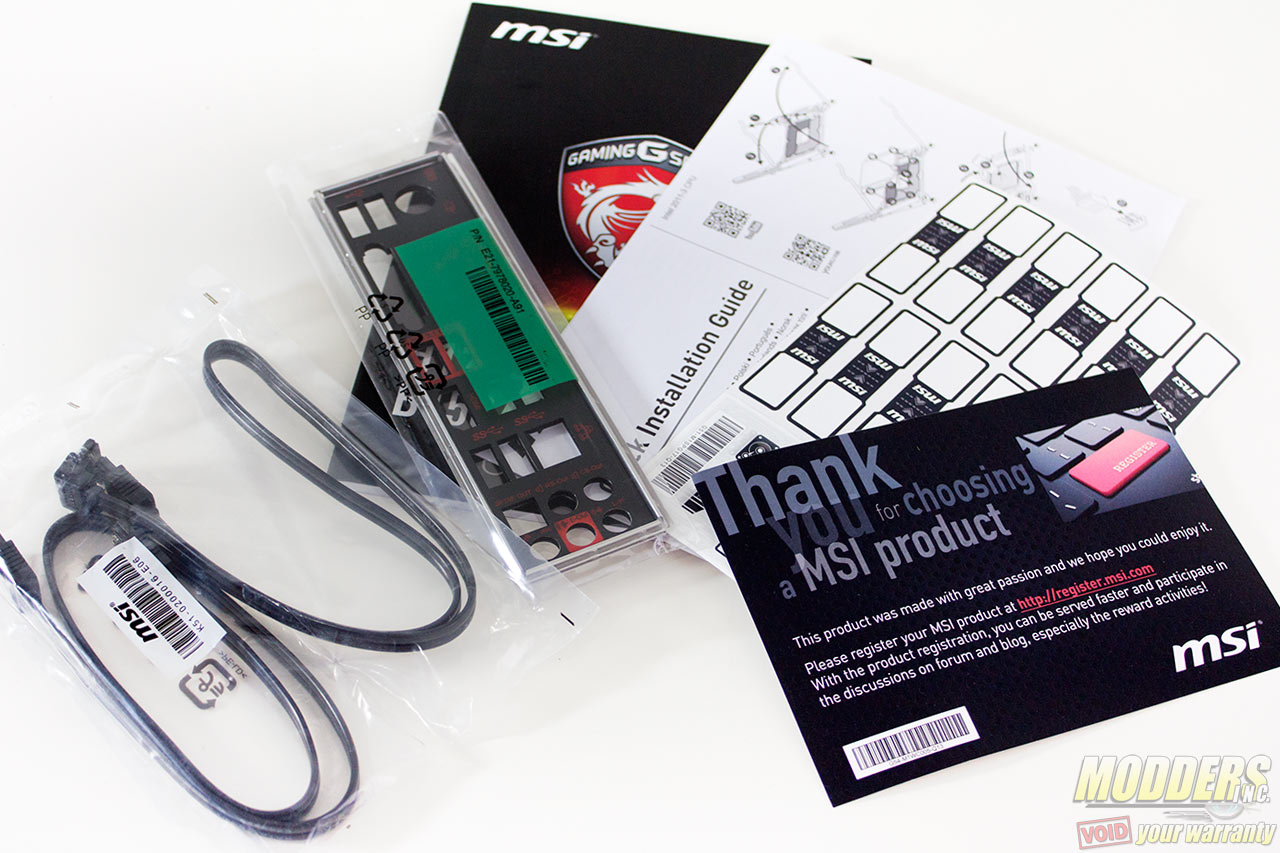 The MSI B150A Gaming PRO uses a standard ATX size on a 4-layer PCB with a black and red color scheme and white print on a matte black surface.