A Closer Look at the MSI GTX 950 Gaming 2G Video Card »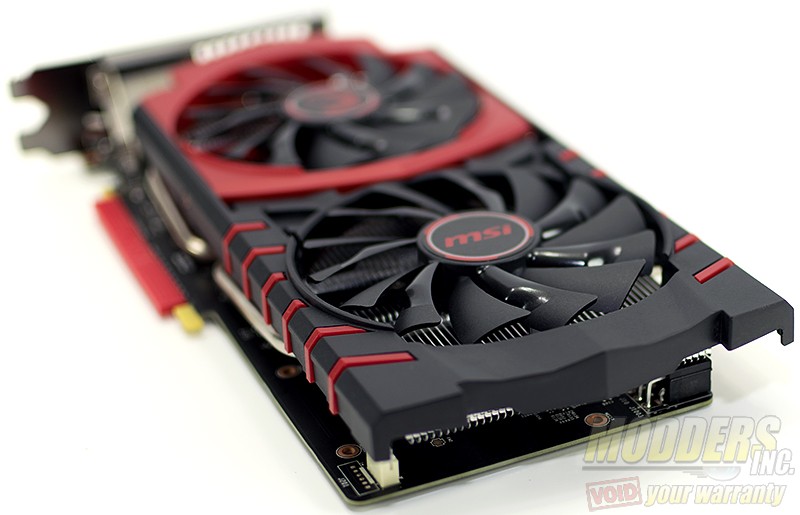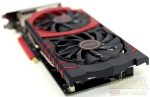 The sub-$200 market is for emerging or budget gaming. This market is for those that do not want to dump a ton of money into their PCs but still want to have good gaming performance without cranking the graphics options to their lowest settings. There seems to be a negative stigma around the word "budget" when it comes to PC hardware. Sometimes I get the feeling from others that if the component doesn't cost at least $500.00 then it's not worth looking at. The truth is that most modern hardware has plenty of muscle to run through most modern games at 1080p however, at the lower end of the spectrum consumers will have to sacrifice a little bit of image quality.
[sc:sponsor sponsor="MSI" product_name="MSI GTX 950 Gaming 2G Video Card" product_price="159.99″ ]
Packaging and Accessories
Since this is MSI's gaming card, the packaging comes dressed in the traditional black and red color scheme with the MSI dragon as the major artwork on the front. MSI is on the 5th revision of the Twin Frozr GPU cooling solution. The back of the box goes into detail about the GPU cooler and lists the specifications of their card as it comes from MSI with a factory overclock.
The package is doubled boxed, with the internal container having a convenient cut-out for easier pulling and arrows indicating which side the video card is positioned upward. The second box is cut up into two sections. The topmost section that acts as a cover for the GPU contains the Quick start guide, DVI to VGA adapter,  and a driver CD. The lower section houses the GPU tucked away in closed cell foam and wrapped in an anti-static bag.
MSI chose to protect the GTX 950 Gaming 2G even further by covering all the output connectors and card edge connectors (SLI & PCI-E) with a red cover. There is a promotional sticker on the front most fan that explains the ZeroFrozr feature in that the fans will shut off when the card is at low load or idle. The sticker is easily removed and shouldn't cause any damage to the fan.
Specifications
GPU:
NVIDIA Geforce GTX 950
Interface:
PCI Express x16 3.0
Core Clock Speed (MHz):
1127MHz Core (Boost Clock:1317MHz) (OC Mode)
1102MHz Core (Boost Clock:1292MHz) (Gaming Mode)
1037MHz Core (Boost Clock:1227MHz) (Silent Mode)
Memory Size (MB):
2048
Memory Type:
GDDR5
Memory Interface:
128 bits
Memory Bus:
128-bit
Memory Clock Speed (MHz):
6650
DVI Connectors:
1 (Dual-link DVI-I), Max Resolution: 2560 x 1600 @60 Hz.
HDMI Connectors:
1 (version 1.4a/2.0)
Max Resolution:
4096×2160 @24 Hz (1.4a), 3840×2160 @60 Hz (2.0)
DisplayPort:
3 (version 1.2)
Max Resolution:
4096×2160 @60 Hz
Maximum Displays

4
HDCP Support
Y
RAMDAC speed (MHz)
400
OpenGL Version Support
4.4
Multi-GPU Technology
SLI, 2-way
Card Dimension(mm)
270 x 137 x 37
Card Weight (g)
812
Power consumption (W)
120
Recommended PSU (W)
350
Power Connectors
1x 6-pin
Accessories
1x DVI to VGA Dongle