Keyboards
MSI Vigor GK70 Gaming Keyboard
A Gaming Keyboard with Toughness
« Software
The MSI Vigor GK70 Gaming Keyboard is a great concept for moderate gamers looking to up their game a bit.  I found the metal capped keys to be easy to keep my fingers on with the beveled edges and easy to find as they were cooler to the touch than surrounding keys.  The rubberized keys were more of an interest to me in that they gave my fingers a bit of grip on the keyboard.
The silent keys of the MSI Vigor GK70 Gaming Keyboard will be an asset if your playing in a room of other gamers and don't want to distract with all the clicking and clacking of keys.  Personally, I like the feedback provided by a clicky key.

The minimalist format and portability will appeal to many gamers that like to take their peripherals with them to LAN parties where they may be using a different computer.  This keyboard is specifically for right-handed gamers.  Left-handed gamers will find it awkward to use.
I found the instructions in the manual that came with the MSI Vigor GK70 Gaming Keyboard to be a little difficult to follow and I was unable to make some of the functions work properly.  With time and research, I am certain that it can all be sorted out.  I did like the Function/R reset that lets you dump all the settings you may have done and resets the keyboard to factory specs.
At a relative price of about $125.00, the MSI Vigor GK70 Gaming Keyboard is on the high end.  To someone who values smooth action and reliability, this is maybe the perfect keyboard for you.  If you can sort out the cumbersome adjustments, you can fine-tune the MSI Vigor GK70 Gaming Keyboard to be a gaming monster!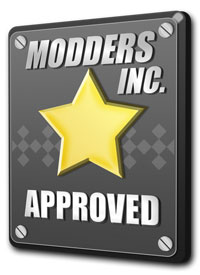 <script type="text/javascript">
amzn_assoc_tracking_id = "dewaynecarel-20";
amzn_assoc_ad_mode = "manual";
amzn_assoc_ad_type = "smart";
amzn_assoc_marketplace = "amazon";
amzn_assoc_region = "US";
amzn_assoc_design = "enhanced_links";
amzn_assoc_asins = "B079NHJJ93";
amzn_assoc_placement = "adunit";
amzn_assoc_linkid = "2869733ba89a06582895abd064899458″;
</script>
<script src="//z-na.amazon-adsystem.com/widgets/onejs?MarketPlace=US"></script>