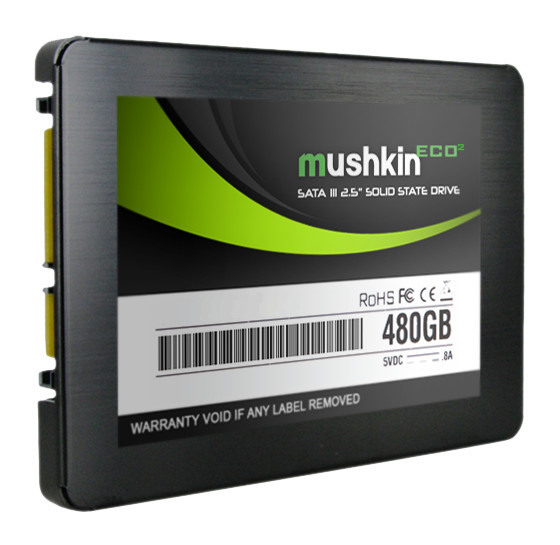 Mushkin adds another line to their Solid State Drive stable. Dubbed the ECO2, these SATA3 based storage devices are available in 60GB, 120GB, 240GB and 480GB capacities with read speeds of up to 550MB/s and write speeds of up to 535MB/s. The ECO2 name stands for the energy efficient performance and economical design that brings this value product to market. More information and details is available from the official press release below:
Mushkin Launches New ECO2 Line of Solid State Drives
Austin, TX — Mar, 2015 / — Mushkin Enhanced MFG, an industry-leading designer and manufacturer of high-performance and mission-critical computer products, is announcing a partnership with Newegg.com for the launch of its new ECO2 line of solid-state drives. No stranger to producing high performance SSDs with industry-leading value, Mushkin's ECO2 will be an expansion of its SSD lineup that emphasizes ECO-friendly performance and an efficient, ECO-nomical design.
The new SSD line will offer read speeds of up to 550MB/s, write of up to 535MB/s, and combines the energy efficiency of solid-state drives with an economical design for a product with unprecedented value. The ECO2 will be an ideal option for end-users looking for an SSD solution that will dramatically increase performance and boot times compared to a standard hard disk drive.
The ECO2 SSD is a Newegg.com exclusive, as a collaboration between the major online retailer and Mushkin Enhanced. The new "ECO"-centric solid-state drive will be available in capacities of 60GB, 120GB, 240GB, and 480GB. Quality is not compromised by the SSD's value, with the products designed, assembled, and tested in the USA at Mushkin's ISO 9001-certified facility in Pflugerville, TX.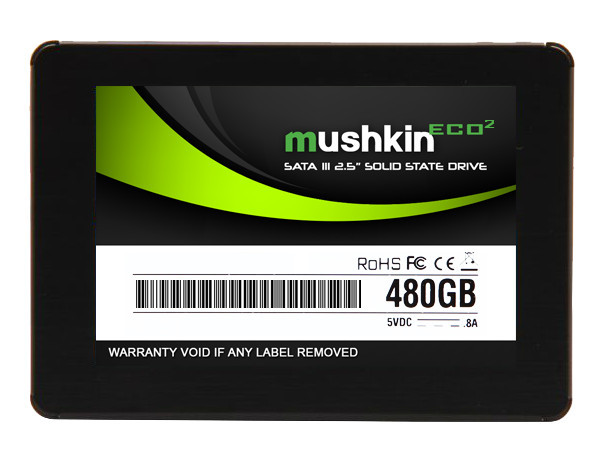 "Partnering with Newegg.com is an exciting opportunity for such a product launch," said Nicolas Villalobos, Director, Global Marketing at Mushkin, Inc. "Together, we are taking performance and value to a new level. The ECO2's namesake is derived from its innate ECO-friendly upper hand against the traditional hard disk drive, and its ECO-nomical design that enables us to create a product with remarkable value."
Part Numbers: