Alphacool has announced their new Eisbrecher radiator series, an expansion to their existing NexXxos line. Users who wish to run a very quiet liquid-cooled system now have a radiator they can use, since the Eisbrecher was designed with silence in mind and made to be used with lower-RPM fans. The radiator core itself is completely made of copper (the part that makes contact with liquid coolant), although the outer shell is made of aluminum and steel.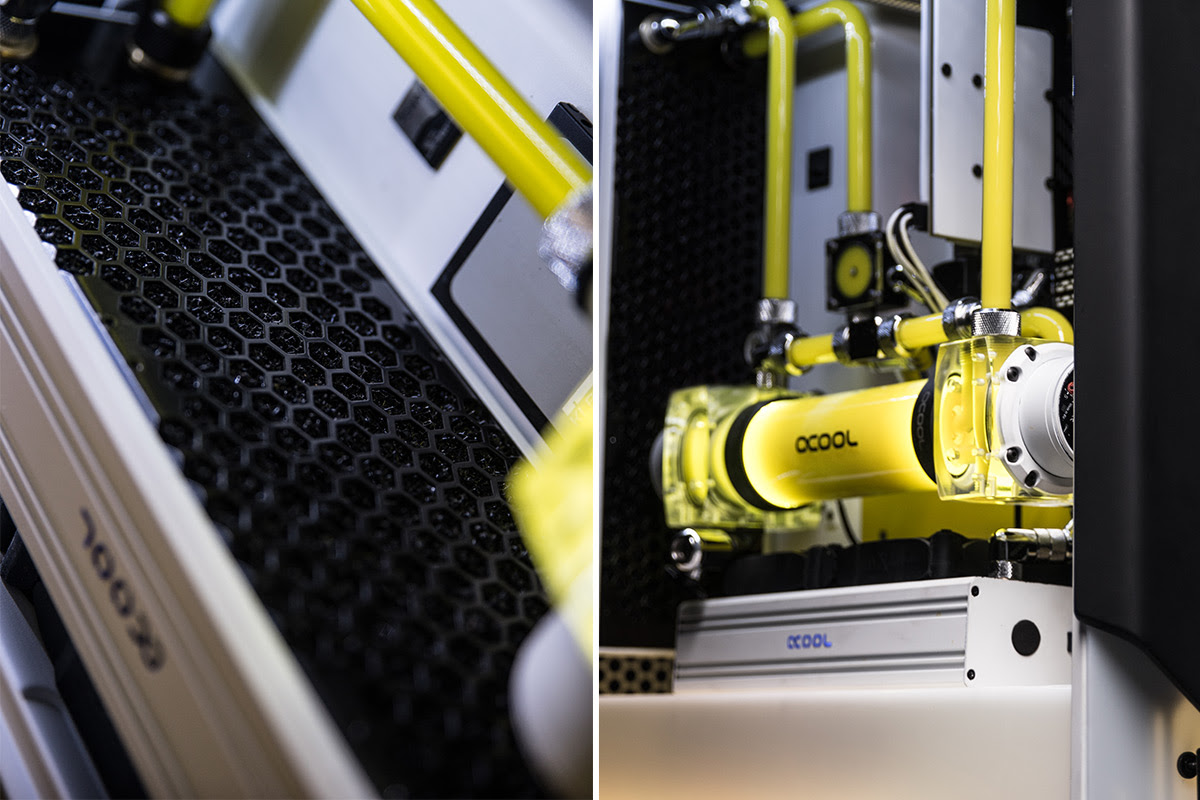 The Eisbrecher radiator uses Alphacool's latest innovation called the Air Breaker Mat (or A.B.M.), which ensures evenly distributed fresh air through the radiator fins by minimizing dead spots on the areas directly underneath the fan hub and corners. The Air Breaker Mat acts similar to a fan shroud which alters the airflow so that it is broken up and distributed across the different areas. This is supposedly the most essential part of the new design why the Eisbrecher is very efficient with low rotating fans; because airflow is encouraged to saturate across the surface.
Modders of course are some of the more frequent Alphacool clients so the Eisbrecher was designed to factor in customization as well. The outer aluminum frame can be easily removed so that modders can repaint it to match their build.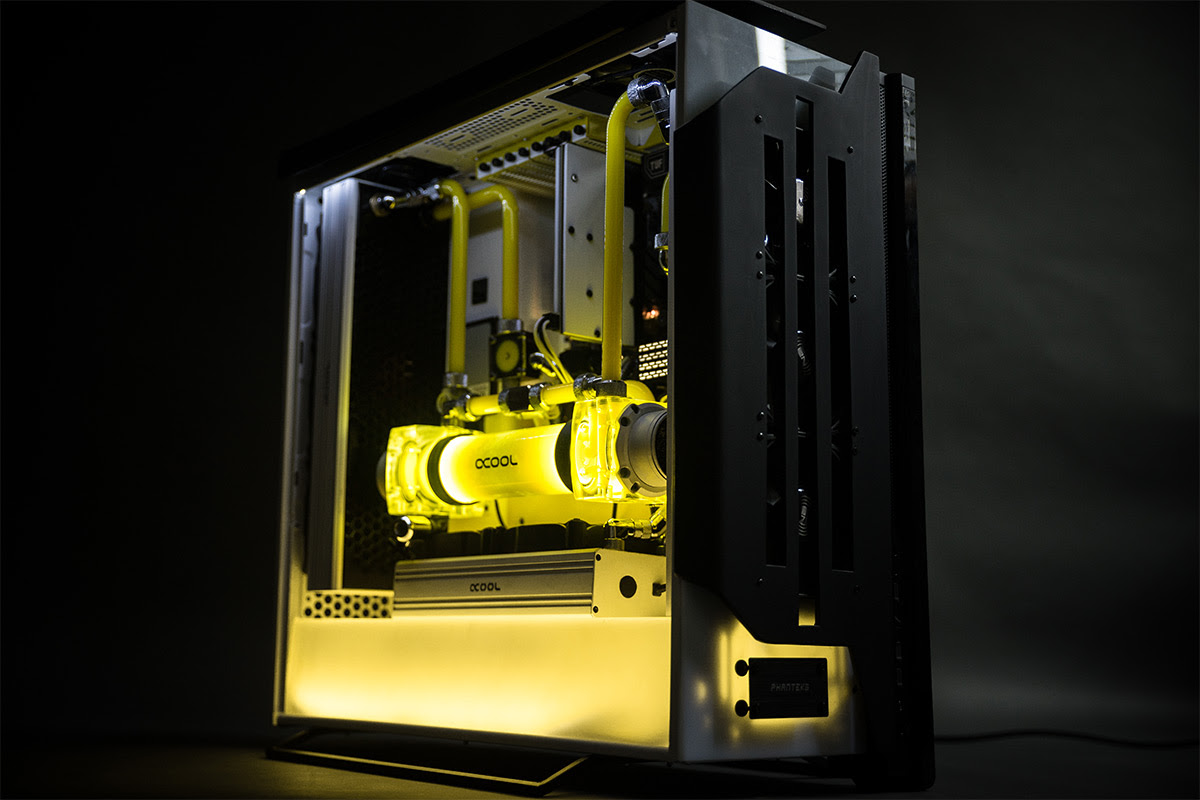 The Eisbrecher will be available initially in three "Pro" models: 120, 240 and 360mm but will also have versions for 140mm fans later on and an LT variant will also be introduced. Each Eisbrecher Pro model comes with fans for one side (single for the 120, two fans for the 240 and three fans for the 360) and use M3 threads for the mounting screws and 6x G1/4″ threads for the fittings.  All three Eisbrecher Pro models are 56mm thick in total (M – 45mm), with the 120 measuring 172 x 132mm, the 240 292 x 132mm and the 360 being 411 x 132mm.
MSRP starts at  €68.98 for the 120mm radiator, €93.99 for the 240mm and €118.99 for the 360mm version. In North America, this new radiator series will be available via ModMyMods.com