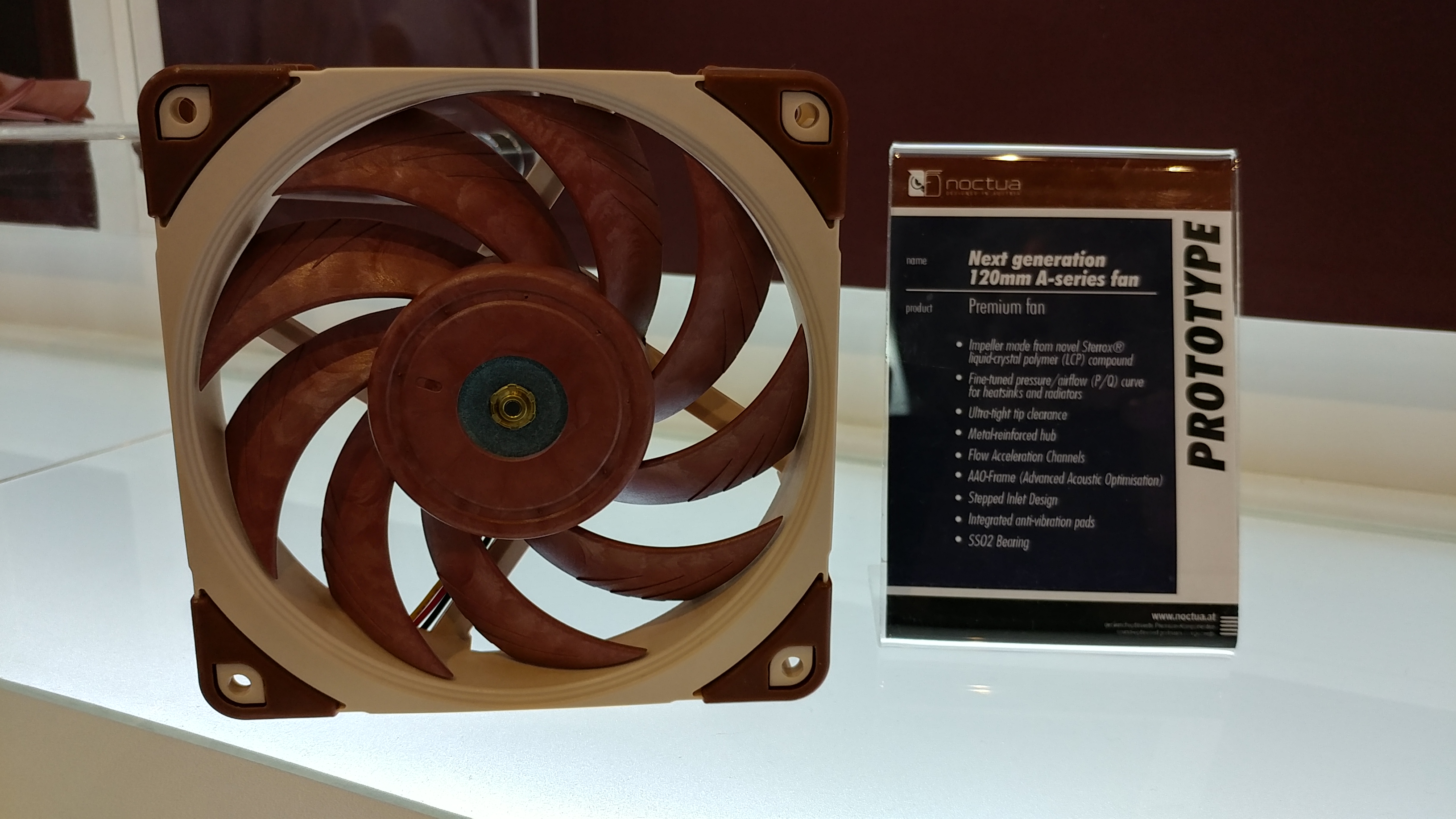 Noctua's next-generation A-series fans have been in development since 2012 and after 4.5 years, its final prototype makes an appearance at Computex 2017. The total development time exceeds even both the NF-F12's and NF-S12A's, combined.
Sterrox LCP
At the heart of the project result is the use of Sterrox Liquid-Crystal Polymer (LCP) material. Compared to the fibreglass-reinforced PBT used with the NF-F12/S12A, Sterrox LCP has minimal shrinkage overtime. This allows Noctua to create fan blades with stricter design tolerances. In the case of the next-gen A-series fans, Noctua is able to use fan blades with 0.5mm tip clearance using Sterrox LCP.
This material is often used in military and high-end medical applications for its extreme tensile strength, and excellent strength-to-weight ratio. Due to its structure, it also exhibits superior vibration dampening properties. This results in the new A-series fans having a smoother acoustic profile.
Performance Improvements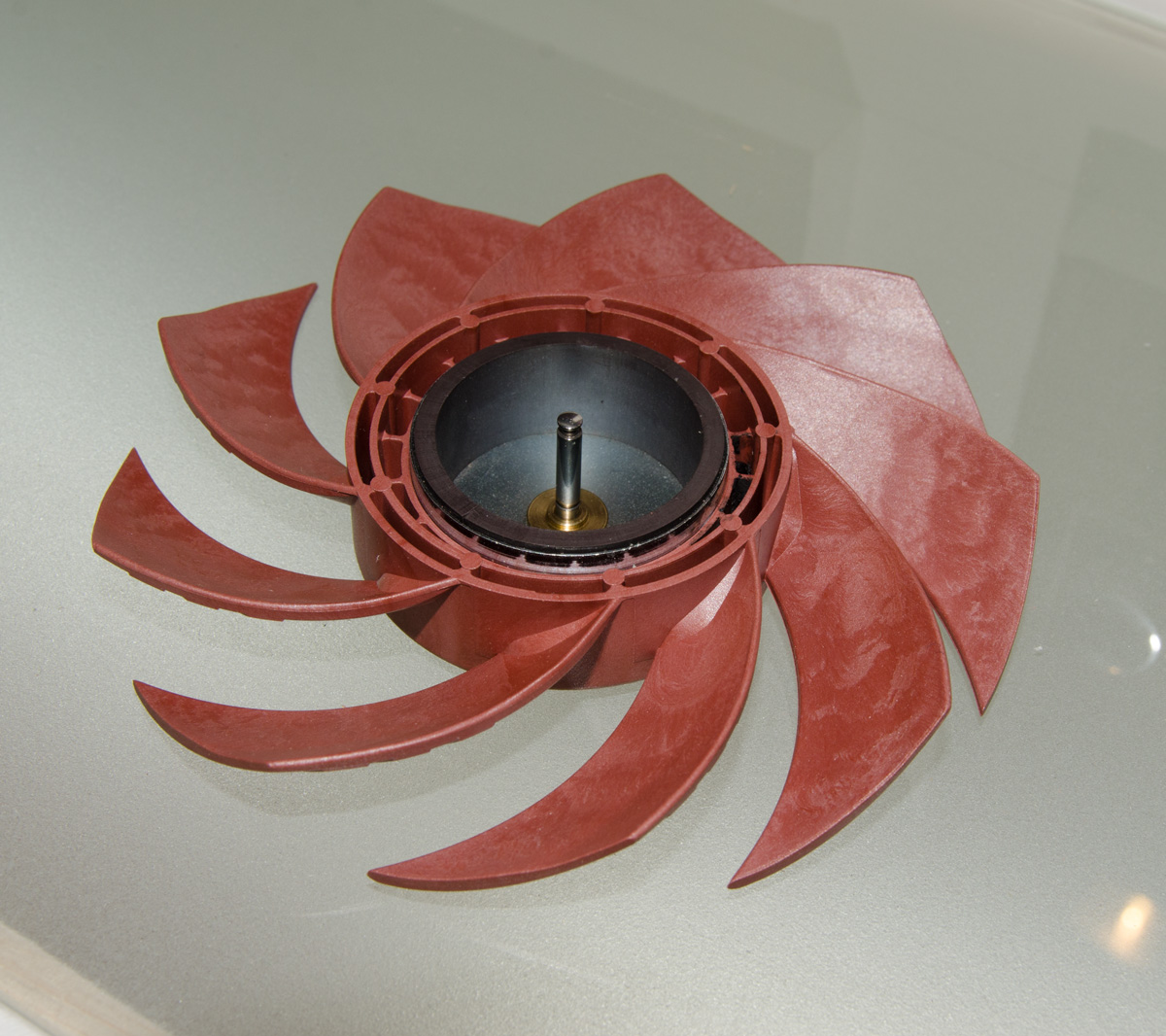 Noctua's current fan lineup is either designed for heatsink/radiator use (NF-F12), or for airflow (NF-S12A). The new next-generation A-series fans however, are true well-rounders. Noctua claims that it is a superior performer to both the NF-F12 and NF-S12, whether it is for CPU cooling or case air flow.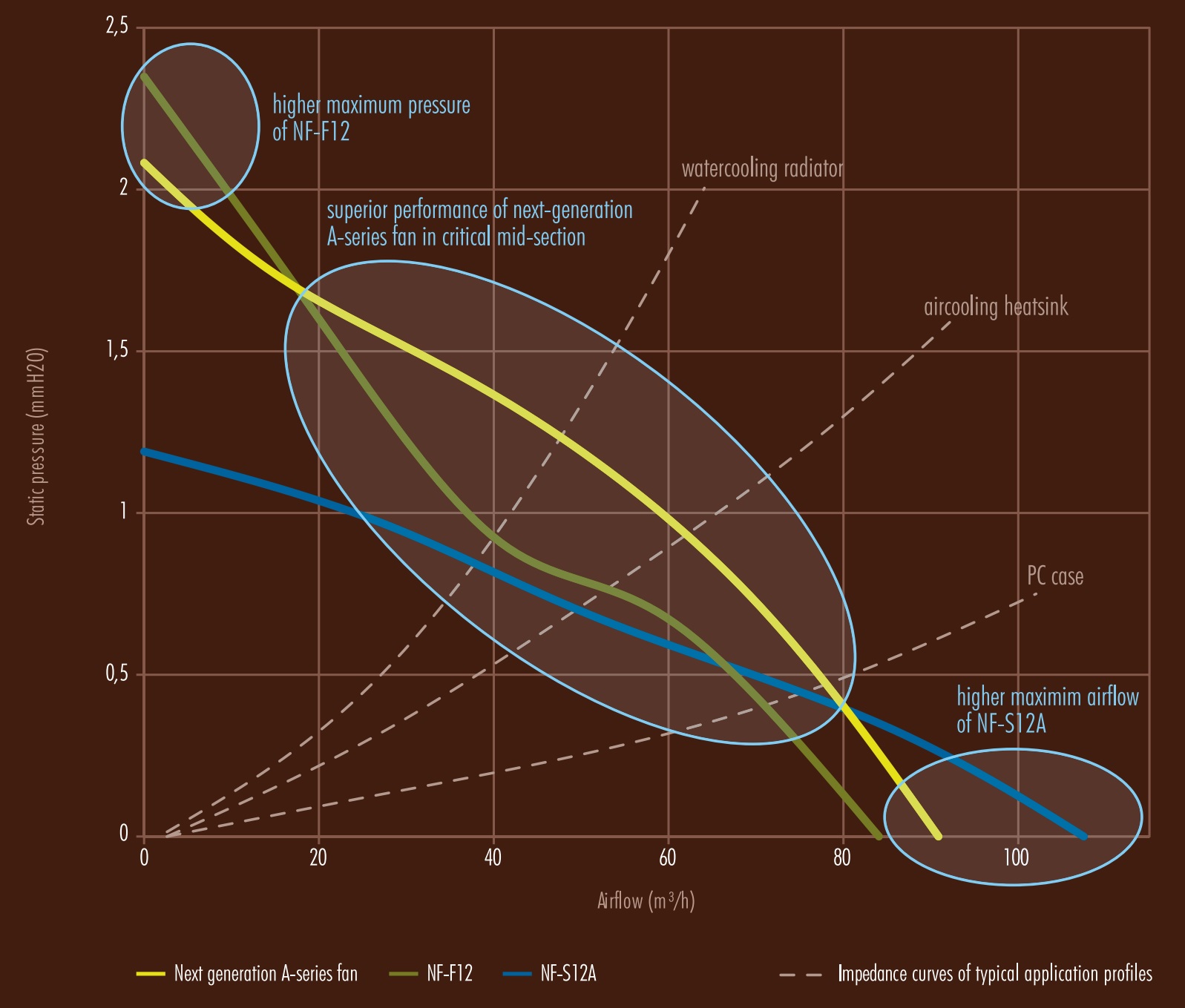 These new A-series fans with optimized mid-section P/Q curve performance is going to be an entire new family. This includes 50, 60, 70, 80, 120, and 140mm sizes. Aside from the use of new materials, and ultra-tight tip clearance design, the new A-series fans still utilizes proven Noctua technologies such as SSO2 bearings, stepped inlet design, flow-acceleration channels, integrated anti-vibration pads, and AAO-frame.