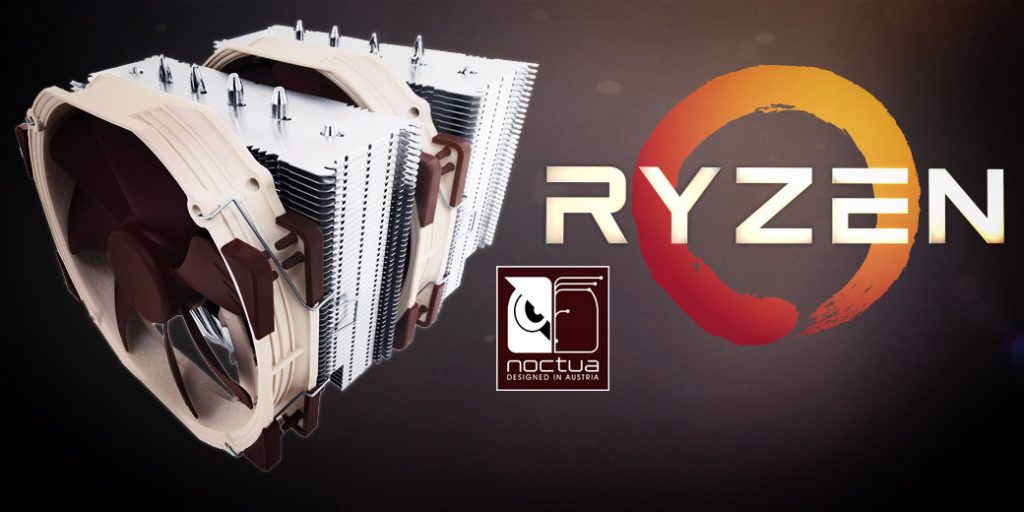 AMD's Ryzen AM4 CPUs are on the horizon so CPU cooling manufacturers are gearing up for compatibility with the new socket. Austrian manufacturer Noctua is re-releasing special edition AM4 versions of three of their award-winning CPU coolers to celebrate this event. The three coolers cover a wide range of cooling needs from the HTPC/SFF friendly NH-L9x65, to the mainstream overachiever NH-U12S and the flagship behemoth NH-D15, all compatible with AMD's Ryzen AM4 CPU. These Special Edition AM4 models will come ready with an updated SecuFirm2 mounting system that is compatible with the new motherboard socket layout.
Even though AMD kept the rectangular shape of the AM3/FM2 motherboard sockets, the mounting holes have been spaced apart further in AM4 to compensate for additional traces leading to the CPU since Ryzen is a lot more complex than any current AMD desktop processor. This additional space means that coolers that have their own replacement backplate kit as part of the mounting system would have to be revised, hence the new updated mounting system.
For existing Noctua customers, a free upgrade is also available. Users can request an AM4 upgrade kit through Noctua's website requiring only a proof of purchase such as a scan of the invoice or receipt. The AM4 mounting kit can also be purchased separately for $7.90.  The Noctua NH-D15 SE-AM4 carries an manufacturer suggested retail price of $99 USD (89.90 EUR), while the 120mm tower NH-U12S SE-AM4 is available for $64.90 USD (59.90 EUR). The low profile friendly NH-L9x65 SE-AM4 brings up the rear with an MSRP of $52.90 (44.90 EUR).