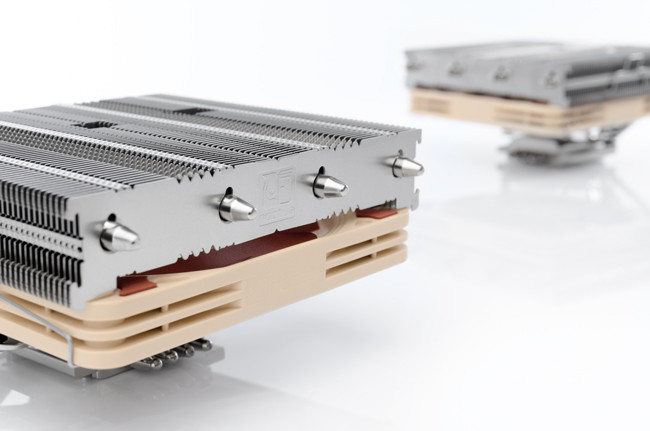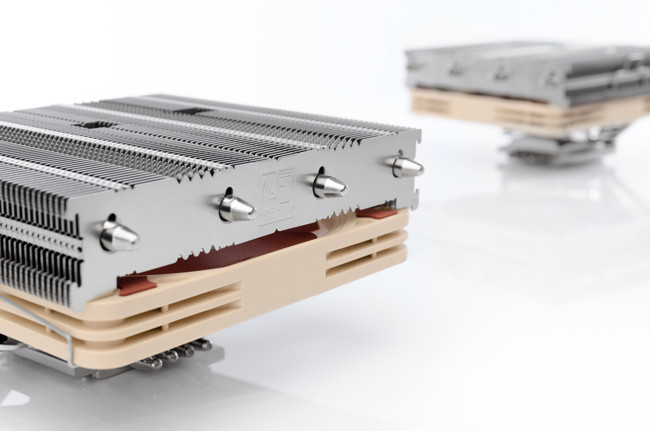 Cooling manufacturer Noctua is announcing two more additions to their CPU cooling lineup. These are the low-profile coolers NH-L9a-AM4 and NH-L12S. Both are low-height coolers ideal for small-form factor and HTPC builds.
Noctua NH-L9a-AM4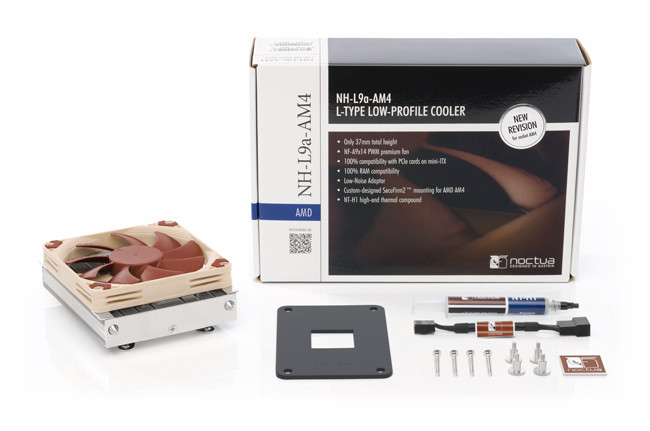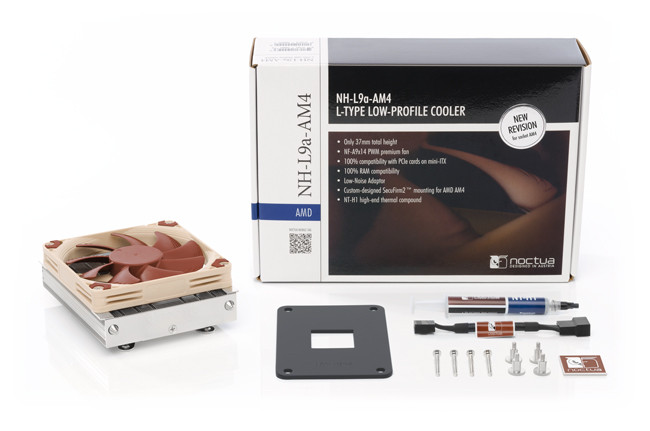 The NH-L9a-AM4 is specifically for the AM4 socket. Its mounting system has been reworked to allow compatibility, unlike the narrower AM3.   It comes with a 92mm NF-A9x14 which is only 14mm thick, unlike the 25mm standard. It measures a compact 92 x 114 x 37mm so it can fit almost anywhere. In fact that is well below the 1U height standard.
The NH-L9a has an MSRP of $39.90, and will begin shipping soon.
Noctua NH-L12S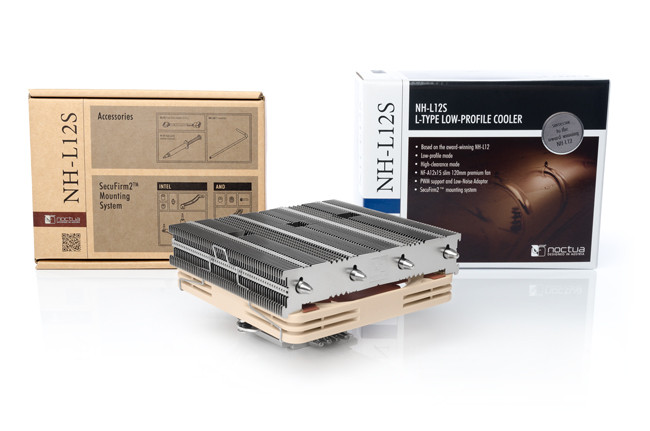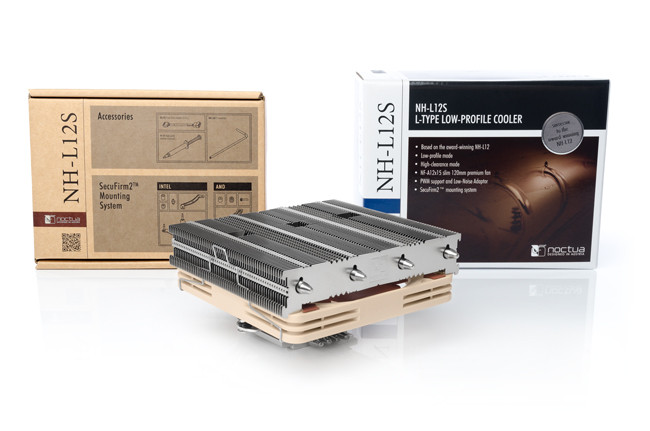 The NH-L12S is the new slim version of the original NH-L12. The biggest change is the move to a 15mm thick 120mm fan instead of a 92mm fan at the center. It remains a quad-heatpipe updraft CPU cooler and unlike the NH-L9a-AM4, it is compatible to more than just the AM4 socket. In fact, it is compatible with Intel LGA115x, LGA20xx as well as AMD AM3+/FM2+ sockets.
The NH-L12S costs a bit more than the smaller NH-L9a-AM4 at $49.90. It should hit retail stores at the same time as the NH-L9a.
Product Pages
http://noctua.at/en/nh-l12s
http://noctua.at/en/nh-l9a-am4