News and Articles
NVIDIA Giving Away 10-Series Graphics Card in #Orderof10 Online Event
What's even better than playing the latest games using the latest NVIDIA GeForce Pascal Graphics cards? Getting the cards for free. NVIDIA is feeling generous and is giving away 10-series graphics cards for the next four weeks in their Order of 10 event #Orderof10. The giveaway begins July 21st and what sets it apart from other giveaways is that you have to first prove you are worthy by answering a series of questions during the duration of the event. A new challenge is introduced each week and users will compete with other gamers world wide (yes, this even is open to anyone around the world) to earn prizes.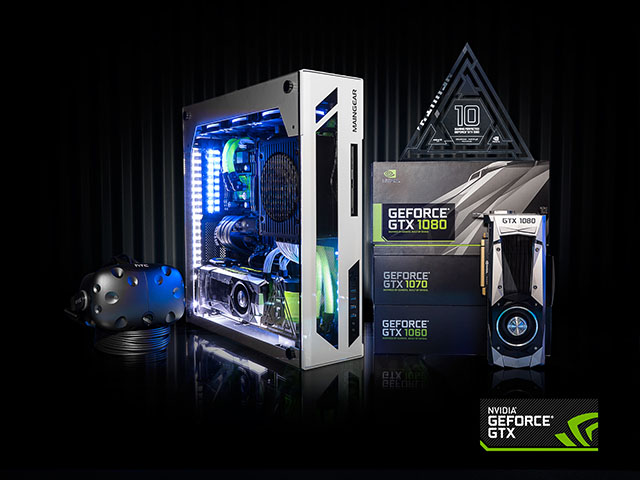 NVIDIA is offering 100 chances to win across four weeks and four challenges. To qualify, register now at Orderof10.com and wait for the announcement on July 21. Good luck! Follow updates using the #Orderof10 hashtag on social media.
The NVIDIA GeForce 10-series graphics cards were launched in May 2016, implementing the Pascal microarchitecture manufactured by TSMC's 16 nm FinFET process. This succeeds Maxwell and provides improvements such as native DisplayPort 1.4 and HDMI 2.0b support, GPU Boost 3.0, NVENC HEVC Main10 10bit hardware encoding, 4th generation Delta color compression and more. Supply, is currently harder to come by partly due to TSMC capabilities and because the top-end NVIDIA graphics cards have gone unanswered by AMD in terms of performance.
Current stock can be viewed live at NowInStock.net: